A professor in Iowa stood by his comments supporting far-left extremist group Antifa, which President Donald Trump has said is "evil" and should be designated as a domestic terrorist group.
Jeff Klinzman, an adjunct English professor at Kirkwood Community College in Cedar Rapids, once said he wanted to beat Trump with a baseball bat.
The "Iowa Antifa" page posted a Trump tweet talking about Antifa, saying that the group consists of "Radical Left Wack Jobs who go around hitting… people over the heads with baseball bats."
Klinzman responded, writing, "Yeah, I know who I'd clock with a bat."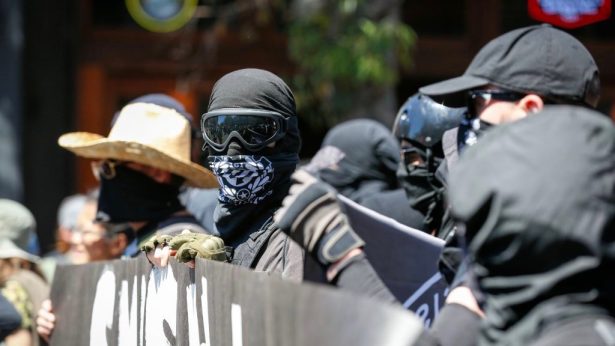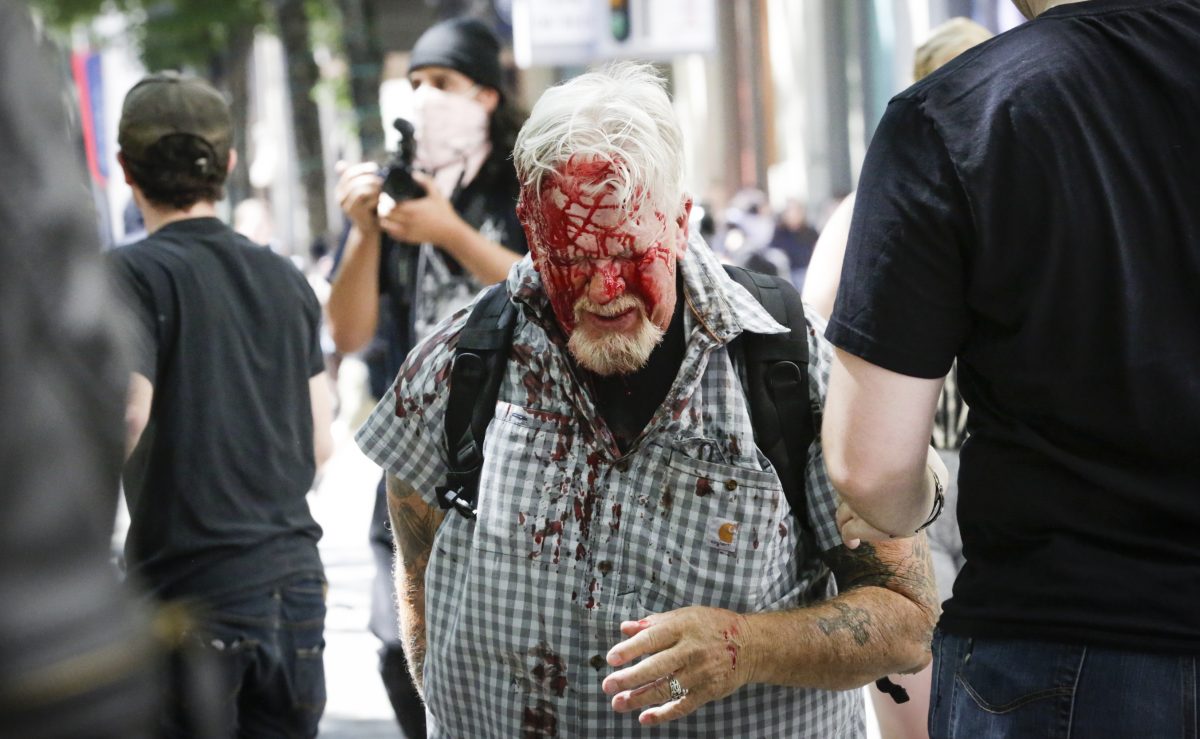 Responding to a query from KCRG, which found the posting, Klinzman stated: "I affirm that I am 'antifa.'"
He said he didn't want to be interviewed but he does not apologize for his statement about Trump.
The Secret Service told the broadcaster that it is aware of the threat.
Jason Blazakis, a former Director for U.S. State Department specializing in counter-terrorism, told KCRG: "I wouldn't myself as a professor want to be associated with acts of violence that are attributable to a movement of individuals like Antifa."
Kirkwood Community College declined to comment on the situation specifically.
Jeff Klinzman, who has worked as a professor at @KirkwoodCC since 2010, tells the I9 investigative team, "I affirm that I am '#antifa'". Klinzman, who has also made anti-christian statements, tells me he makes no apology for what he has said. #AntiFascist https://t.co/aUokSHgXrb

— Josh Scheinblum (@joshshiney) August 22, 2019
Klinzman's Facebook page is partially shielded from non-friends.
Posts available publicly include one where Klinzman, who indicated that he has socialist leanings, wrote that "many leaders" of the GOP "hate women."
Sharing an article from the New York Times before the 2012 election, Klinzman said: "the GOP must have an electoral death wish."
In another post, he said "Mississippi is at the bottom of the barrel." In another, he celebrated the death of journalist Andrew Breitbart, writing that he "left a legacy of hatred and division." And in yet another, he said the country should "stop evangelical Christians."
"Kill them all, and bury them deep in the ground, Before millions more are tortured to death," he added. "It's not pretty, and I'm not proud, but seeing what evangelical Christians are doing to this country and its people fills me with rage, and a desire to exact revenge."

(Screenshot/Facebook)In another, he told of a road rage incident that prompted him to get a gun.
"Almost got run off the road last Saturday by an angry kid. Received my permit to purchase a pistol Wednesday. Next stop: a gun store for a .38 snub-nose," he wrote.


Klinzman told KCRG that the comments about Christians may have been over the line but said he apologized only to Christians who share his "commitment" to certain issues.
Klinzman's admitting he supports Antifa comes days after the group was captured on video assaulting a number of people in Portland.
The group is rooted in communism and openly espouses violence against opponents, who vary widely and include journalists, police officers, conservatives, and supporters of Trump. It has received support from some top Democrats and members of the media.
A member was killed last month after attacking an Immigration and Customs Enforcement facility, and the alleged Dayton, Ohio, mass shooter indicated support for the group online before carrying out the shooting.