Water flows through powerful hands before it trickles down to those least able to afford it. Multinational corporations are increasingly gaining control of water infrastructure and, essentially, of the vital resource itself.
While these companies do provide much-needed infrastructure repair and develop water-saving technologies, some are accused of profiteering.
Water investments are lucrative for companies, due to unwavering demand for the increasingly scarce resource. As private investment in water grows, so do fears that market influences—rather than basic human needs—will guide water management.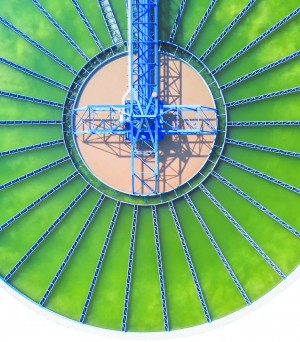 "Setting up market places is not a solution for water scarcity issues," said Mary Grant, director of Food and Water Watch's "Public Water for All" campaign. "It will not drive conservation, it will just amount to a transfer of water access from low-income areas and areas that are deemed to have low-value water uses, to people who can afford to pay for water rights—wealthy big businesses."
The world's largest water company, Suez, serves about 1 billion people worldwide—including 20 percent of China's urban population—according to Arup's guide to global water-industry data, the inDepth Water Yearbook.
Suez, based in France, is expanding in the United States and currently serves about 6 million people, including a 20-year, $1 billion contract in Nassau County, New York.
The largest system Suez owns in the United States is in New Jersey's Bergen and Hudson counties across from Manhattan, serving about 1 million people. In 2000, Suez acquired the company, United Water, that had operated this system since 1869.
It is companies like Suez that the environmental organization Food and Water Watch takes issue with. "Water itself is a common resource and it should be publicly owned and controlled," said Grant. She believes there should be no place for private control.
Rich Henning, vice president of communications for Suez in North America, said: "[Food and Water Watch] creates a vision that the private sector should never be involved in the provision of water. … Nothing could be further from the truth, because the public sector has always relied on the private sector for the products and services that they need to provide clean water."
Privatization Trends
Around the turn of the 20th century, many of the country's water utilities were privately run. However, places like New York City started taking public control because of the companies' chronic failure to provide adequate service, Grant explained. Water pressure was too low, hindering firefighting. Low-income communities were underserved.
A wave of privatization swelled over the world again toward the end of the 20th century. From 1990 to 2003, the number of people served worldwide by private water companies grew six-fold, according to an in-depth investigation by the International Consortium of Investigative Journalists.
While companies like Suez have scaled back on outright purchases of entire water systems in recent years, and the majority of utilities are still publicly owned, public-private partnerships continue to grow.
In the United States, a total of about 63 million people are now served in some way by private water companies, according to the inDepth Water Yearbook. American Water is the biggest water company in the United States. Its revenue has consistently grown over the past several years, topping $3.3 billion in 2016.
Though private-public partnerships are found throughout the country, some states, such as New Jersey, Pennsylvania, and Illinois, are particularly turning to private companies, to save their failing water systems.
Cash Flow and Price Hikes
The problem in the United States and worldwide is that public funds do not cover water infrastructure needs.
Since the 1970s, federal financing for water infrastructure has decreased about 70 percent, explained Grant. Food and Water Watch hail the Water Affordability, Transparency, Equity and Reliability (WATER) Act, which currently has 37 co-sponsors in the House, as a solution. This would close a tax loophole that allows American corporations operating overseas to delay paying taxes, Grant said. The money that would thus be collected reliably each year would be allotted to water infrastructure.
Globally, about $420 billion in capital spending is needed annually for water works, but only about $190 billion is actually spent, according to Global Water Intelligence. As a result, infrastructure is deteriorating.
"Getting water to those who need it most costs money," said Henning. He defended the price hikes that critics have used to reproach privatization.
According to Food and Water Watch, private utilities in the United States charge about 60 percent more for water and sewer services than public utilities.
Henning illustrated the complexities behind such hikes with an example: Suez took over a neglected water utility in Bayonne, New Jersey. "When I went [into Bayonne's water plant] on day one, almost three years ago, there were 4 inches of dust in their maintenance room," he said. "They didn't even have a women's bathroom, and they had a woman that worked at the facility."
A 26 percent rate increase was needed in Bayonne to repair and upgrade the system.
Other, better maintained systems have not experienced price hikes. When the public utility is well-run, the private partner simply provides expertise, Henning said.
He summed up the ideal private-public partnership: "The best planning of the public sector—because government has to take an active role—and the best technology and expertise of the private sector, together, will hopefully be able to find solutions [to water shortages]."
Corruption and Transparency
There is a limit on the profit companies are allowed to make, explained Grant. Laws vary from state to state, but profits are generally capped at 10 percent of how much the companies invest.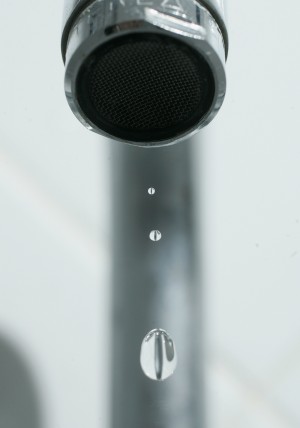 Grant worries, however, that any regulations governing how private companies operate water works are not being enforced. Regulators often rely on data provided by the companies themselves. And there's a revolving door issue, she said, whereby people who work for the water companies often go to work for state regulators and vice versa.
Corruption is a problem in the privatization of waterworks worldwide. "Without a suitable regulatory disclosure framework, [a public-private partnership] is in danger of creating a new area for corruption," states the inDepth Water Yearbook. It reports that the development of integrity frameworks in Colombia and Pakistan drove the costs for materials down by 12 to 18 percent.
Henning said Suez is as transparent as public operators. He gave the example of the contract with Nassau County signed in 2014, which included two pages of commitments, requested by local environmental groups, to share information about Suez's operations and testing.
Investing in the Environment
John DeGoey, a portfolio manager at Industrial Alliance and author of "The Professional Financial Advisor IV," recommends water investments for the sake of the environment. He said investor money is needed to boost technologies like desalination and to ensure a stable supply of water.
Over the past decade or so, water funds have become more common. Investors' money goes to companies like Suez, as well as water technology companies and sometimes directly to buying water rights for a particular source.
Concerning the fears that market influences may supersede environmental or social concerns in water management, DeGoey said he is confident investors are paying more attention to sustainability ratings. Good stewardship will attract investors, thus creating a financial incentive, he said.
DeGoey said of privatization: "I'm not super happy about it, but I'm not ill at ease. It's just a necessary evil."