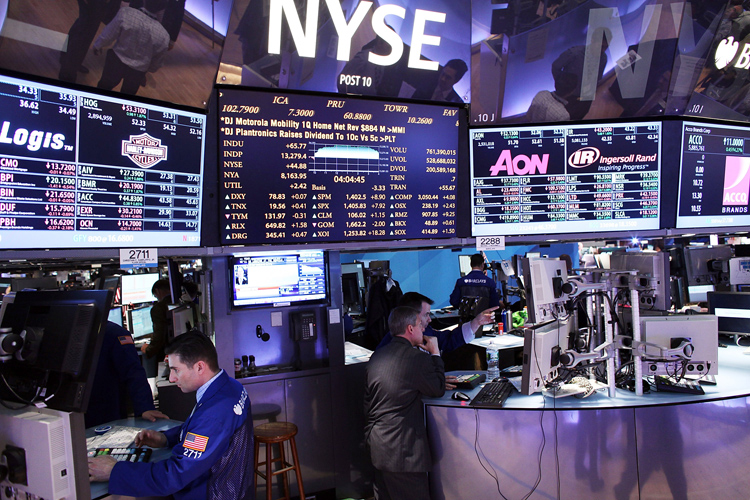 NEW YORK—The monthly private sector estimated jobs report from ADP disappointed investors and analysts, sending U.S. stocks lower on Wednesday.
Automatic Data Processing Inc., a payroll-outsourcing firm, said that the private sector added 119,000 jobs in April, which is lower than the 170,000 new jobs expected by analysts and economists. The result interrupted a five-month period where the U.S. economy added more than 200,000 private-sector jobs per month.
Almost all of the jobs growth came from companies in the service sector. Once again, small-sized businesses led the charge, hiring an additional 58,000 workers last month. Medium-sized companies came in next, followed by large businesses.
The ADP report is taken together with the official monthly employment report from the U.S. Labor Department—set to be released on Friday—and offers economists a litmus test of the nation's economic recovery.
"We hope future rates of job creation will be more aggressive and sustained," said Carlos Rodriguez, CEO of ADP, in a statement.
Global Stocks Fall
The news sent stocks mostly lower on Wednesday, following a weak trading session in Europe. The Dow Jones Industrial Average fell 0.08 percent, or 11 points, to 13,269 points. The S&P 500 Index dropped 0.3 percent, or 3 points, to 1,402. Nasdaq eked out a slim gain of 0.3 percent, or a gain of 9 points, to end the day at 3,059.
A separate report from Europe further weakened prospects of a eurozone recovery. The EU Statistics Office said that eurozone unemployment rose to 10.9 percent, the highest level in 15 years. The figures were also bleak out of Germany, the continent's biggest economy. The German Federal Labor Agency said German unemployed workers increased to 2.87 million annually.
U.S. Treasurys yields lowered as investors moved funds from riskier asset classes into Treasurys. The euro currency weakened versus a basket of other currencies. Oil futures also fell.
Joel Prakken from Macroeconomic Advisers LLC told CNBC Wednesday that previous months' higher payroll gains may have been inflated due to an unseasonably warm winter, pushing hirings earlier in 2012 than in past years. "It does play into this notion that the numbers over the winter … probably weren't quite as strong as the reports indicated, and this number today probably is not as soft as it appears on the surface," Prakken said.
On Friday, the United States is expected to announce job gains of 170,000, private and public sectors combined.