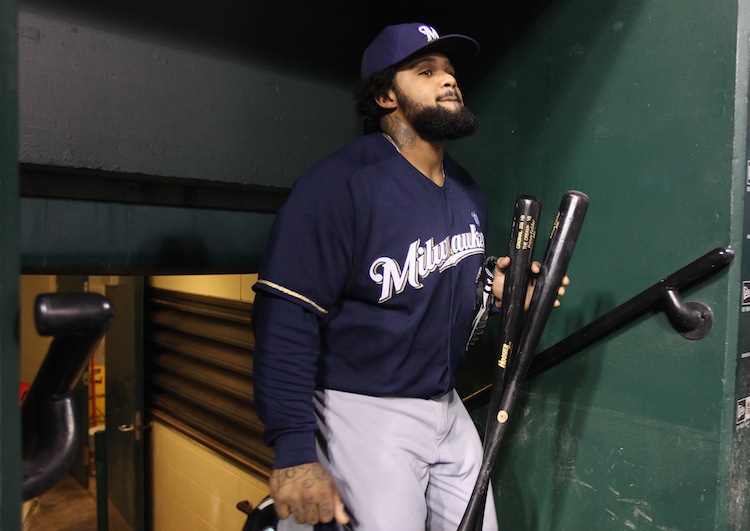 Free agent first baseman slugger Prince Fielder will sign a nine-year contract with Detroit worth $214 million, according to a report on MLB.com. The report cites Tim Brown of Yahoo! Sports and Jon Heyman of MLB Network and CBSSports.com as first reporting the agreement and MLB.com's Jesse Sanchez as getting the terms confirmed.
The Tigers had a glaring need for a big bat in their lineup to protect Miguel Cabrera, when Victor Martinez was lost for the season last week with a torn ACL.
The 5'11, 275-lb Fielder certainly fits the bill.
Fielder, 28, has amassed 230 home runs already in his six-year career and is the youngest ever to reach 50 home runs in a season when he did it at the ripe age of 23 in 2007. In addition, Fielder's stellar plate-discipline has resulted in an average of 101 walks per season the last five years.