A day after describing the Iran nuclear deal as one of the "worst and most one-sided transactions" in history, President Donald Trump said he had made a decision on the deal.
Responding to a question from a reporter whether he had made a decision on exiting the deal, Trump, following a meeting with Palestinian leader Mahmoud Abbas, said, "I have decided," which he repeated three times.
Asked what his decision was he smiled and said, "I'll let you know what the decision is."
Trump has been a longtime critic of the deal, officially called the Joint Comprehensive Plan of Action, which was agreed to by Iran and the United States and other world powers in 2015.
The deal, which primarily restricts Iran's uranium enrichment, has been widely criticized as being a certain path forward for Iran to develop a nuclear weapon. Restrictions will ease after 10 years, at which point Iran could install thousands of advanced uranium enrichment centrifuges, allowing them to develop a nuclear weapon in as little as six months.
President Donald Trump's U.N. ambassador, Nikki Haley, said earlier this month that the lifting of sanctions and the awarding of billions in dollars that Iran received in return for the suspension of its nuclear program, are allowing it to rapidly develop its ballistic missile technology.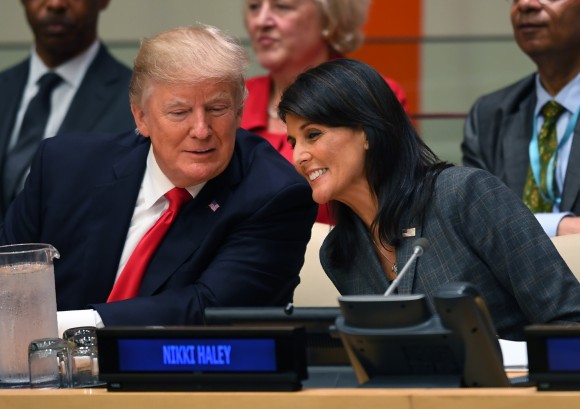 This missile technology does not fall under the nuclear agreement but a separate U.N. resolution, meaning that Iran's repeated violation of the resolution—including an attempt to fire a missile into space in July, have no impact on the nuclear deal.
"We cannot let a murderous regime continue these destabilizing activities while building dangerous missiles, and we cannot abide by an agreement if it provides cover for the eventual construction of a nuclear program," he said.
Trump described the deal as one of the worst and most one-sided transactions in US history.
"Frankly, that deal is an embarrassment to the United States, and I don't think you've heard the last of it—believe me," he said.
The Obama administration said that the Iran deal was the best way to prevent its regime from developing a nuclear weapon in the short run. However, the deal faced fierce opposition from both Democratic and Republican lawmakers, and was never put in front of congress for a vote. Under the Corker-Cardin law, the president is required to report to Congress every 90 days on the Iran deal.
"To me, the very real risk that Iran will not moderate and will, instead, use the agreement to pursue its nefarious goals is too great," Senator Chuck Schumer said in a statement at the time, arguing that it would be better for the United States to keep sanctions in place and strengthen them.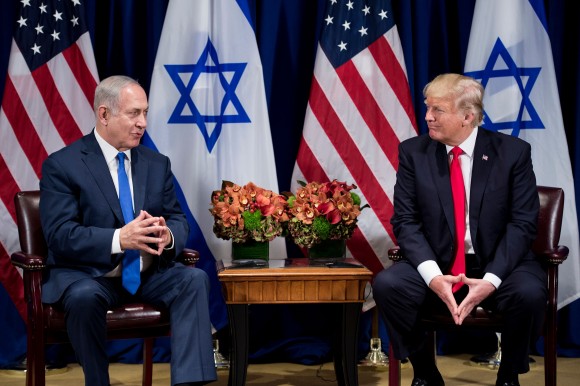 Israeli Prime Minister Benjamin Netanyahu, a long time critic of the deal, praised Trump's speech and strong stance against the Iranian deal.
Netanyahu has said that the deal puts Iran on a certain path to obtain a nuclear weapon, and puts the existence of the state of Israel at risk.
"In over 30 years in my experience with the U.N., I never heard a bolder or more courageous speech. President Trump spoke the truth about the great dangers facing our world and issued a powerful call to confront them in order to ensure the future of humanity," Netanyahu said following Trump's speech.