President Donald Trump and First Lady Melania Trump participated in a Sept. 11 Observance Ceremony at the Pentagon on Sept. 11.
Secretary of Defense Mark Esper spoke before the president.
"On 9/11, terrorists from a distant land attacked the spirit of our nation. On a grassy field in Pennsylvania, in the Twin Towers of New York City, and here, at the Pentagon, they stole the lives of thousands of innocent people. Fearful of American values, ideas, and freedoms, our nation's enemies sought to dim the beacon of hope that America has long shone throughout the world.
"And while the terrorist attacks brought great pain, the American people responded with even greater bravery and determination."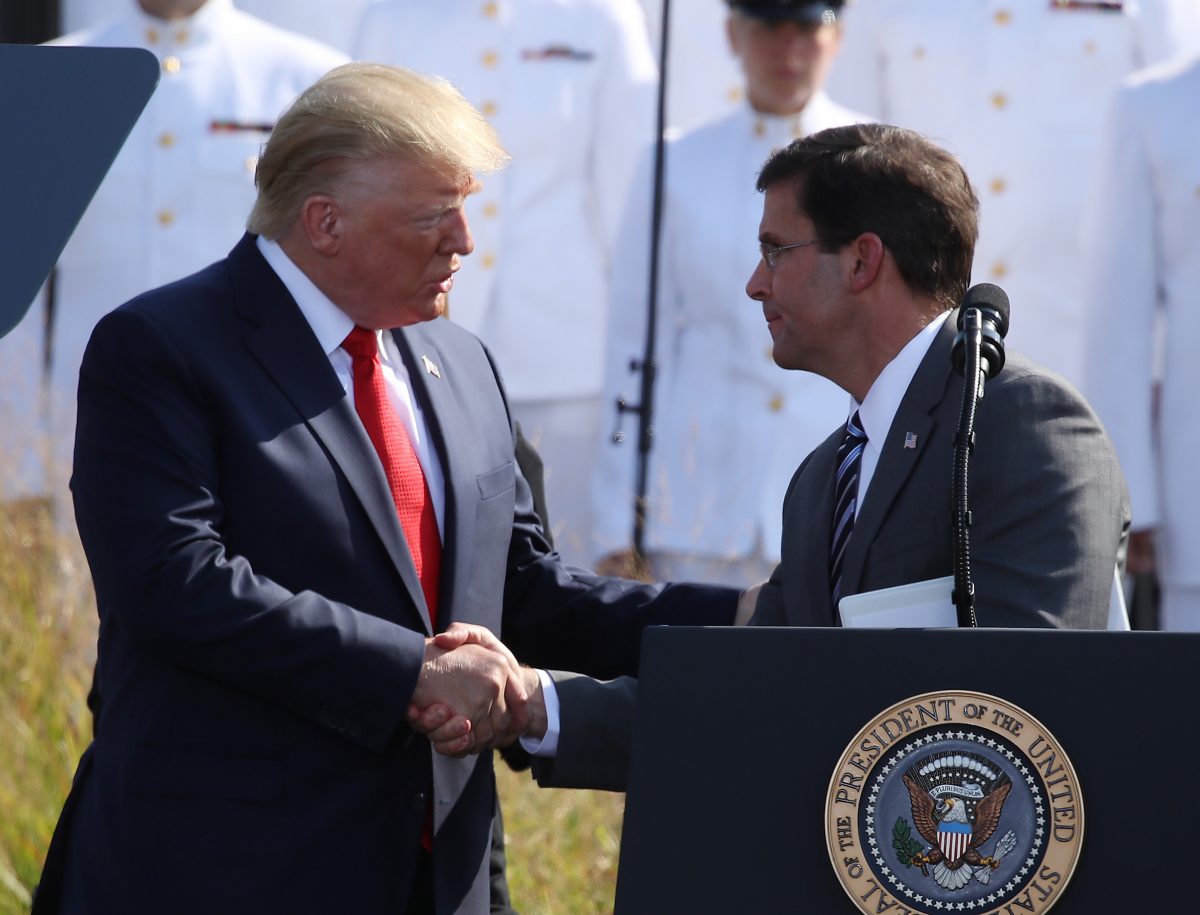 Trump said that the nation was honoring and mourning the nearly 3,000 people who were killed in the terror attacks, including 184 people at the Pentagon.
"For every American who lived through that day, the Sept. 11 attack was seared into our soul. It was a day filled with shock, horror, sorrow, and righteous fury."
Trump said he was watching television in Midtown Manhattan when the reports began streaming in.
"Nobody really knew what happened. It was great confusion," he said.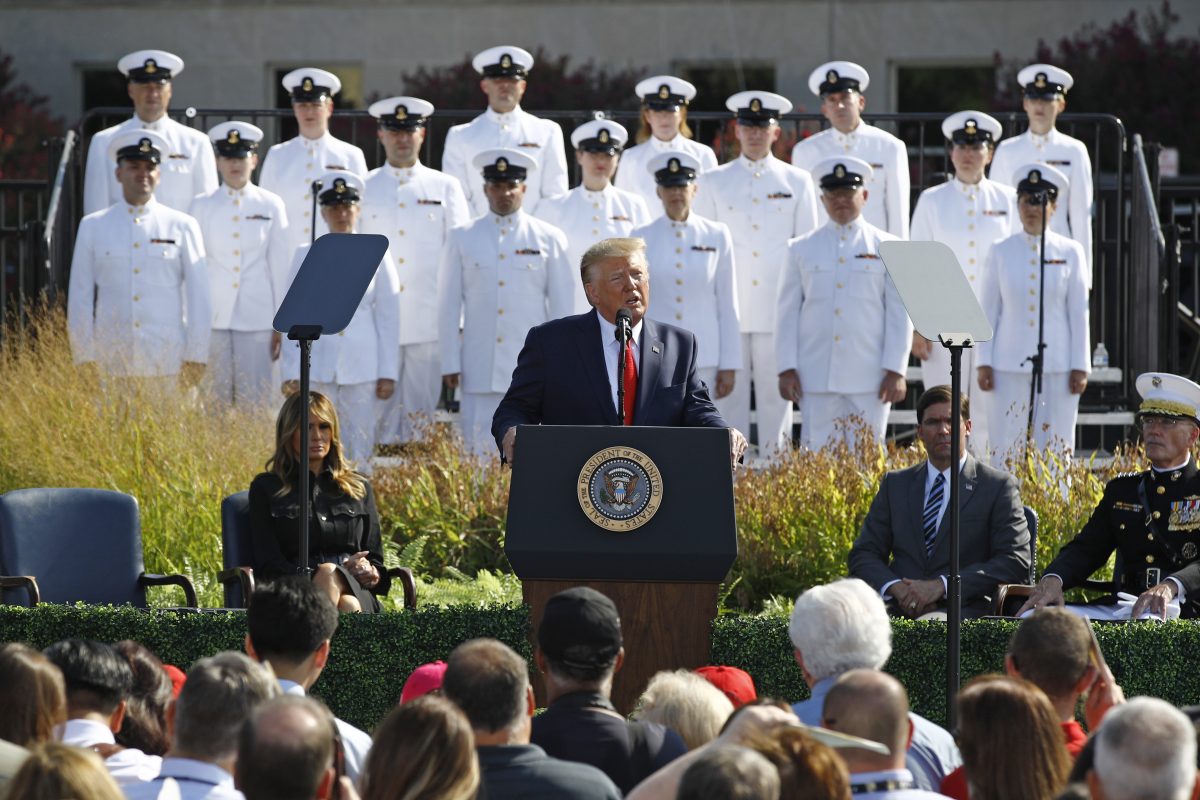 He watched as the second plane was piloted by terrorists into one of the Twin Towers.
"It was then that I knew the world was going to change," Trump said. "It was no longer going to be, and it could never, never be, that innocent place that I thought it was."
Trump said he went to Ground Zero with some employees to try to assist first responders.
Trump hailed first responders and families of people who died, telling them that he and his wife were "united with you in grief."
"We come here in the knowledge that we cannot erase the pain or reverse the evil of that dark and wretched day but we offer you all that we have, our unwavering loyalty, our undying devotion, and our eternal pledge that your loved ones will never, ever be forgotten. 18 years ago the terrorists struck," he said.
"This citadel of power and American strength. But the enemy soon learned that they could not weaken the spirit of our people. In times of distress, the heart of the American patriot only grows stronger and more determined.
President Trump Participates in a September 11 Observance Ceremony https://t.co/Ke6DaP71KI

— The White House (@WhiteHouse) September 11, 2019
Trump noted that passengers and workers on board one of the planes fought back against the hijackers, causing the plane to crash into the field in Pennsylvania.
"In their final moments, these American heroes thunderously declared that we alone decide our fate. We saw American perseverance in the valiant New York City firefighters, police officers, military, and everyday citizens who raced into the crashing towers to rescue innocent people."
Trump hailed Rick Rescorla, a retired Army officer, who sacrificed his life on 9/11 trying to rescue people. Rescorla, who was the vice president of security for Morgan Stanley, "died while leading countless others to safety," Trump said, noting he saved an estimated 2,700 people.
The president said he plans on awarding the deceased man the presidential citizen's medal for his sacrifice.
"Though Rick has left this Earth, we will ensure that the memory of his deeds will never be forgotten," Trump said. "His memory will forever endure."