President Donald Trump spoke to the families of four U.S. troops who were killed in an ambush in Niger last week to give his condolences.
"He offered condolences on behalf of a grateful nation and assured them their family's extraordinary sacrifice for the country will never be forgotten," said White House Press Secretary Sarah Sanders said.
The troops were ambushed in an attack that U.S. officials suspect was carried out by a local ISIS affiliate.
Defense Secretary Jim Mattis said that the ambush had taken place in an area where "the enemy has not operated before" and that the patrol had been "hit hard."
From initial accounts, the 40-member patrol, which included about a dozen U.S. troops, came under a swift attack by extremists riding in a dozen vehicles and on about 20 motorcycles.
At least four Nigerians were also killed and, according to one Niger security source, the extremists seized four vehicles in the ambush.
On Monday, Trump told reporters in the Rose Garden during a joint press briefing with Senate Majority leader Mitch McConnell (R-Ky.) that calls to families of fallen soldiers are the toughest calls to make.
"The toughest calls I have to make are the calls where this happens, soldiers are killed. It's a very difficult thing," Trump said.
Trump also said that he has written letters to the families of the soldiers involved.
In his comments Trump said that previous presidents, including Barack Obama, often did not even make calls to families of soldiers killed in battle.
On Tuesday, when asked about his comments about Obama, Trump told Fox News Radio "I think I've called every family of someone who's died … As far as other representatives, I don't know. You could ask General Kelly, did he get a call from Obama?"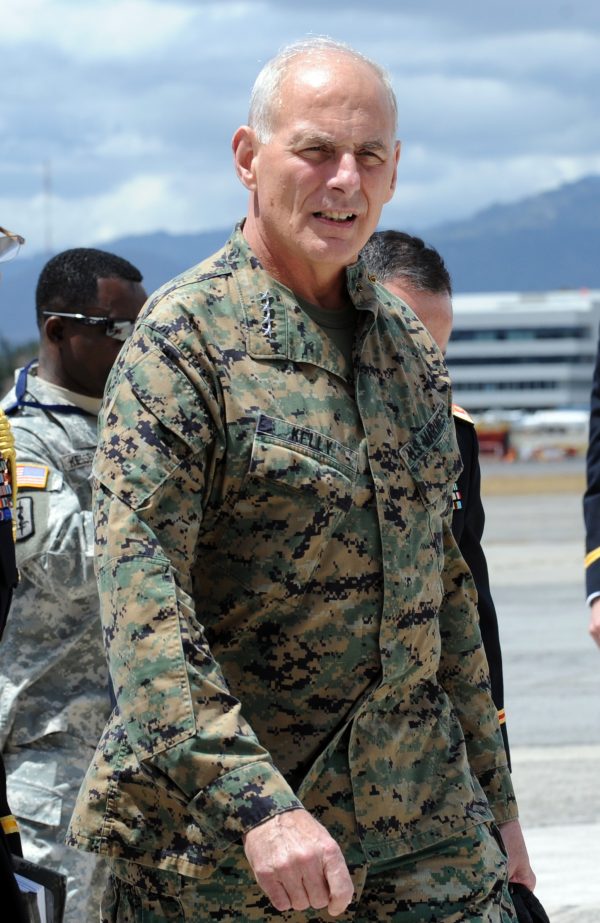 Four-star General John Kelly experienced the tragedy of war first-hand when his son, Marine First Lieutenant Robert Kelly, was killed in action in Sangin, Afghanistan, in 2010.
A White House official told The Washington Post that Gen. Kelly had not received a phone call from then-president Barack Obama.
Gen. Kelly currently serves as President Trump's White House Chief of Staff.
U.S. Forces in Niger
The United States currently has around 800 soldiers deployed in Niger, runs a drone base in the capital Niamey, and is building a second in Agadez at a cost of around $100 million.
U.S. Special Forces help local troops develop counter-terrorism skills to tackle threats from al-Qaeda affiliates, Nigeria's Boko Haram, and Islamists who have pledged allegiance to the ISIS terror group.
"It's a pretty broad mission with the government of Niger in order to increase their capability to stand alone and to prosecute violent extremists," the U.S. military's Joint Staff Director, Lieutenant General Kenneth McKenzie, told Reuters.
Reuters contributed to this report