Federal Reserve Chairman Jerome Powell expressed concern about whether America's central bank and government were doing enough to push back against the economic fallout from the pandemic to prevent long-run damage to the economy, saying that "it's possible we will need to do more and it's possible Congress will need to do more."
Powell made the remarks at a press conference that followed Wednesday's meeting of the Federal Open Market Committee (FOMC), the Fed's policymaking body. He said he was concerned about the potential "many millions of people" who would not be able to go back to work quickly because of their employment in sectors of the economy that would be slow to recover, but stopped short of giving lawmakers advice on how to calibrate policy around unemployment insurance.
He also affirmed the Fed's continued commitment to using the various crisis management tools at its disposal to contain the economic damage from the outbreak.
"Our country continues to face a challenging time as the pandemic is causing tremendous hardship here in the United States and around the world," Powell said, before stressing that policymakers at the Fed were "strongly committed to using our tools to do whatever we can, and for as long as it takes to provide some relief and stability, to ensure that the recovery will be as strong as possible, and to limit lasting damage to the economy."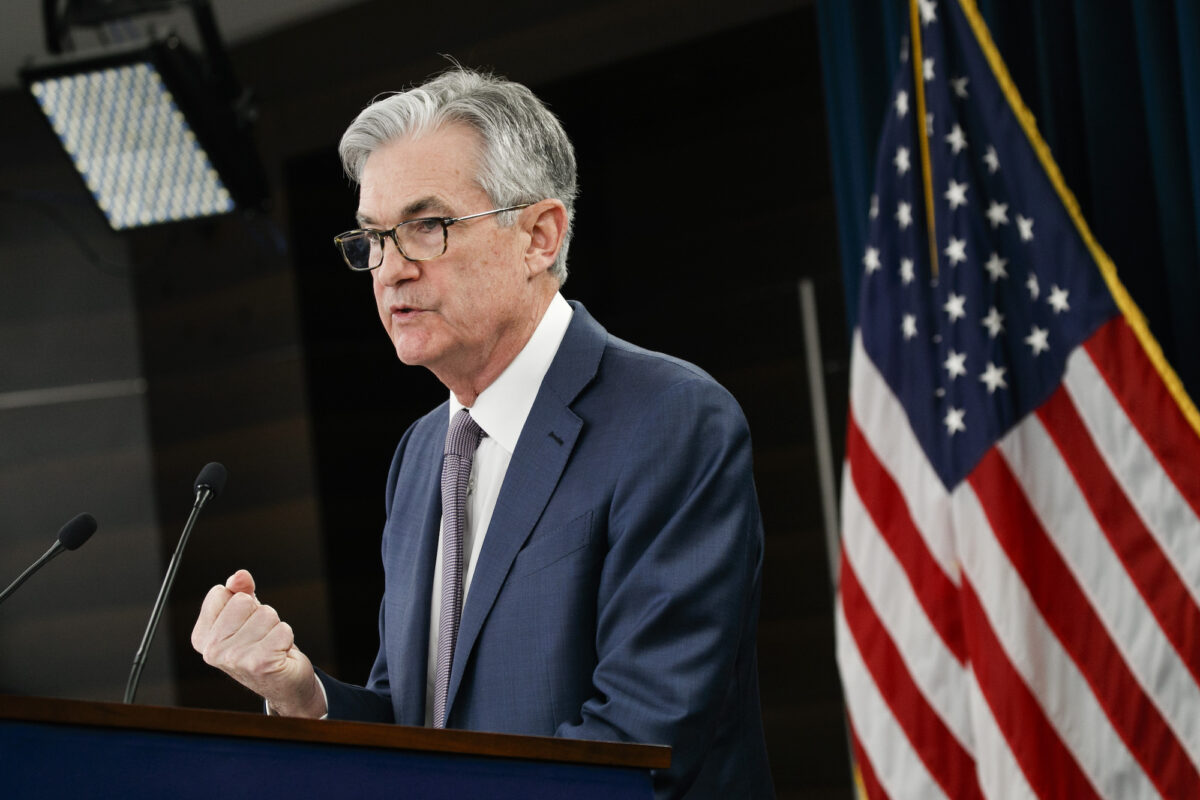 Federal policymakers said Wednesday that the central bank is committed to continued use of extraordinary support for the economy as it projected a 6.5 percent drop in gross domestic product, or GDP, this year and a 9.3 percent rate of unemployment at the end of the year. By the end of 2021, Fed economists expect unemployment to fall to 6.5 percent.
"The ongoing public health crisis will weigh heavily on economic activity, employment, and inflation in the near term, and poses considerable risks to the economic outlook over the medium term," the FOMC said in a statement after its regular policy meeting, at which it voted to keep the overnight interest rate at near zero.
The first economic projections from the policymaker since December see the federal funds rate remaining near zero through at least 2022, suggesting the current conditions of easy money are set to continue for the next year and a half.
The Fed said it will continue supporting the flow of credit to households and businesses by continuing its bond-buying program "at least at the current pace to sustain smooth market functioning, thereby fostering effective transmission of monetary policy to broader financial conditions." The Fed has been buying assets at the rate of around $80 billion per month in Treasuries and $40 billion per month in agency and mortgage-backed securities.
The economic projections also show that after falling by 6.5 percent in 2020, output will rise by 5 percent in 2021 and 3.5 percent in 2022.