An unruly crowd on Monday night returned to the Portland police union building, which rioters have set on fire twice, and attempted to flood it, police officials said.
A crowd of around 200 people marched to the Portland Police Association building in the northern part of the city while chanting "What do we want? Justice. When do we want it? Now! If we don't get it? Burn it down!"
The group, which also chanted "black lives matter," vandalized plywood on the outside of the union office with graffiti that included "Antifa," "Stolen Land," and "Cops = Murderers."
Rioters also ripped off plywood from one window before smashing it, setting off a security alarm. At least one individual entered the building.
"They attempted to flood the building with a hose. Officers removed the hose. The amount of damage is not known at this time," the Portland Police Bureau said in an incident summary.
A police union spokeswoman declined to comment.
Rioters have regularly targeted the building, setting it on fire on July 18 and Aug. 8.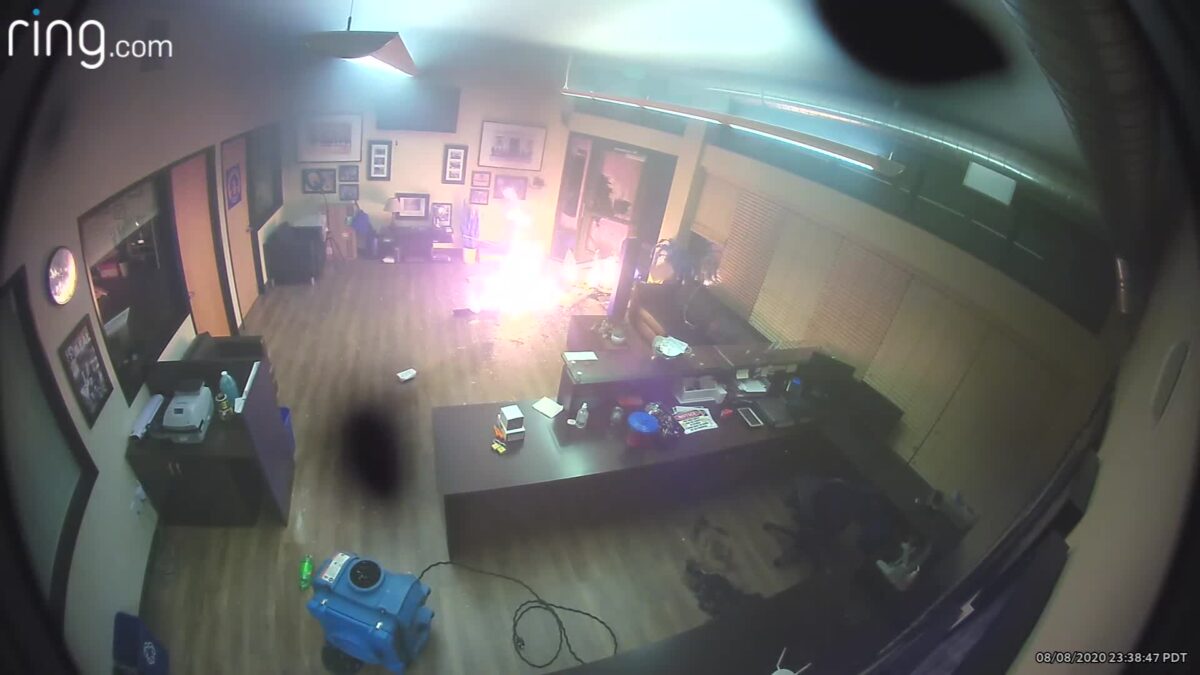 Police officials said they tried to "deescalate the situation" on Monday night by ordering officers to disengage and stay away from the gathering.
"The crowd remained for several hours in the street, but they were otherwise peaceful and officers had no further contact with them. No arrests were made, no force used, no injuries," the bureau said.
Letha Winston, the mother of Patrick Kimmons, who was fatally shot by police in 2018 after he shot two people during a fight, attended the march and urged people to move into residential areas, a tactic the rioters have used recently.
"When you take it to the streets and you start marching around residential areas, waking up a [expletive] neighbor, that's what's going [expletive] up [expletive]," Winston said.
"Wake up the neighbors! Let them know black lives matter! Tell them you know you're ready to take your streets back."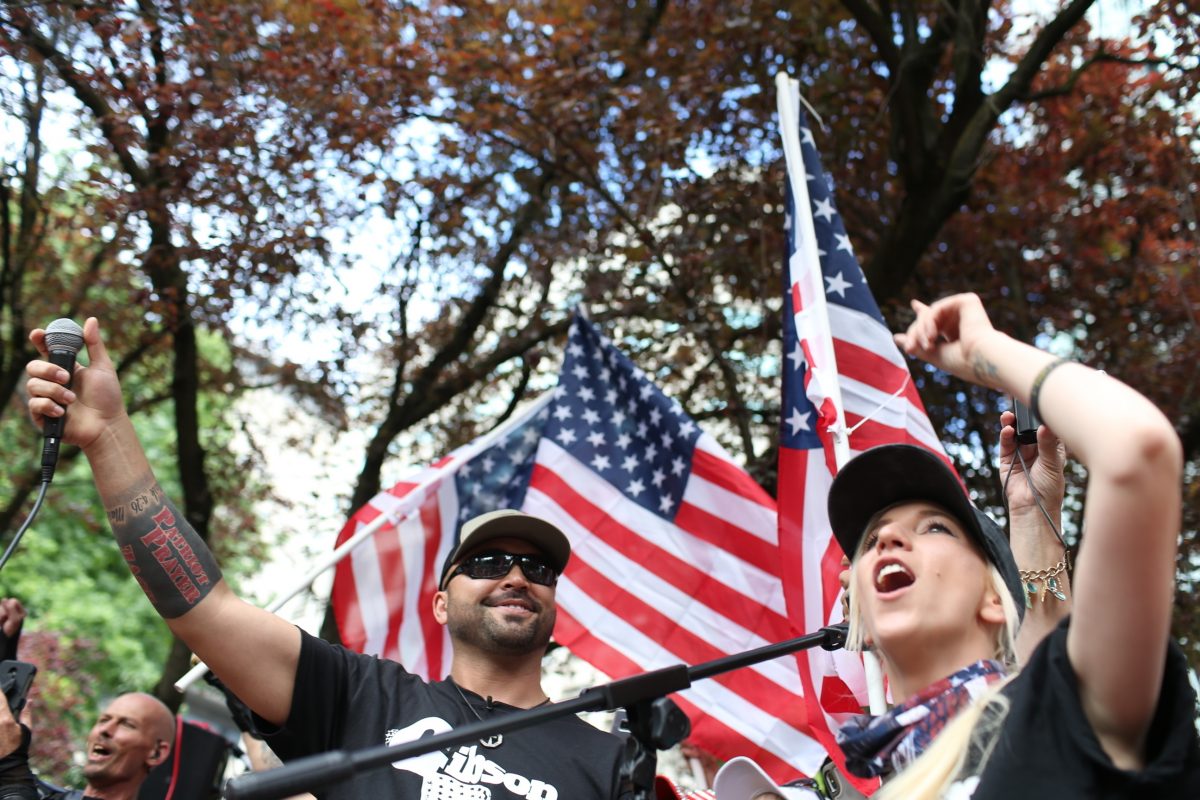 She also asked people not to damage property.
Video footage showed the mob ejecting Joey Gibson, the founder of Patriot Prayer, a conservative group that has brawled with Antifa militants in the past. While chanting "black lives matter," they forced him to leave the area.
Gibson said that he traveled downtown to denounce the assaults that took place the previous evening. The response to the rioting from the city and state has been muted. State troopers withdrew last week and Police Commissioner Ted Wheeler, a Democrat, hasn't addressed the continued violence since early August, when he described setting on fire a building with people inside as attempted murder.
Sgt. Josh Silverman, who has worked during numerous nights of rioting since May 28, told Fox 12 that he's suffered hearing loss from when mortars hurled by the crowd explode next to him.
Silverman said the same group of people are returning night after night with the goal of provoking police.
"If we respond, we are overzealous thugs and if we don't respond, we are [neglecting] our duty and we're letting a building burn to the ground, and so they realize they can put us in a no-win situation," he said. "We are focusing so much energy on these folks who don't want to improve police response in their city and instead are bent on destruction. That's the tragedy of this."