Bacon and pork prices may rise for consumers in the United States and around the world due to an outbreak of African swine fever (ASF) in China, which has slashed pork production in the country.
The disease, first detected last August, has caused huge losses for China's herds, with a total of 129 outbreaks discovered. Authorities have culled more than 1 million pigs. However, many believe the real situation to be much worse than official accounts.
ASF, which doesn't affect humans, is highly contagious and fatal to pigs. There is no cure or vaccine for the disease.
Rabobank estimated that up to 200 million pigs—nearly three times the pig population in the United States—could be culled or die from infections as the disease spreads through China, reducing the nation's pork output by 30 percent from 2019.
China, the world's largest consumer and producer of pork, is now turning to other countries to fill its need for the meat, including the European Union, Brazil, Canada, and the United States.
This could lead to American consumers having to pay higher prices for staples like bacon and sausages, analysts say.
While U.S. retail prices for pork products have remained stable, Christine McCracken, executive director of meat research at Rabobank, told the Wall Street Journal that customers could pay more for pork later this year if China's pig culling continues.
Arlan Suderman, chief commodities economist at INTL FCStone told CNN that given that China accounts for almost half of the global pork consumption, "we expect it to be a five to seven year problem before production can be restored."
He said it was "long-term issue that will rise the price of virtually all meat worldwide," as consumers are likely to turn to other protein sources such as chicken and beef to compensate for the pork shortage.
In China, the Ministry of Agriculture and Rural Affairs announced on April 17 that the price of pork may increase by more than 70 percent in the second half of the year, setting a record high in the country.
The average pork wholesale price in the country in March was 19 yuan ($2.82) per kilogram, up 6.3 percent from the previous month, and 7.6 percent higher than the same period last year.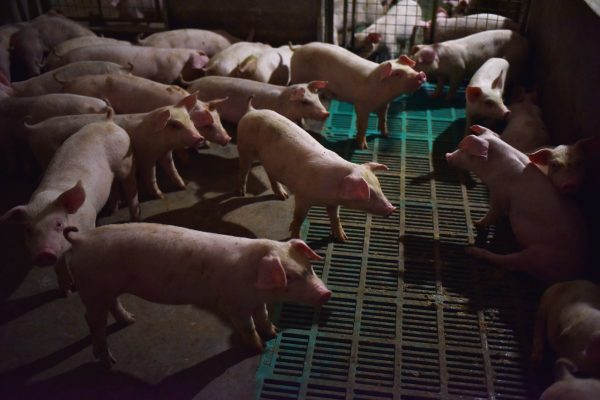 Outbreak Spreads
In early April, Cambodia reported a first outbreak of ASF near the Vietnam border, which killed some 400 pigs.
The outbreak was in the northeastern-most Rattanakiri province, which borders Vietnam.
Vietnamese authorities in turn reported its first ASF case on Feb. 19.
The country is bordered by China in the north; most of its 556 cases of ASF outbreak has occurred in this northern area. Some Vietnamese officials have said the virus may have entered the country via people who brought infected pigs from China, or from China-made hog feed.
According the Food and Agriculture Organization (FAO) of the United Nations, since Feb. 19, 23 out of Vietnam's 58 provinces have reported outbreaks, with more than 89,600 pigs culled.
Since the ASF outbreak swept through China, its northern neighbor Mongolia has also detected ASF, which had not seen the disease prior to China's outbreak.
According to FAO, at least 3,115 pigs have died from the disease or have been culled, about 10 percent of the total pig population in Mongolia.
In March, U.S. border agents seized about 1 million pounds of pork products from China on suspicion that the meat might be infected by the disease.
Reuters contributed to this article. Epoch Times staff writers Olivia Li and Nicole Hao also contributed to this report.