Kohl is celebrated as the father of German reunification, bringing the country back together after the 1989 fall of the Berlin Wall.
"He was one of the smartest politicians of that time," said Walesa.
"He didn't take into account what we had said to him, namely that Germany would be united and the Soviet Union would collapse. He didn't take account of that at the time, but he made up for this later."‬
Kohl was Germany's longest-serving postwar chancellor, leading the country from 1982 to 1998. His Christian Democratic Union party is now led by German Chancellor Angela Merkel.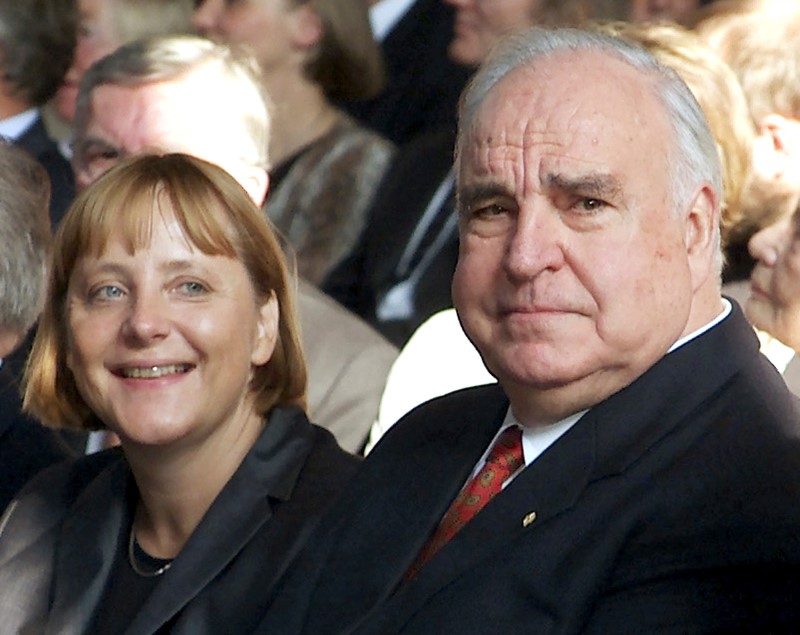 Walesa said he and Kohl knew each other "well enough" and had met many times.
"We fully consented on issues concerning the concept of Europe, the project of building European unity and the fact that the development of technology demands larger structures. But the question remained on how (to do that). He, as the leader of a rich Germany, had a different concept, but (going) in the same direction," said Walesa.
At 6 feet 4 inches, Kohl was a towering figure, literally and figuratively, in postwar Europe. He was driven by a vision of European integration and invested heavily in reuniting his torn country after the end of the Cold War.

His passing was noted by President Emmanuel Macron of France, who praised Kohl for unifying Germany and bringing France and Germany closer together.
"Pioneer of the United Germany and the Franco German partnership: we lose a very great European Helmut Kohl," Macron wrote in German on this Twitter page.
The president of the European Commission, Jean-Claude Juncker, had the  flags at the European Union lowered to half-staff in Kohl's honor.