Officials said a Houston student who was stabbed during an argument over a brownie has died.
According to Click2Houston, police on March 8 said the student was stabbed in the eye at 4:30 p.m. on March 6 at the corner of Bellaire Boulevard and Rookin Street.
Witnesses said the 14-year-old victim was arguing with another juvenile when the stabbing occurred.
The juvenile suspect then fled the scene, police said.
Houston Independent School District police initially investigated the case, but the Houston Police Department became involved after the victim's condition worsened, according to the report.
On March 8, the Houston Police Department said the boy died.
UPDATE: sadly, the 14-year-old stabbed on Wednesday (March 6) at 6436 Bellaire Boulevard has died. No other information is available at this time. The original news release on this case can be found here ===> https://t.co/KWXTOBbeB7 #hounews

— Houston Police (@houstonpolice) March 8, 2019
"Sadly, the 14-year-old stabbed on Wednesday (March 6) at 6436 Bellaire Boulevard has died. No other information is available at this time," police said on Twitter.
"Police are investigating an occurrence that took place off-campus, after dismissal (Wednesday) near Jane Long Academy that resulted in a student being seriously injured. Counselors will be on campus (Thursday) to offer support and guidance to students," said the Houston Independent School District to Click2Houston.
The victim and suspect were not named.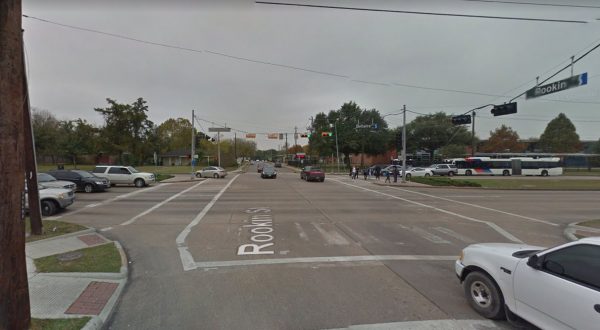 It's also not clear what school the victim attended.
Other details about the case weren't clear.
People with information about the case are urged to call Crime Stoppers at 713-222-8477.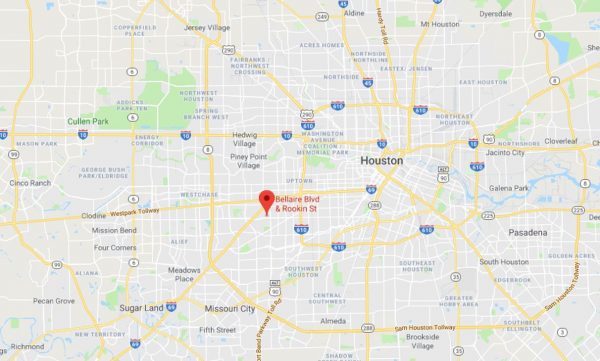 Violent Crime Up in Texas in 2017
In Texas, according to the FBI, the violent crime rate rose in 2017, reported the Texas Tribune.
The agency noted that there were only 1.5 officers for every 1,000 Texas residents last year, which is down from two Texas officers for every 1,000 residents in 2016.
In September 2018, the FBI said Americans committed fewer violent and property crimes across the United States in 2017, according to statistics. The violent crime rate—including offenses such as murder, robbery, and aggravated assault—dropped by almost 1 percent and is still about 4 percent above the 2014 rate. The murder rate dropped by 0.7 percent.
"There were more than 1.2 million violent crimes reported to [the FBI] nationwide in 2017. There was a 0.7 percent decrease in murders and a 4 percent decrease in robberies from 2016 to 2017. Aggravated assaults increased 1 percent in 2017. The FBI began collecting data solely on an updated rape definition last year, and 135,755 rapes were reported to law enforcement in 2017," the agency said.
Of the estimated 17,284 murders in 2017, more than half occurred in larger cities—with populations of more than 100,000.
There are fewer than 300 such cities in the United States, and while they account for less than 30 percent of the country's population, many of them contribute far beyond their share to national crime rates and have done so for years, even decades.
While the national murder rate inched down to 5.3 per 100,000 residents, it spiked by 15 percent in Philadelphia, to a rate of more than 20 per 100,000 residents. Columbus, Ohio, saw a massive 54 percent murder rate increase, reaching nearly 16.3 per 100,000 residents.
The murder rate in St. Louis rose by more than 10 percent and reached 66 per 100,000 residents—the highest among larger cities.
Baltimore's murder rate rose by nearly 8.5 percent, reaching some 56 per 100,000 residents.