A police officer responding to a shooting at a bar in a Chicago suburb mistakenly fired at and killed a security guard.
Security guard Jemel Roberson, 26, was restraining a suspect when he was shot by a responding officer at Manny's Blue Room Bar in Robbins, Illinois, at around 4 a.m. on Sunday, Nov. 11.
A witness said Roberson, who was armed, was holding the suspect on the ground when one of two responding officers fatally shot him.
"The security guard that got killed, he caught somebody and had his knee on him the whole time," said one witness cited by Fox 32. "Just waiting on the police to get there. I guess when the police got there, they probably thought he was one of the bad guys, cause he had his gun on the guy and they shot him."
Witnesses said that prior to the incident, a security guard told a group of "drunken men" to leave the bar. A suspect later returned with a gun, went inside, and opened fire, WGN-TV reported.
Armed security guards returned fire and Roberson apprehended the suspect outside, witnesses said.
"He had somebody on the ground with his knee in back, with his gun in his back like, 'Don't move,'" witness Adam Harris said, according to WGN-TV.
Roberson at one point requested help from Midlothian Police, the Cook County Sheriff's Office said.
When police arrived at the scene, Roberson was holding "somebody on the ground with his knee in his back, with his gun in his back," witness Adam Harris told WGN-TV.
"Everybody was screaming out, 'Security!' He was a security guard," Harris said.
An attorney for the guard's family said on Monday that Roberson was wearing a hat with "security" emblazoned across the front when he was shot.
"A Midlothian officer encountered a subject with a gun and was involved in an officer-involved shooting. The subject the officer shot was later pronounced deceased at an area hospital," Chief Daniel Delaney of the Midlothian Police Department said in a statement.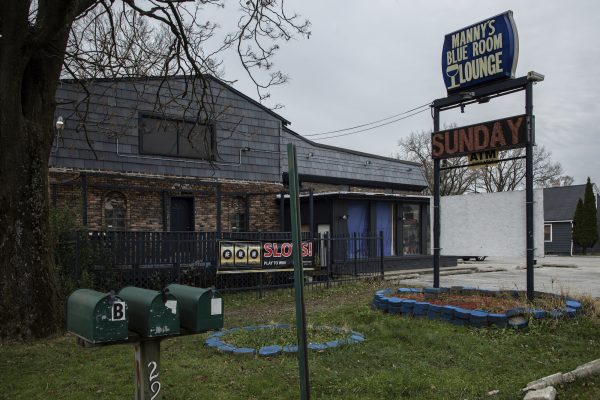 Four others were shot and wounded, including a man who police believe fired a gun before police arrived, Cook County sheriff's spokeswoman Sophia Ansari said.
The suspected shooter, sustained nonlife-threatening injuries.
Roberson, a father of a 9-month-old boy, was licensed to carry a firearm, Ansari said.
Attorney Gregory Kulis filed a civil rights lawsuit seeking more than $1 million on behalf of Roberson's mother, Beatrice Roberson.
Roberson Was "an Upstanding Young Man"
The Rev. Marvin Hunter said Roberson was "an upstanding young man" and a promising keyboard player at his and several other area churches, according to The Associated Press.
Roberson also had hopes of someday becoming a police officer, according to his son's mother.
"This was going to be my baby's first Christmas with his dad and now he's going to miss out on everything," said Avontea Boose.
An autopsy Monday found Roberson died of multiple gunshot wounds and his death was ruled a homicide, according to the medical examiner's office.
The Cook County Sheriff's Office is handling the criminal investigation of the original shooting, while the State Police Public Integrity Task Force is investigating the police-involved shooting.
Robbins is a village about a 30-minute drive south of Chicago.
A GoFundMe page has been set up to help cover funeral costs.
The Associated Press contributed to this report.