PARIS—One policeman was killed and another wounded in a shooting incident in central Paris on Thursday night, a police source said.
A person who fired on police on the Champs-Elysees shopping boulevard just days ahead of France's presidential election has been killed, the source said. A police source also said there had been two assailants, and a witness told Reuters that one man got out of a car at the scene and began shooting with a machine gun.
Police authorities called on the public to avoid the area.
A Reuters reporter saw a helicopter flying low over central Paris, apparently part of a follow-up police operation.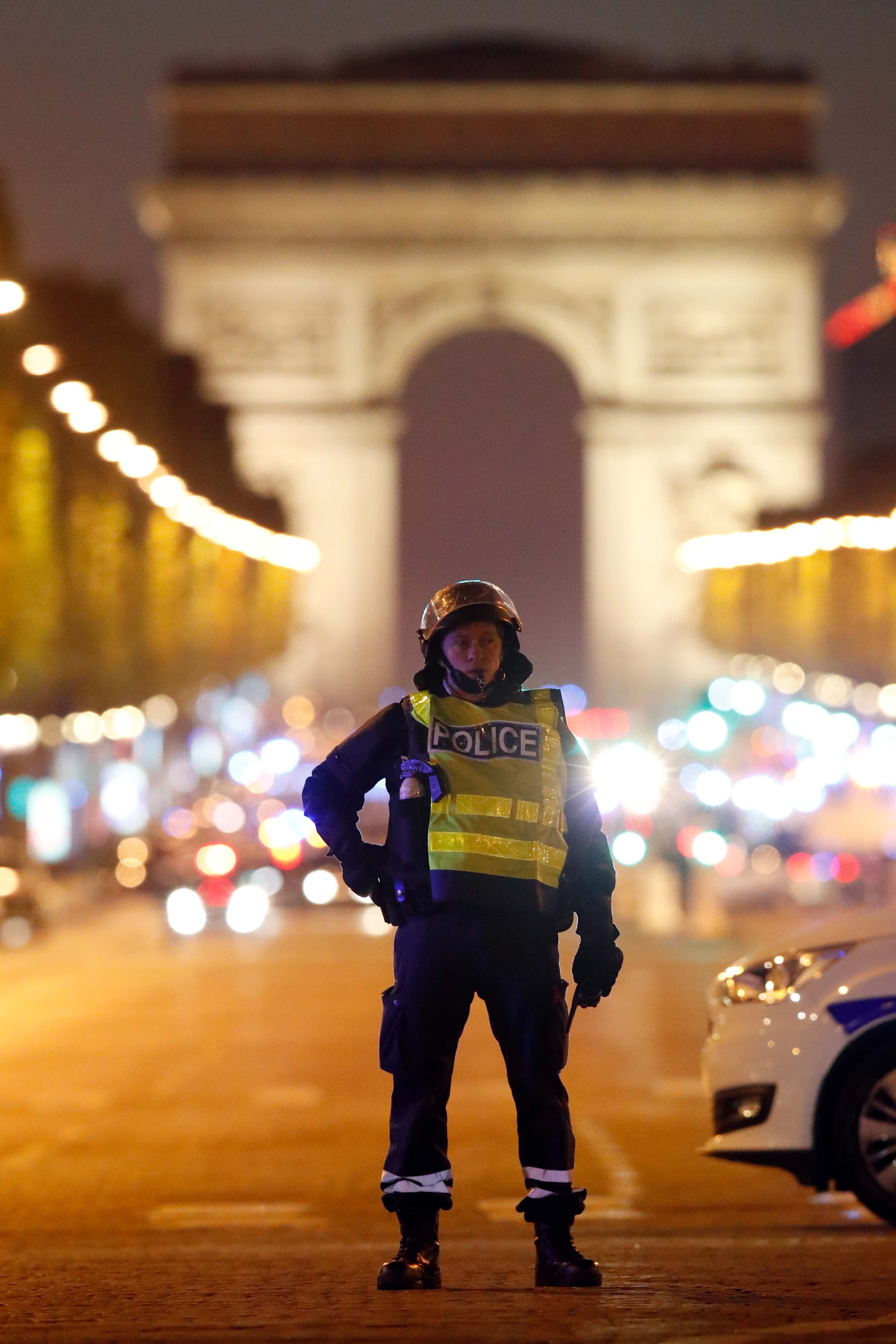 French TV channel BFM broadcast footage of the Arc de Triomphe monument and top half of the Champs Elysees packed with police vans, lights flashing and heavily armed police shutting the area down after what was described by one journalist as a major exchange of fire nears a Marks and Spencers store.
The incident came as French voters prepared go to the polls on Sunday in the most tightly-contested presidential election in living memory.
France has lived under a state of emergency since 2015 and has suffered a spate of Islamist militant attacks that have killed more than 230 people in the past two years.
Earlier this week, two men were arrested in Marseille whom police said had been planning an attack ahead of the election.
A machine gun, two hand guns and three kilos of TATP explosive were among the weapons found at a flat in the southern city along with jihadist propaganda materials according to the Paris prosecutor.