A Mexican police officer involved in the operation that briefly yielded a son of notorious drug lord Joaquin "El Chapo" Guzman last month was killed in an assassination that unfolded in broad daylight this week.
The officer, named as Eduardo N., was killed in Culiacan in Sinaloa on Nov. 6, some three weeks after police captured Ovidio Guzman Lopez but soon let him go after cartel members rushed into the area and began firing.
CCTV footage captured Eduardo's assassination.
The officer parked his white car near a shopping center. Just seconds later, a red vehicle pulled up next to the car and armed gunmen leap out, shooting the officer down.
The cartel members fired 155 shots at the police officer before getting back into the red vehicle, which sped away, Excelsior reported.
The officer was part of Sinaloa's State Preventive Police and was assigned to protect Undersecretary of Public Safety Carlos Alberto Hernandez Leyva.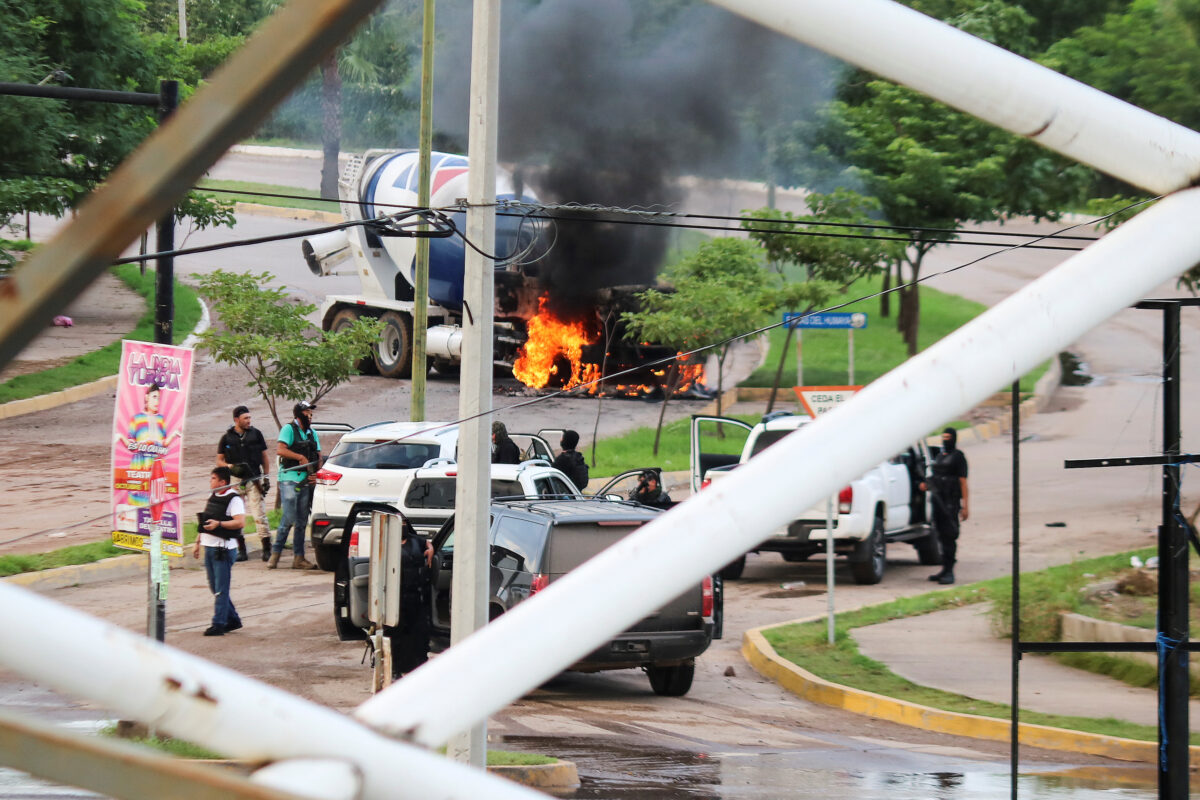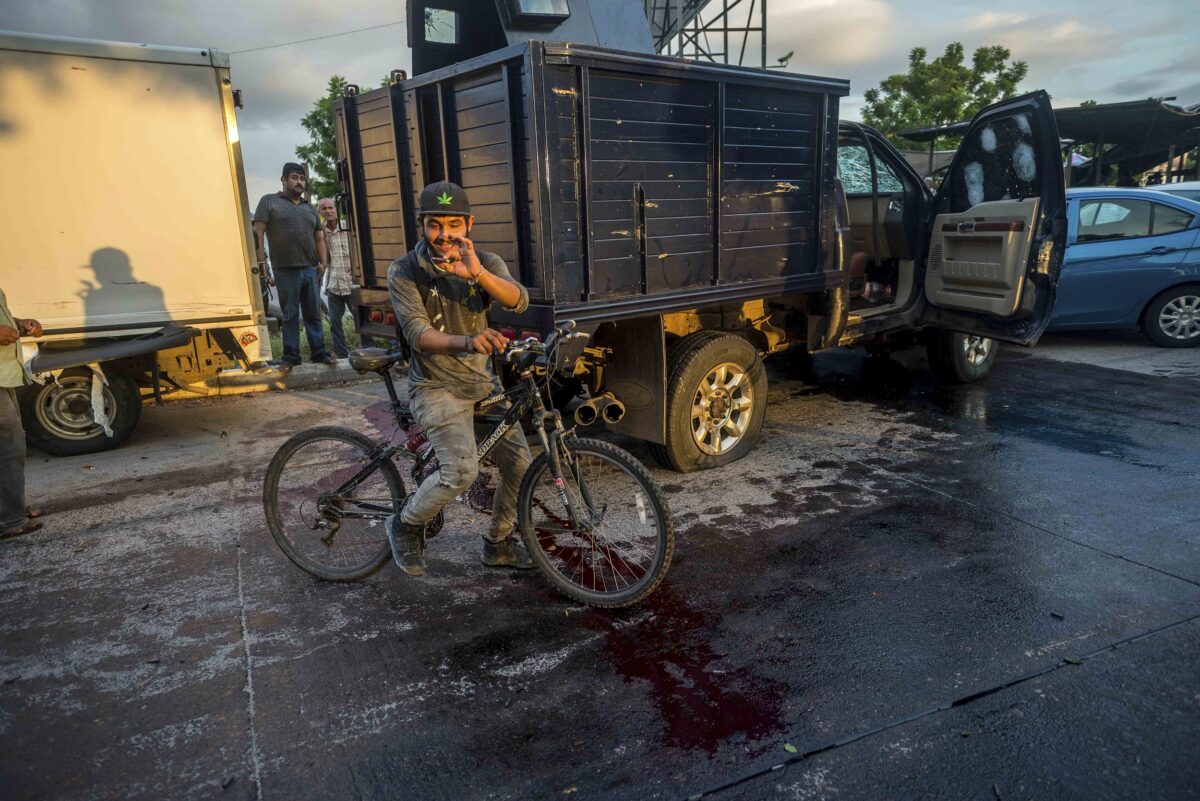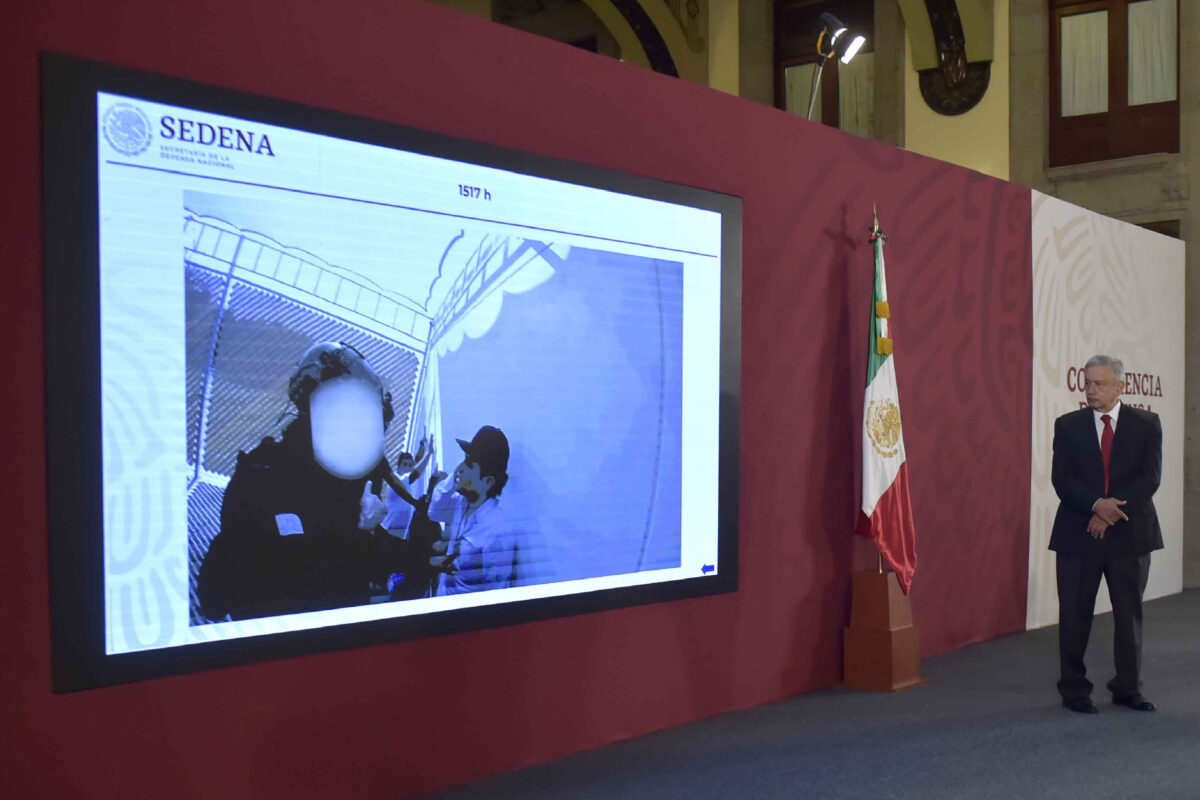 Eduardo was part of the anti-drug security forces patrolling the region when Guzman Lopez was captured on Oct. 17 and wasn't directly involved in the failed attempt to arrest El Chapo's son, Cristobal Castaneda Camarillo, secretary of public safety in Sinaloa, told El Heraldo de Mexico.
The operation led to officers detaining Guzman Lopez but after an intense shootout between law enforcement and cartel members, the suspected high-ranking cartel member was released.
Mexican President Andres Manuel Lopez Obrador has repeatedly defended his administration's stance towards the cartels, saying efforts to meet violence with violence carried out by previous administrations hasn't worked.
President Donald Trump pushed Obrador to carry out a large effort against the cartels after nine American citizens were killed by cartel gunmen this week, but Obrador said the situation wouldn't impact his strategy.
"It was lamentable, painful because children died, but do we want to resolve the problem the same way (as previous administrations)? By declaring war?" he asked at his daily press conference on Wednesday, according to Fox News. "That, in the case of our country, showed that it does not work. That was a failure. It caused more violence."
Obrador added, "The bad cannot be confronted with the bad. The bad needs to be confronted doing the good. We believe that the most important (thing) is life, protecting the lives of everyone; the lives of the military, the lives of the presumed delinquents, and the lives of civilians."
About the decision to release Guzman Lopez, the president claimed: "If we had acted like they asked, implored us, there would have been more than 200 dead."