Mexican officials released the son of drug lord Joaquin "El Chapo" Guzman to "protect lives" after Sinaloa cartel gunmen began opening fire and patrolling the streets of a city.
Ovidio Guzman Lopez was detained by Mexican authorities after troops raided a home in Culiacan.
Following the arrest, cartel gunmen surrounded security forces in the city and forced them to free Guzman Lopez, The Guardian reported.
President Andres Manuel Lopez Obrador said officials made the decision to release the alleged high-ranking cartel member to save lives.
"The capture of one criminal cannot be worth more than the lives of people," Lopez Obrador said, adding that the cartel became "very violent" and put many lives at risk.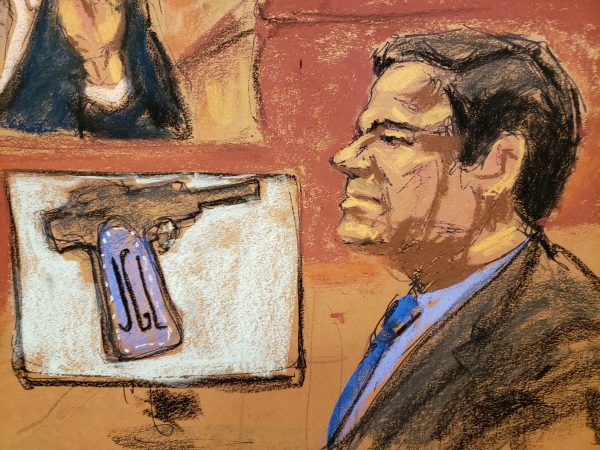 "This decision was made to protect citizens … You cannot fight fire with fire," he added. "We do not want deaths. We do not want war."
A lawyer for Guzman Lopez confirmed that he "is alive and free" in the report but offered no other details.
Security Minister Alfonso Durazo said a patrol by National Guard militarized police first came under attack from within a house. After entering the house, they found four men, including Ovidio Guzman, who is accused of drug trafficking in the United States, Reuters reported.
The patrol was quickly outmatched by cartel gunmen, however, and it was withdrawn to prevent lives being lost, the government said. Simultaneously, fighters swarmed through the city, battling police and soldiers in broad daylight. They torched vehicles and left at least one gas station ablaze.
"The decision was taken to retreat from the house, without Guzman [Lopez], to try to avoid more violence in the area and preserve the lives of our personnel and recover calm in the city," Durazo told Reuters.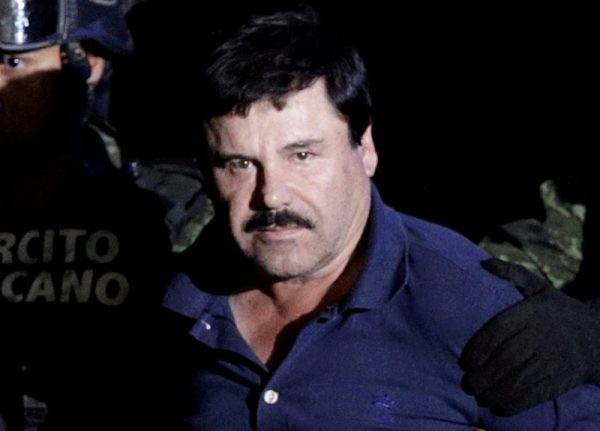 On social media, users posted videos of what appeared to be a war zone in Culiacan after Guzman Lopez was captured. Gunmen were seen driving around in trucks with heavy machine guns mounted on the back.
Vehicles also apparently were set on fire, and barricades were set up along roads.
The Sinaloa public security secretary, Cristobal Castaneda, confirmed there was a mass jailbreak involving 20 and 30 inmates. There have also been a number of shootouts and barricades, the report said.
Cristobal Castaneda, head of security in Sinaloa, told the Televisa network that two people had been killed and 21 injured, according to preliminary information.
In July, El Chapo was sentenced to life in prison plus 30 years in the United States. He was found guilty by a court on 10 charges, including drug trafficking and money laundering.
In 2015, he escaped a Mexican prison and was later arrested before officials extradited him to the United States to face trial in New York City.
Reuters contributed to this report.