After missing 13-year-old boy Corey Brown was found dead in Marshalltown, Iowa, his community has spoken out.
Corey was found dead on Jan. 27 after going missing earlier in the week amid poor weather conditions and sub-zero temperatures.
The boy disappeared on Tuesday evening after his parents took away his cell phone, NBC News reported. He and his parents got into a spat, prompting the boy to leave home.
Marshalltown Police DepartmentMissing Person Investigation – UPDATEThe Marshalltown Police Department regretfully…
"Anyone with kids has had discussions with their children about household rules," Marshalltown Police Chief Mike Tupper told NBC on Jan. 28. "This was a typical parent-teenager interaction. No anger. Nothing extraordinary."
"He was wearing the same clothes he left home in," Tupper said when the boy's body was located.
"It's a typical interaction with a 13-year-old child, nothing extraordinary," Tupper also said last week, CBS News reported. "But he reacted emotionally to that."
A 13-year-old Iowa boy, who ran away from home after his parents took away his cellphone, was found dead not far from his home, police say.

由 NBC News 发布于 2019年1月28日周一
The Marshalltown Police Department said he was found dead at around 10:45 a.m. "in a secluded area on the west side" of town, according to a news release from the police department.
"At this time, there is no evidence or information that indicates criminal activity is connected to this missing person/death investigation," the office wrote.
Police added that it's still an active investigation.
"All possible scenarios will be thoroughly investigated," the department stated.
During the search for the boy, temperatures never got above 29 degrees Fahrenheit, and the low temperature was -9 degrees. Meanwhile, about 6 inches of snow fell in the city during that time.
Marshalltown is located 50 miles northwest of Des Moines.
The @MhsHypeSection wore green in the stands tonight for the @MHSBobcats basketball games against Valley and passed out green ribbons to all fans in attendance. Green is the favorite color of Corey Brown, the 13-year-old boy who went missing on Tuesday night in Marshalltown. pic.twitter.com/qoS9bNxSxo

— Thorn Compton (@ThornOnSports) January 26, 2019
Community Response
At a press conference last week when the boy was still missing, his parents issued an emotional plea for his safe return.
"Corey you know how much we love you, and I'm not gonna stop until we find you," his mother Michelle Brown said at a press conference, CBS reported.
According to the Times-Republican newspaper, he was described as a friendly and bright child.
"We are saddened to learn of the death of one of our students," Marshalltown Community School District said in a statement to the news outlet. "Our thoughts and deepest condolences go out to the Brown family and those close to Corey. He was loved by many and will be deeply missed. We will continue to offer additional counselors at Miller Middle School and Marshalltown High School to assist those in need."
"Our hearts bleed for the Brown family. The whole city and all well-wishers will keep them in our thoughts and continue our prayers for them," Mayor Joel Greer said in a statement.
Missing Children
There were more than 464,000 missing children reported in the FBI's National Crime Information Center in 2017, according to the National Center for Missing and Exploited Children. Under federal law, when a child is reported missing to law enforcement they must be entered into the database. In 2016, there were over 465,000 entries.
"This number represents reports of missing children. That means if a child runs away multiple times in a year, each instance would be entered into NCIC separately and counted in the yearly total. Likewise, if an entry is withdrawn and amended or updated, that would also be reflected in the total," the center noted.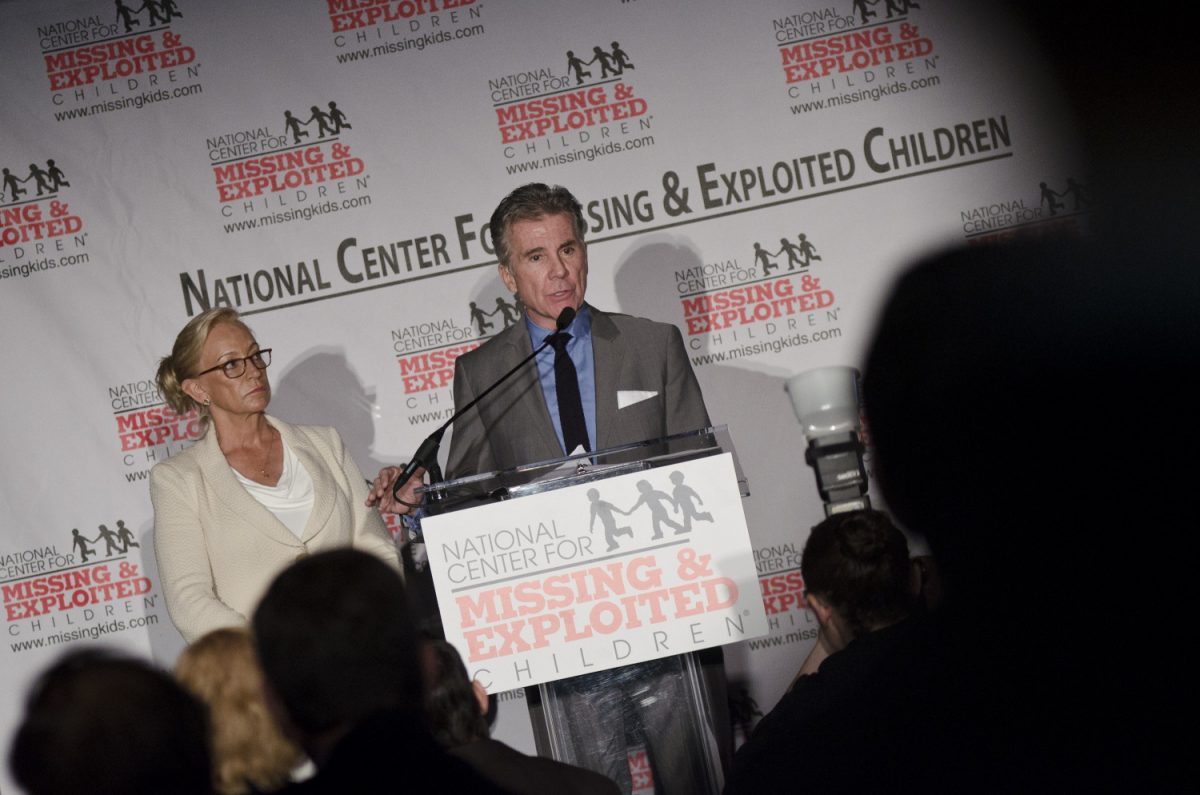 In 2017, the center said it assisted officers and families with the cases of more than 27,000 missing children. In those cases, 91 percent were endangered runaways, and 5 percent were family abductions.
About one in seven children reported missing to the center in 2017 were likely victims of child sex trafficking.
Missing children typically fall into five categories: kidnapped by a family member, abducted by a nonfamily perpetrator, runaways, those who got lost, stranded, or injured, or those who went missing due to benign reasons, such as misunderstandings, according to a report by the Department of Justice (pdf) in 2017. Reported missing children dropped from 6.5 per 1,000 children in 1999 to 3.1 per 1,000 children in 2013.