A beachgoer has found human remains near where a man is believed to have been killed by a shark near Port Macdonnell off the South Australian coast.
Duncan Craw, 33, from regional Victoria disappeared while snorkelling with his family around 5 p.m. on Jan. 21.
Local police spotted a pair of flippers that night and a torn wetsuit the following morning. After spotting a great white shark that day in a helicopter, police believe that the young father is the victim.
The search was scaled back after the beachgoer discovered the remains in a beach area off Finger Point Road at Port Macdonell on Jan. 26. Detectives and forensic examiners attended the scene to determine the identity of the person.
The man's family has been advised of the discovery.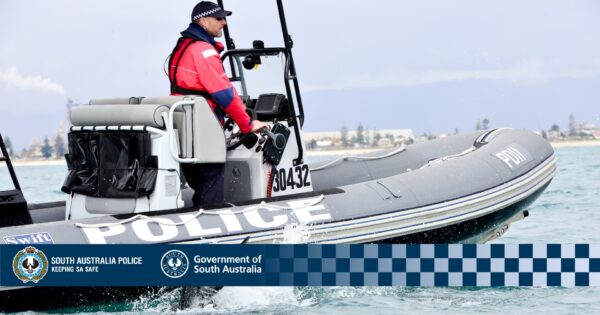 His family said that it was impossible to adequately describe their grief and shock, and wished it was all a bad dream.
"Duncan was due to turn 33 this Saturday," the family wrote on Twitter.
Craw was an operations manager at an agriculture contracting company and enjoyed farming, spending time with family, and playing cricket.
"He was the best father to Levi and a beautiful husband and best friend to Tay, his high school sweetheart," the family statement said. "He was a fun-loving, mischievous and supportive mate who had a heart of gold."
Craw had travelled to South Australia for a camping trip with his wife and young son, and had been snorkelling when his wife lost sight of him in the water.
They confirmed that they would bring him home to Warrnambool in Victoria.
"We want everyone to know that the ocean is still a place of peace and beauty for us. We will keep enjoying the outdoors, remembering Duncan as we do so."
The exact circumstances of his disappearance are not yet known, but a report is being prepared for the coroner.