Police officers in California arrested the girlfriend and brother of the illegal immigrant murder suspect Gustavo Arriaga, 32, following his arrest on Dec. 28, the latest in an investigation that has so far led to eight arrests.
Arriaga was apprehended in Lamont, east of Bakersfield, about 200 miles from where police officials say he gunned down Newman Police Cpl. Ronil Singh on Wednesday, Dec. 26.
Stanislaus County Sheriff Adam Christianson said that Arriaga was trying to flee to Mexico and seven people had been arrested for lying to investigators, trying to throw them off while he fled the country.
A Mexican national, Arriaga was one of the millions of illegal immigrants currently in the United States. The arrest highlighted the dangers of a California law passed in 2017 that placed limits on how closely law enforcement can cooperate with federal agents seeking to deport illegal immigrants arrested for crimes, officials said.
"Why are we providing sanctuary for criminals, gang members?" Christianson said at a news conference on Friday, reported Reuters. "It's a conversation we need to have."
"If he wasn't here then he wouldn't have been driving drunk and it wouldn't have been reported to officer Singh and the … enforcement stop potentially never would have occurred," he added, noting that Arriaga had two prior driving-under-the-influence arrests and ties to the Sureño Street Gang.
Ana Leyde Cervantes, 30, Arriaga's girlfriend, and his brother Conrado Virgen Mendoza, 34, were arrested on Friday.
They were expected to be charged with accessory after the fact, or aiding and abetting, reported the Sacramento Bee.
On Thursday, another of the suspect's brothers, Adrian Virgen, 25, and a co-worker, Erik Razo Quiroz, were arrested.
"We had them in custody and asked for their cooperation and they lied to us," Christianson said. In a statement, the Stanislaus County Sheriff's Department said that the pair "were arrested yesterday for helping Arriaga escape after he shot and killed Corporal Singh" for accessory after the fact to a felony.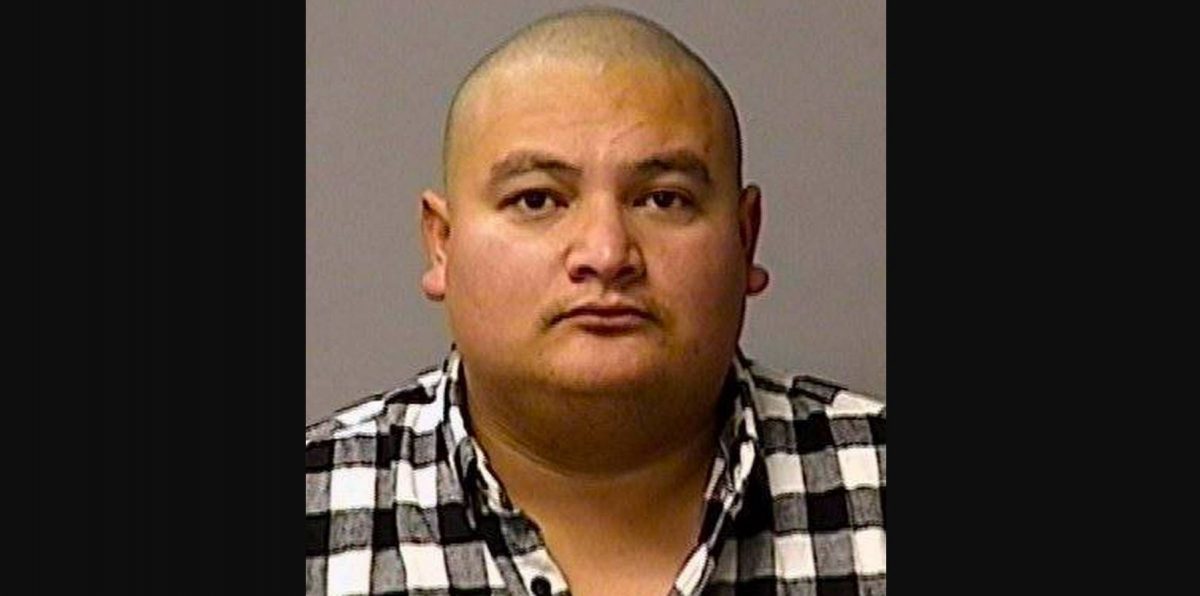 The investigation also included three other arrests on suspicion of aiding and abetting on Friday. The adults were in the house where Arriaga were found.
They were identified as Bernabe Madrigal Castaneda, 59, Ermasmo Villegas, 36, and Maria Luisa Moreno, 57.
Officials also said that investigators believe that they recovered the handgun that Arriaga used to shoot Singh after Singh pulled him over for a traffic stop.
Singh left behind a wife and young child.

"This is a man that I saw every day he worked. This is a man that I relieved on Christmas Day so he could go home and spend time with his family and his newborn child," said Newman Police Chief Randy Richardson on Thursday, reported KCRA.
"I think that what's being lost here is yes, he was a police officer and that's why all of you are packed in this room—because he was tragically taken from us. But what needs to be known is he was truly just a human being and an American patriot."
President Donald Trump noted that another illegal immigrant is suspected of carrying out a murder.
"There is right now a full-scale manhunt going on in California for an illegal immigrant accused of shooting and killing a police officer during a traffic stop," he stated on Twitter on Thursday. "Time to get tough on Border Security. Build the Wall!"
From NTD Television