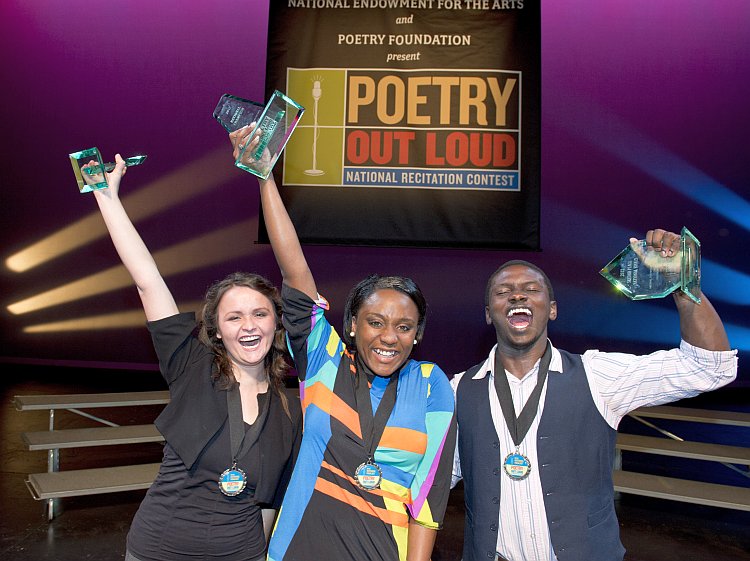 Kristen Dupard, a high-school senior from Ridgeland, Miss., won the 2012 Poetry Out Loud: National Recitation Contest, reported the National Endowment for the Arts (NEA). Dupard was chosen from 365,000 students.
Fifty-three state finalists competed in the Poetry Out Loud national finals held in Washington. The awards were announced May 15.
Dupard will receive $20,000 and her high school will receive $500 to purchase poetry books. More than 2,000 high schools participate in Poetry Out Loud, which is sponsored by the National Endowment for the Arts and the Poetry Foundation.
She read "What Work Is," by Philip Levine, a Pulitzer Prize-winning American who often wrote about working-class Detroit.
"It is especially relevant since so many people have worked hard to get here to the national finals. I love this program and all the people involved; this is such a blessing," said Dupard, quoted in an NEA press release.
The second-place winner in the 2012 Poetry Out Loud contest was Claude Mumbere of Burlington, Vt., who received a $10,000 award. MarKaye Hassan of Logan, Utah, placed third and received $5,000.
The Epoch Times publishes in 35 countries and in 19 languages. Subscribe to our e-newsletter.