A Dubai-Owned Ferry Firm has rejected the UK government's ultimatum demanding it rehires nearly 800 seafarers it had sacked without notice.
It comes as British maritime authorities said a second ferry operated by  P&O was being detained after a safety inspection.
P&O Ferries, which was bought by Dubai-based logistics giant DP World in 2019, sparked outrage when it fired almost 800 UK-based seafarers without any prior notice on March 17 and later replaced them with cheaper agency workers.
P&O's Chief Executive Peter Hebblethwaite previously acknowledged that the company knowingly broke the law by deciding not to consult the unions.
He also said the new crews were being paid an average hourly wage of £5.50 ($7.25), lower than the UK's minimum wage of £8.91 ($11.74) apart from on domestic routes, but said it is allowed under international maritime rules.
Transport Secretary Grant Shapps accused the company of "using loopholes like flagging their ships in Cyprus to avoid and evade British law and not give notice" to authorities as required.
Shapps on Monday wrote to Hebblethwaite, saying the CEO's position had become "untenable," and giving P&O "one further opportunity" to drop the March 31 deadline by which the seafarers would have to respond to their redundancy offers and reinstate the fired workers with "their previous terms, conditions, and wages," or be forced to do so under new legislations.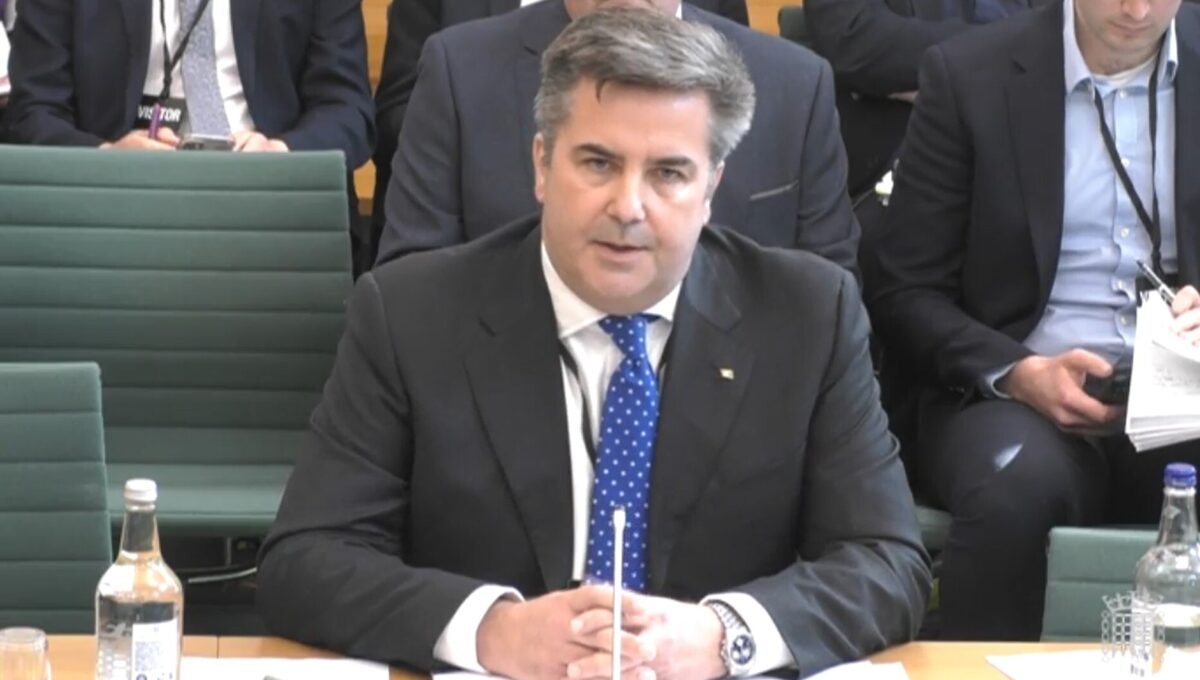 Responding to Shapps's letter on Tuesday, Hebblethwaite rejected the minister's demand of rehiring the workers, saying it "ignores the situation's fundamental and factual realties."
Hebblethwaite said the company's management "had no choice but to make 786 of our colleagues redundant without following due process" because it would otherwise risk collapsing the entire company "with the loss of 3,000 jobs," adding the circumstances "still apply."
He also declined to drop the March 31 deadline, saying more than 765 workers had already "taken steps to accept the settlement offer," which more than 500 of them had "accepted and signed settlement agreements, including 67 officers who have either accepted the offer to work with the new crew provider or are in process."
"These are legally binding agreements, and crew members who have entered them will rightly expect us to comply with their terms. Accordingly, we cannot offer a change to the 13 March deadline for our redundancy offer to seafarers," he said.
Hebblethwaite argued that "even if the national minimum wage were to be applicable," the previous crewing model, which he said was giving crews full pay for working 24 weeks a year, is "unsustainable," and needed to be replaced with a new model under which crews are paid "for the actual time they work (plus holidays)."
The CEO also rejected the call for him to resign, saying he would "continue to do my utmost to ensure that this company has a sustainable business for the future.
The Maritime and Coastguard Agency (MCA), which was tasked with inspection of all P&O vessels after the mass-firing of seafarers, on Monday night said its surveyors were "in the process of detaining The Pride of Kent"—the second P&O vessel it was detaining.
"We are awaiting confirmation of all the detainable items," the agency added.
Shapps confirmed the news on Twitter, adding that the ship was being held following an inspection and that "safety will not be compromised."
The MCA also said another of the firm's vessels, European Causeway, remains under detention in Larne, Northern Ireland.
The European Causeway was impounded on Friday "due to failures on crew familiarisation, vessel documentation, and crew training."
PA media contributed to this report.