More independent voters oppose the impeachment inquiry against President Donald Trump than those who support it, according to a series of recent polls.
Support or opposition for the inquiry is sharply divided along party lines, with most Democrats in support of the effort and most Republicans opposed to it.
Among independents, though, there are higher levels of opposition than support.
While a NPR-PBS-Marist poll released this week showed 48 percent opposition versus 47 percent support, a Politico-Morning Consult poll also released this week showed 47 percent opposition versus 40 percent support. Three other recent polls showed at least 2 percentage points more opposition than support.
The results of the most recent polls contrast with earlier surveys, which showed high support for the inquiry among independents, indicating the Democratic-led inquiry isn't going well.
The previous Politico-Morning Consult poll, taken about a week before the most recent one, showed 45 percent support for the inquiry among independents, versus 32 percent opposition. Reuters-Ipsos polls from about a week apart showed a similar flip, from plus 13 percent support to plus 2 percent opposition.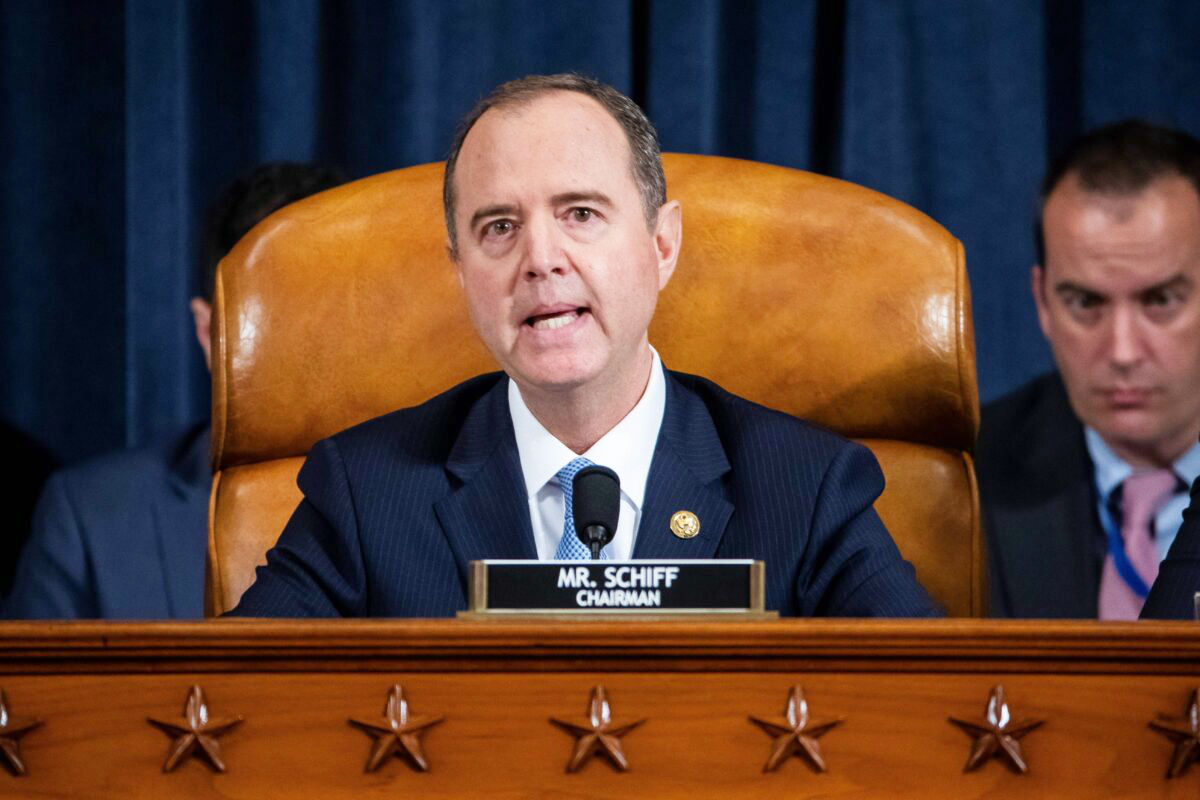 Independents also oppose impeaching Trump and removing him from office, a set of actions that would require a House vote and a conviction in the Republican-held Senate. Across the five most recently released surveys, an average of 46.8 percent of independents said they're against impeachment and removal from office, versus 41.4 percent support.
Surveys indicate at least 82 percent of Republicans oppose impeachment and removal, a series of events that are supported by about the same percentage of Democrats.
Polls also show that people disapprove of the way House Democrats are handling the inquiry into Trump and a number of Americans are tuning out of the open impeachment hearings.
Asked if they approve or disapprove of the way the inquiry is being handled, 46 percent of respondents told Politico and Morning Consult (pdf) that they either somewhat disapprove or strongly disapprove. Another 42 percent said they somewhat approve or strongly approve. About half of independents said they disapprove and another 20 percent said they don't know or don't have an opinion.
More than one-third of independent respondents told Reuters and Ipsos (pdf) in a recent poll that they didn't watch, read, or hear anything about the impeachment hearings. Another 8 percent said they didn't know.
Of those who heard about the hearings, 19 percent watched them, 17 percent watched or listened to news summaries, and 30 percent read or listened to news summaries. About 41 percent said the hearings made them more supportive of impeaching Trump, while 14 percent said it made them less supportive, and 43 percent said the hearings had no impact.
Most respondents told the Economist and YouGov (pdf) in a recent survey, meanwhile, that they find the notion that Trump won't run for reelection in 2020 unlikely. And just 21 percent said they think it's somewhat or very likely that Trump will leave office before the next election, while 42 percent said it's not likely at all, and 22 percent said it's not very likely.
Four witnesses testified in the open impeachment hearings on Nov. 19, with more slated to testify on Nov. 21 and Nov. 22. Democrats say the hearings have helped build an impeachment case against Trump, including a case of bribery, but Republicans—including a number of GOP senators—have expressed skepticism, arguing the witnesses are expressing personal opinions about Trump's foreign policy, which the president is in charge of setting.