Mike Tomlin, the coach of the Pittsburgh Steelers, spoke to the media on Tuesday, Sept. 26, elaborating on the national anthem protests.
"In regards to the anthem, these are divisive times," Tomlin said during the conference, NFL.com reported.
But he added that the players "are not interested in making statements" and won't be "goaded into a demonstration," according to the Pittsburgh Post-Gazette.
Tomlin's comments follow statements made Monday by Steelers offensive tackle Alejandro Villanueva, quarterback Ben Roethlisberger, and other players.
Tomlin then attempted to explain what happened on Sunday. The team stood in the tunnel during the national anthem. Villanueva, a former Army Ranger, was the lone Steeler to appear outside the tunnel, placing his hand on his heart.
Tomlin added, "We decided we were going to sit it out, we weren't going to play politics. They decided to stay in the tunnel and not have a demonstration of any kind."
Three offensive coaches—Todd Haley, James Saxon, and Mike Munchak—were on the field for the anthem.
"When I step into a stadium, I don't play politics," Tomlin said. "I'm there to coach football. I won't be goaded into anything or won't be pressured into anything. I was going to be unmoved by that."
Roethlisberger on Monday issued a statement, saying that he was "unable to sleep" over the anthem move.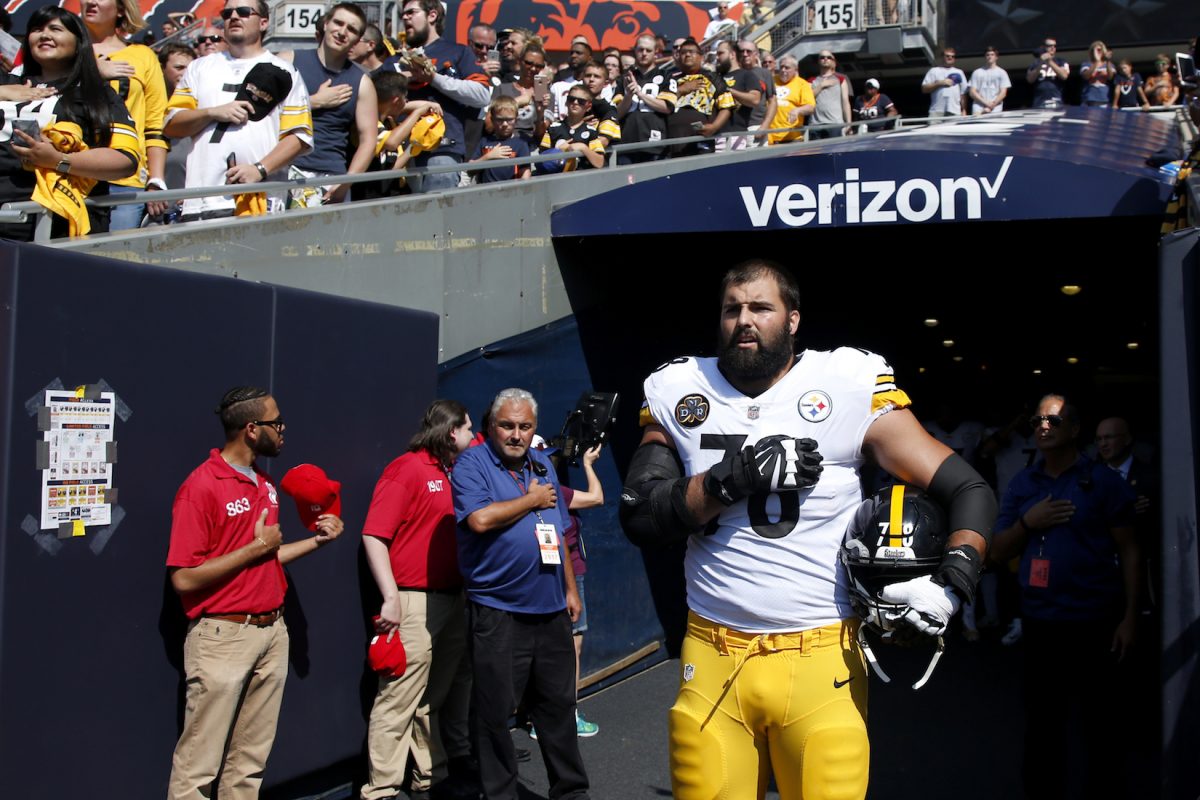 "The idea was to be unified as a team when so much attention is paid to things dividing our country, but I wish we approached it differently. We did not want to appear divided on the sideline with some standing and some kneeling or sitting," Roethlisberger said on the website in a personal statement.
"As a team, it was not a protest of the flag or the Anthem. I personally don't believe the Anthem is ever the time to make any type of protest. For me, and many others on my team and around the league, it is a tribute to those who commit to serve and protect our country, current and past, especially the ones that made the ultimate sacrifice."
In a statement to fans on Tuesday, the Steelers organization wrote that "the intentions of the Steelers players were to stay out of the business of making political statements by not taking the field," adding that it wasn't meant to be a "boycott of the anthem" and that was "never our players' intention."