Singer Pink has had a huge impact upon pop culture and the music industry for years. Her punchy pop music has spoken to generations of music fans, and her heartfelt, uncompromising, and often feminist lyrics have offered support to many troubled teens (and an awesome soundtrack, to boot).
The accomplished singer was nominated but lost her 20th (yes, 20th!) Grammy nomination at the awards ceremony on Sunday, Feb. 10, to Ariana Grande for her album Sweetener.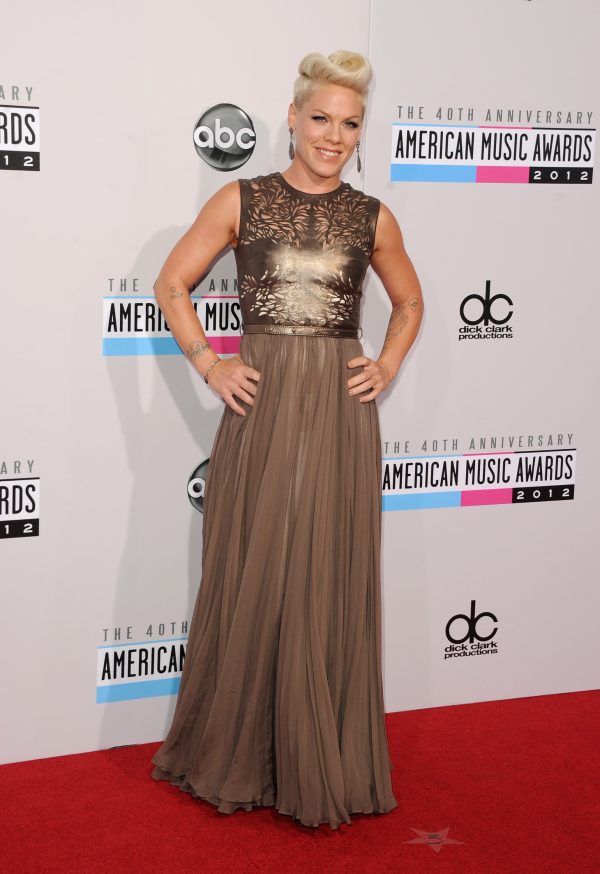 Pink was nominated for "Best Pop Vocal Album" for 2017's Beautiful Trauma. The singer is touring with the album in venues across the world in 2019.
But we don't think the singer will be too heartbroken, especially since her kids came up with an ingenious commiseration prize.
Pink and her husband, off-road truck racer Carey Hart, have two children together, Jameson and Willow. The children, determined to honor their mom's amazing, ongoing achievements in the music industry, crafted a handmade Grammy award out of aluminum foil.
The rather impressive replica had been shaped into the iconic Grammy award shape, with the singer's name and album title carefully scripted in marker pen on the front. "Best Pop Vocal Album, 2019 Grammy Awards," it read, underneath.
Pink is one lucky lady: her kids certainly know whose mom is the best!
The grateful singer took to Instagram to share the adorable photo, and to thank her industrious little ones: "Thanks kids," she wrote. "My favorite kind of award."
It's safe to say that her kids aren't the only ones appreciating Pink's consistent contribution to incredible pop music. Mere days before the Grammy awards, Pink was honored with a Hollywood Walk of Fame star on the famous sidewalks of Hollywood Boulevard.
"This is surreal," the singer said, as she addressed an adoring crowd at the dedication of her star. "It has been a trip lately thinking back over the course of this career I've somehow managed to have."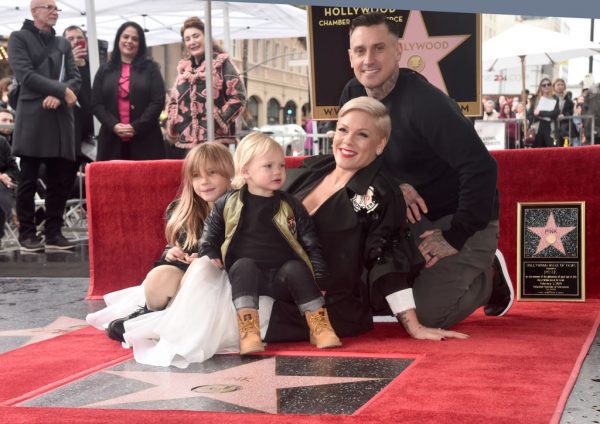 Pink has won numerous high-status awards for her music over the years, including Grammys in 2002, 2004, and 2011. She has been so busy working hard, producing music, and responding to a very well-deserved stream of accolades that losing the Grammy on Feb. 10 didn't hurt one bit.
"I think it's kind of rad that I just lost my 20th Grammy nomination," she joked, sharing her thoughts on Twitter. "I'm always honored to be included. Congrats to all the nominees!"
I think it's kind of rad that I just lost my 20th Grammy nomination. I'm always honored to be included. Now to get this sick baby in the bathtub. Congrats to all the nominees! Have fun tonight.

— P!nk (@Pink) February 11, 2019
"Now to get this sick baby in the bathtub," the singer, and busy mother, continued. To add to her already impressive résumé, Pink is a hands-on mom whose growing family has become her main love and focus in recent years.
Motherhood trumps a 4th Grammy win, we're sure!