Photographs showed the size of the crowds in Washington for President Donald Trump's July 4 celebration.
Trump gave a speech at the Lincoln Memorial in the evening and large crowds showed up to hear him, see military flyovers, and take in the fireworks show, despite hours of heavy rain.
Pictures showed the crowd lined up around the memorial and down both sides of the reflecting pool toward the Washington Monument.
A great crowd of tremendous Patriots this evening, all the way back to the Washington Monument! #SaluteToAmerica???????? pic.twitter.com/nJghdfqIhX

— Donald J. Trump (@realDonaldTrump) July 5, 2019
It really bothers me how some seek to diminish the numbers of people attending this event (see tweet replies earlier in the thread). Aside from this green open area directly behind the riser, both sides of the mall were chock-full of people. #SaluteToAmerica #IndependenceDay pic.twitter.com/mZFQK9oZlV

— Jan Jekielek (@JanJekielek) July 5, 2019
Trump noted the crowd, writing on Twitter: "A great crowd of tremendous Patriots this evening, all the way back to the Washington Monument!"
Some people accused Trump of sharing a photoshopped picture, but similar photos were posted by the Getty Images photographers.
Official estimates of the crowd at "Salute to America" were not available as of Friday morning.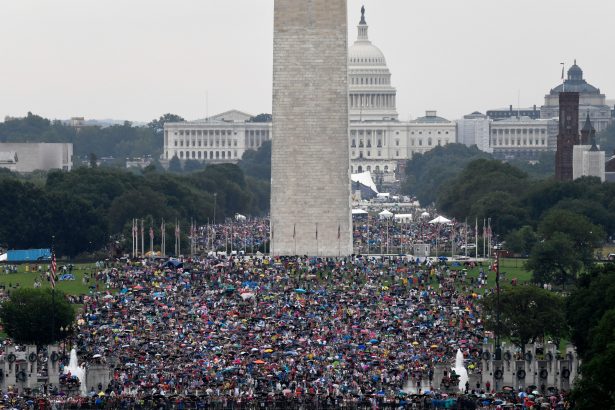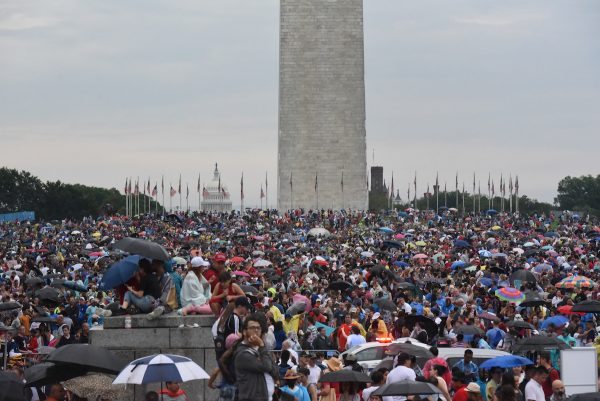 Fox 10, which broadcast a video of the crowd, said that thousands attended the event. Getty captioned pictures of the event with the estimate that thousands of people were there.
A clip from a C-Span live stream showed people packed into the area.
The Pentagon said in a statement on July 3 that the White House gave 5,000 tickets to the Department of Defense.
"The president extended an invitation to Department of Defense leadership to celebrate alongside service members and their families this Fourth of July at the Salute to America event," the Pentagon said.
Acting Defense Secretary Mark Esper, Chairman of the Joint Chiefs of Staff Gen. Joseph Dunford, Navy Secretary Richard Spencer, U.S. Coast Guard Commandant Adm. Karl Schultz, and acting Air Force Secretary Matthew Donovan were among the military officials expected to attend the event.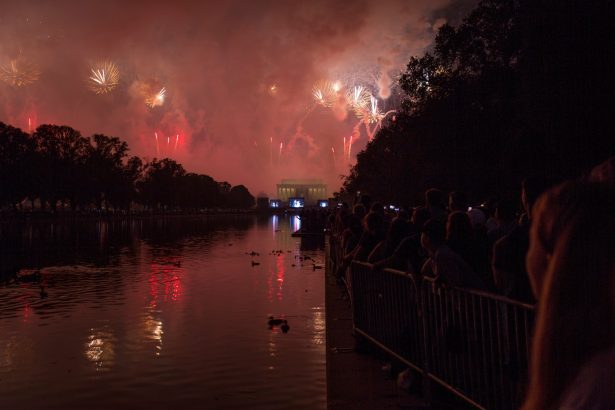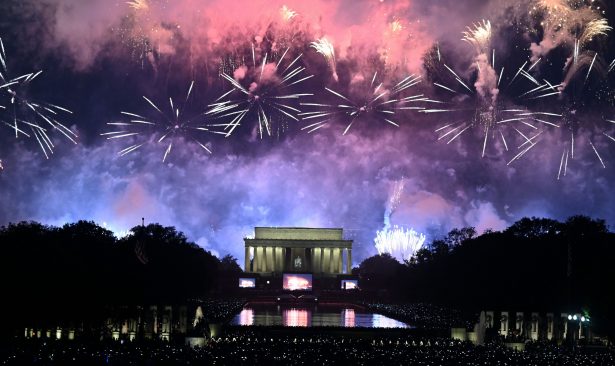 Esper and Dunford were called up to the stage by Trump and stood near him for a while.
Most of the crowd stuck around for the fireworks, which were donated by Phantom Fireworks and Fireworks by Grucci.
The donation was said to be valued around $750,000.
From NTD News