Photos Auctioned From Last Marilyn Monroe Shoot: Playfulness or Depression Displayed?
September 10, 2013 2:48 pm Last Updated: September 10, 2013 2:48 pm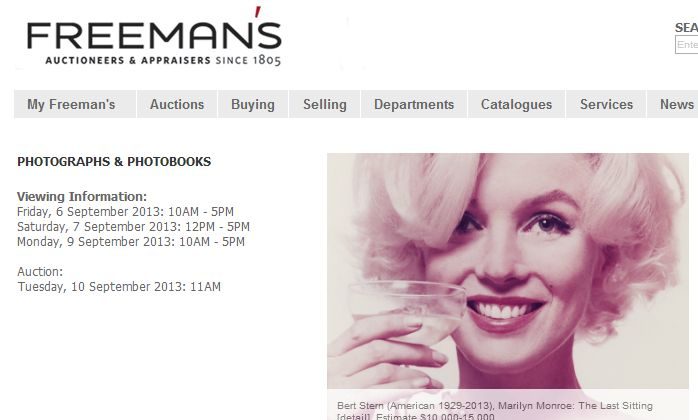 Bert Stern's portfolio, "Marilyn Monroe: The Last Sitting," is being auctioned by Freeman's Tuesday, expected to fetch $10,000 to $15,000.
The photos were taken just six weeks before her suicide, during a three-day shoot at the Hotel Bel-Air in Los Angeles in June 1962.
The shoot was commissioned by Vogue Magazine. The portfolio consists, however, of photos taken in the first day of the shoot, when Stern and Monroe were alone, before the rest of the staff arrived.
Freeman's describes the photos as "hazy and dreamlike, created through the use of white paper backgrounds and diffused, natural light."
Stern has said of the photos: "She was beautiful and untouched. It was as though she were just beginning."
Stern died this year at the age of 83. The ten photos auctioned Tuesday were printed from his negatives.
Some have said the photos reflect Monroe's discontent. Aimee Pflieger, head of Freeman's photography division said this view is likely people imposing an idea of Monroe's state of mind on the photos, knowing she committed suicide shortly thereafter.
"We project our own thoughts onto them when we look at them," she said. "To me, they're soft, beautiful, clutter-free images just filled with light … they give you a real sense of her personality and playfulness."
The Associated Press contributed to this report.