Peter Tork, the bassist, singer, and self-described "dummy" of The Monkees, died on Feb. 21, 2019, at the age of 77. The announcement of his passing did not include the cause of death; however, Tork had experienced an on-off battle with a rare tongue cancer, adenoid cystic carcinoma, since an original diagnosis in 2009.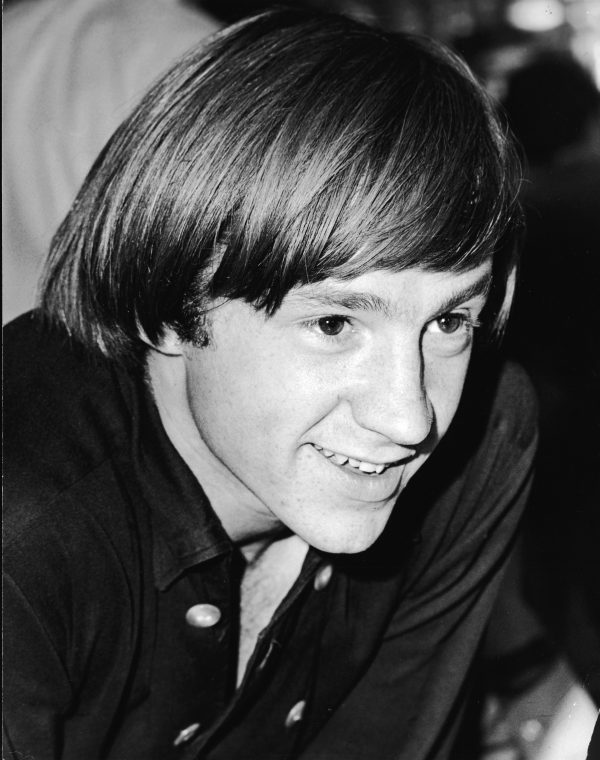 Tork was born "Peter Halsten Thorkelson" in Washington, D.C. in 1942. His parents, a homemaker and an officer in the military, were fervent collectors of folk music and even bought their young son his first guitar and banjo. As a teen, Tork frequently performed solo at coffee shops and casual folk music venues.
"The Monkees" premiered on NBC in 1966, a manufactured rock-and-roll sitcom devised by Bob Rafelson and Bert Schneider featuring a quartet of messy-haired heartthrobs. Tork played the "funny guy" and was the oldest member of the group, although he revealed to the New York Times that "the emotional age of all of us is 13." The band was notoriously mischievous.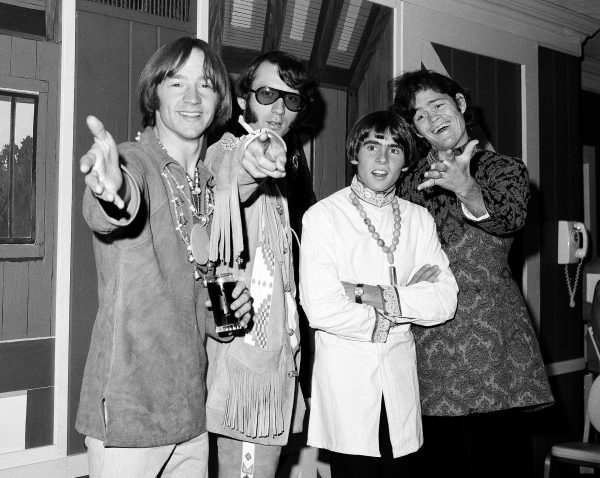 Funnily enough, the young musician's role on the TV show was contingent: Stephen Stills had originally auditioned for the series, but the show's producers rejected him because of his unphotogenic hair and teeth. Stills was asked if he knew anybody else with an "open, Nordic look," and Stills recommended Tork.
Reluctant at first, Tork eventually approached the producers: his dimpled cheeks and goofy charm won them over.
Off screen, Tork was a true child of the 60s, sporting fringed moccasins, beaded necklaces, and regaling spiritual aphorisms at folk music festivals. "Pop music is aspirin and the blues are vitamins," he once quoted, with trademark dry wit. He was also, by now, a versatile musician, playing keyboard and bass guitar for The Monkees. He could also hold a tune, and all four members of the band contributed lead vocals in rotation.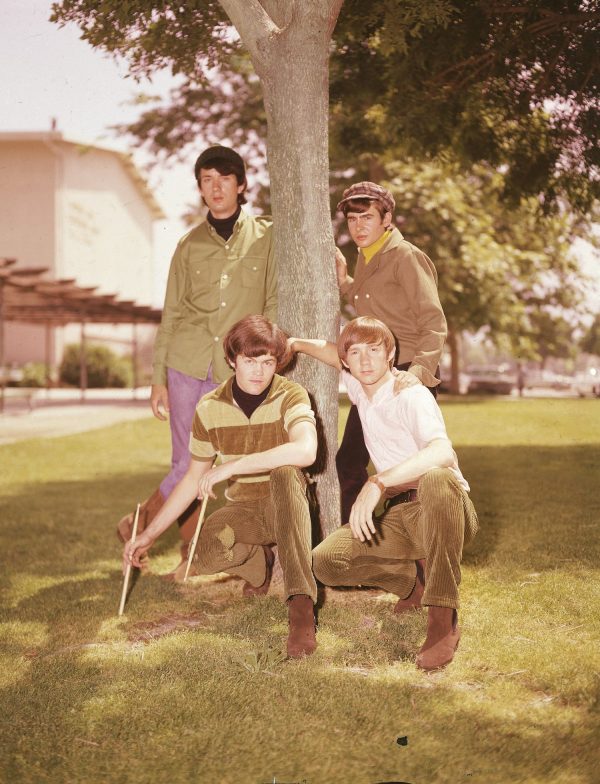 Singer-songwriter Michael Nesmith and former child actors Micky Dolenz and Davy Jones made up the rest of the band. The TV series "The Monkees" won an Emmy Award for outstanding comedy but was canceled in 1968. The band fought for the right to oversee their ongoing musical output: they continued to record music until 1971, when they briefly broke up.
According to The Washington Post, the Monkees sold 35 million albums in 1967, "twice as many as the Beatles and Rolling Stones combined." Hit singles included "Daydream Believer," "I'm a Believer," and "Last Train to Clarksville."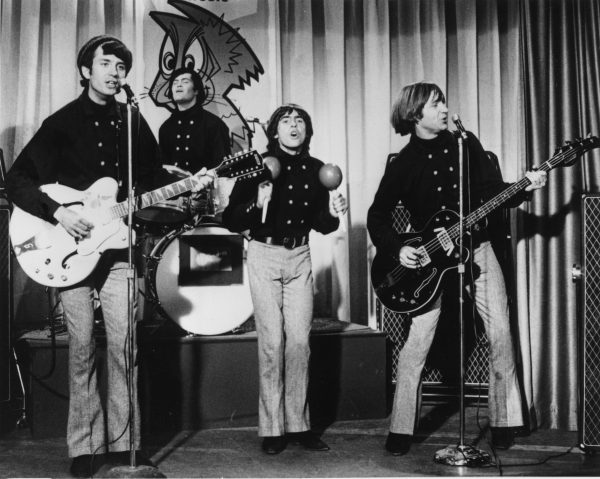 During their stint on TV, The Monkees' instruments were usually unplugged and their songs were mostly performed by session musicians. But Tork and his bandmates, all proficient musicians themselves, seized control of the recording process after 1967 album "More of the Monkees" was released. The Monkees had become a rock and roll band in their own right.
The band played to sold-out stadium crowds and even once opened for Jimi Hendrix. But tensions within the band began to arise, and Tork left the group after another underwhelming experience in front of the cameras: a tongue-in-cheek musical adventure film, "Head," in 1968. Tork had had enough.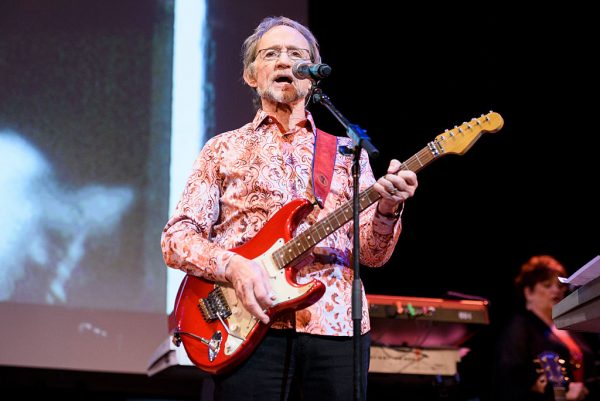 However, the musician struggled to carve out a solo career throughout much of the 1970s. He briefly worked as a high school teacher and a "singing waiter" as his previous earnings diminished. The floundering musician also struggled with alcohol addiction, but in a tremendous testament to his willpower, he successfully quit alcohol for good in the early 1980s.
It was excellent timing: television re-runs and album re-releases sparked new interest in The Monkees, and Tork decided he was willing to give the band another shot. Tork also released a solo album in 1994, "Stranger Things Have Happened," to widespread critical acclaim.
Although Micky & Davy were the face of the Monkees we all knew that Peter Tork was one hell of a musician.
Talented & Brave.
Onto the Light,
Andy pic.twitter.com/vbVtuTZAVb

— Andy Kim (@AndyKimMusic) February 21, 2019
While The Monkees suffered frequent tensions and numerous battles for musical autonomy, their record sales speak for themselves. And Tork insisted that they were better together. "I refute any claims that any four guys could've done what we did," the musician told Guitar World in 2013. "There was a magic to that collection."
"Peter was extremely appreciative of you, his Torkees," reads the Facebook announcement of Tork's passing. "One of his deepest joys was to be out in front of you, playing his music, and seeing you enjoy what he had to share."
Peter Tork is remembered by his loving family: his wife, Pamela Grapes, and three children.
.@TorkTweet has passed peacefully at the age of 77. We'll be remembering him throughout the day. Share your favorite memories of Peter below. pic.twitter.com/Je57hhlXUx

— The Monkees (@TheMonkees) February 21, 2019
Rest in peace, Peter. Be sure to share this tribute to a much-loved funnyman and extremely talented musician with your friends and loved ones.