The former NYPD officer, Peter Liang, convicted for the 2014 fatal shooting of Akai Gurley in a dark public housing project, will not go to jail.
In February, Liang was convicted of manslaughter and faced up to 15 years behind bars; marking the first conviction of an on-duty NYPD police officer since 2005.
On April 19, Supreme Court Justice Danny Chun reduced the charge to criminally negligent homicide, and sentenced Liang to 800 hours of community service and 5 years of probation.
The Brooklyn District Attorney Kenneth Thompson previously recommended Liang not serve prison time based on the circumstances of the shooting and his record.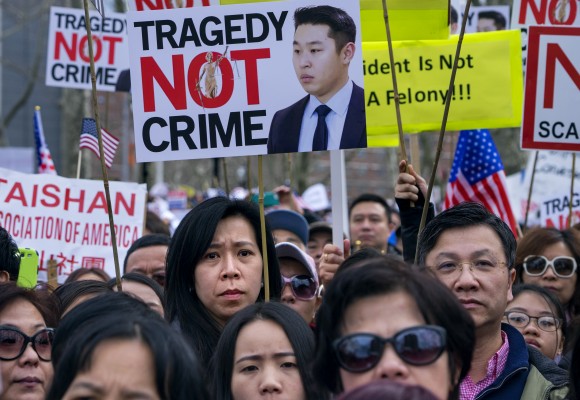 Liang, a 28-year-old rookie, was patrolling a darkened public housing complex when he was startled upon opening a stairwell door, discharging his weapon. The bullet bounced off a wall and struck unarmed Gurley, who was also 28.
Prosecutors in the case have decided to appeal the judge's sentencing.
The Associated Press contributed to this report.