Work hours, finances, allergies, or restricted living situations are common issues that prevent people who would like to adopt animals from doing so, but there are many ways to work around them and interact with animals in Orange County, California.
A survey of 2,000 pet owners in the United States conducted in 2021 by The Human Animal Bond Research Institute reported the personal health of 76 percent of pet owners and the mental health of 87 percent of owners improved from owning a pet.
Here The Epoch Times lists great places to go for some "pet therapy" in the county.
Hug and Groom
Free Rein Foundation hosts a horse meet and greet every month at Huntington Central Park Equestrian Center from 11 a.m. to 1 p.m. Families can come pat and hug eight rescue and therapy horses and one white mule. Tickets are $20 for adults, $18 for kids three and older, and free for kids under two. All proceeds go to caring for and feeding the horses. Snacks and water are available for free. The next events are July 3 and August 7. Tickets are limited and can be purchased on Eventbrite.com. Huntington Central Park Equestrian Center, 6956 Ellis Avenue, Huntington Beach. More Information.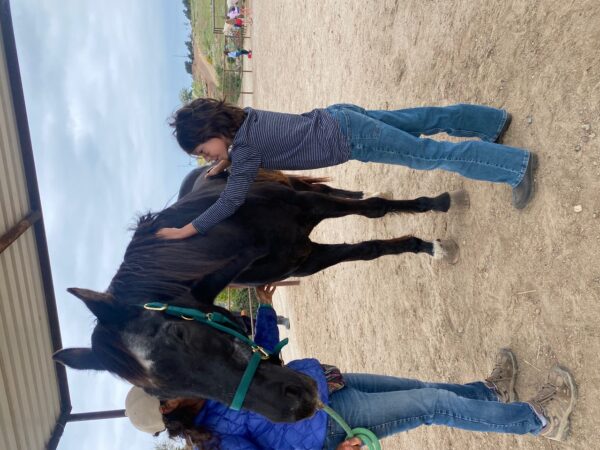 Justine Makoff, the chief financial officer for the foundation, told The Epoch Times that the program was "incredibly therapeutic" for people to have a powerful connection with the horses.
Cat Nap Hangout
Alfie's Kitten Rescue runs a homey atmosphere in Huntington Beach since 2015 for guests and rescue cats to spend quality time together. According to its website, visiting the hangout is the best avenue to "simply get away from chaos and hang out with some kittens and cats." Guests can stay however long they want, sometimes with around 50 cats to play with.
They are open from 12 p.m. to 6 p.m. Friday through Tuesday for walk-ins and online reservations made 24 hours ahead of time. It's $20 for adults, $10 for veterans, seniors over 65, and kids under 10. 6042 Warner Avenue, Huntington Beach. More Information.
Orange County Animal Services
According to its website, Orange County Animal Services is a "progressive animal-welfare focused organization" advocating for the protection of both citizens and animals. As the only open-admission shelter in the county, they do not turn away any animals regardless of health or temperament. Volunteers can play a role in these animals' lives by showing them to adopters, bathing shelter pets, assisting clinic and kennel staff, and promoting the organization through various means. 1630 Victory Road, Tustin. More Information.
Orange County Humane Society
The Orange County Humane Society takes care of unwanted, abused, neglected animals in need of nurturing and a new home. The organization offers volunteer hours between 10 a.m. and 3 p.m. every day for people to cuddle cats and walk dogs. For those that want to get involved beyond personal care of the animals, they can help at charity events and in fundraising programs. Applicants need to go through an orientation process after calling or stopping by to apply. 21632 Newland Street, Huntington Beach. More Information.
German Shepherd Rescue of Orange County
The volunteer-driven nonprofit rescues around 300 to 400 dogs each year through the service of volunteer workers. Volunteers walk the dogs, give them rides to the vet, help rescue German Shepherds from other shelters, participate in fundraising events, help in the wellness center with therapy for dogs, and do other marketing jobs. Some one-time volunteer opportunities are available, and active volunteer applications are open online at least twice a month. 120 Tustin Avenue Suite C-1111, Newport Beach. More Information.
"It's very satisfying" for volunteers that support the German Shepherd Rescue of Orange County," Board member Scott MacIntyre of the Association of German Shepherd Rescuers, Inc. told The Epoch Times. "There's no question that working with rescue dogs gives [volunteers] emotional purpose."
Orange County Zoo
The Orange County Zoo is a great place for volunteers to break out of the sphere of average pets and interact with exotic animals. Volunteers normally help prepare diets for animals, clean their habitats, provide guided tours to guests, and conduct zoo projects. Available positions include animal keeper volunteers, zoo educators, and petting zoo volunteers. Applications and job descriptions are available online. 1 Irvine Park Road, Orange. More Information.