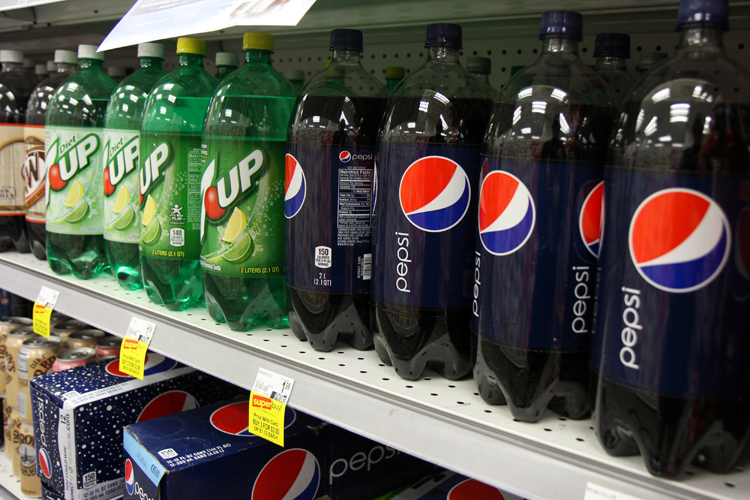 NEW YORK—PepsiCo Inc., the world's biggest snack maker, said on Thursday that it plans to boost its growth by spending more on marketing and promotions and cutting around 3 percent of its workforce.
Facing a challenging economic environment, the Purchase, N.Y.-based company announced plans to cut 8,700 workers in an effort to save around $1.5 billion by 2014, PepsiCo Chief Executive Indra Nooyi said Thursday.
Nooyi said in a statement, "2012 will be a transition year, in which we will be taking the appropriate steps to build a stronger, more successful company going forward."
To realize the cost savings, the company will implement a three-year program in addition to job cuts, which aims to smooth operations across businesses and focus on best practices sharing globally. "We've had to make some tough decisions," said CFO Hugh Johnston.
PepsiCo makes Pepsi soft drinks, Frito-Lay snacks, and Quaker Oats. The company has been faced with higher commodity costs such as sugar, grain, and other inputs, in addition to consumer tastes shifting toward healthier and more sustainable snacks and drinks.
The announcement was made after the company reported fourth-quarter earnings, which came in at a profit of $1.42 billion—slightly higher than the previous year. Topline sales were $20.2 billion for the quarter.
Chief rival Coca-Cola Co. also announced its own cost-cutting program earlier in the week, although no job cuts were announced. Coca-Cola is a bigger player in the soft drinks market and has a more global presence than PepsiCo.
Marketing Boost
At the same time, PepsiCo is looking to pour more funds into marketing, intending to spend $500 million to $600 million to increase advertisements and marketing.
Most of the focus for that effort will be in North America, "the benefits from which will be increasingly seen in the second half of 2012 and into 2013," the company said.
"Running a large company is like doing a car race. Occasionally, you have to stop and refuel yourself in the pit stop, and that is what we're doing in 2012," said Nooyi in an interview on Bloomberg TV this week.
PepsiCo did well in captivating audiences of the Super Bowl game last weekend, with ads for its Doritos brand chips. The Doritos ad titled Sling Baby was voted as No. 1 in a USA Today/Facebook Super Bowl Ad Meter poll earlier this week.
The company is planning additional international expansion. NourishCo Beverages Ltd. of India is a joint venture between PepsiCo and local partner Tata Global Beverages Ltd., which will begin selling Tata Water Plus in Southern India. Tata also recently partnered with U.S. coffee giant Starbucks to open coffee shops in India.
The Tata Water Plus beverage seeks to capture a growing market in India, especially among urban youths, for soft drinks. According to Euromonitor International, the Indian soft drink market is expected to double in growth from 2010 to 2015.