A leaked document revealed that some Chinese politicians, billionaires, and criminals obtained Cypriot passports by investing over $2 million in the country.
In fact, Chinese people from different social classes are trying to flee China. Besides immigration through family or work visas, wealthy Chinese have invested their money abroad, while ordinary Chinese or those with less financial resources take the illegal route.
The U.S. Migration Policy Institute reported on Jan.15 that 2.5 million mainland Chinese immigrated to the United States legally in 2018.
Meanwhile, more and more mainland Chinese immigrated to Canada, Japan, Australia, South Korea, Singapore, European countries, and many developing countries, according to the United Nations Population Division.
"In fact, both rich and poor mainland Chinese are trying to immigrate overseas legally and illegally in recent years, based on the information I received from China," U.S. based commentator Tang Jingyuan told The Epoch Times in a recent interview. "Mainland Chinese share the same fears."
Tang explained that the Chinese regime's social credit system and tight restrictions on internet speech have made life in China increasingly stifling. "We can see that Chinese people don't even have basic human rights."
The Chinese regime installed a gigantic surveillance system that employs facial recognition and other technology to assign each person a social credit. With a low score, a person can be punished with restrictions on public transportation or where their children can go to school.
At the same time, the Chinese economy is in bad shape, which was acknowledged by Chinese leader Xi Jinping and Premier Li Keqiang.
"We witnessed that the Chinese regime used the name of reform or developing a new region as an excuse to take away rich and middle-class people's houses, factories, and so on. People feel that their property might be taken away by the regime overnight," Tang added.
In the past few months, the Beijing municipal government moved homeowners away from the property they bought over ten years ago, and the Shanxi provincial government confiscated shops and stores from owners and claimed that the land belonged to the government.
"Feeling threatened by the government and the state of the economy, many Chinese people choose to leave [China]," Tang concluded.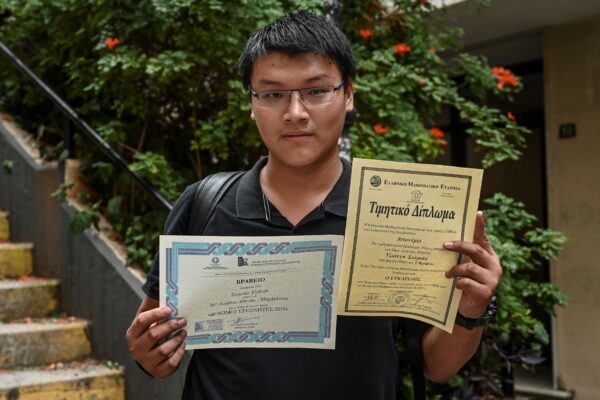 Golden Visa/Passport
Since 2010, more and more European countries have launched "Golden Visa" programs, which grant residence permits to non-European Union residents if they invest a certain amount of money in the country.
Chinese nationals are one of the biggest groups that participate in these visa programs.
For example, Portugal first launched its "Golden Residence Permit" in October 2012 and is the most popular program in Europe, according to Portugal's Golden Visa website. Through the program, a family can gain a residency permit, including their dependent children, after investing 500,000 euros ($591,900) or 350,000 euros ($414,330) in real estate in Portugal. The golden visa can be renewed every two years based on certain residency requirements.
The applicant can apply for a permanent resident permit or passport after holding the residency permit for five years.
In September, Portuguese Foreigners and Borders Service (SEF—Serviço de Estrangeiros e Fronteiras) released the latest statistics about its Golden Visa program, which showed that 9,015 people obtained Portuguese permanent residency permits via investments from Oct. 2012 to July 2020.
Among them, 4,652 or 51.6 percent are from China, followed by 956 from Brazil, 433 from Turkey, 370 from South Africa, and 340 from Russia.
Cyprus has an attractive immigration policy for non-EU residents. It offers citizenship, which has a different investment scheme from a residency permit.
To obtain a Cypriot passport, an applicant needs to invest two million euros ($2.37 million) in real estate and make a donation of 100,000 euros ($117,000) to the government's Research and Development fund, plus 100,000 euros to the Land Development Organization, according to the policy.
To get Cyprus permanent residency permits for the whole family (includes parents of both the main applicant and spouse plus dependent children up to the age of 25), the applicant needs to invest 300,000 euros ($352,000) in real estate property.
Cyprus is an EU country. Its citizens can work and live in any of the EU countries and its permanent residents can travel across the Schengen Area without a visa.
To make cross-border travel easier, 26 European countries have joined the Schengen Agreement that was first signed on June 14, 1985. Member countries abolished their national borders and allowed their citizens to travel freely without having to obtain visas.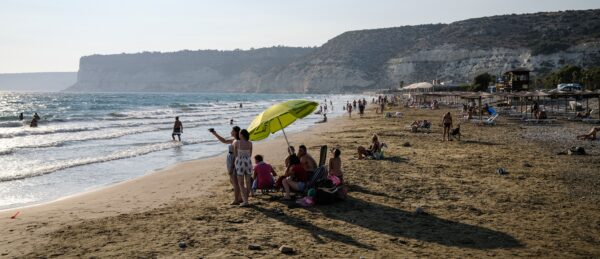 Cyprus Papers
The Qatar-headquartered news outlet Al Jazeera reported on Aug. 26 that it had obtained Cypriot passport application data from leaked documents called the "Cyprus Papers."
Al Jazeera reported that more than 500 Chinese nationals and 350 Arabs obtained Cypriot citizenship via its Golden Passport program, according to the documents. However, some of the applicants have criminal records.
Among the 500 Chinese, Li Jiadong was charged with laundering over $100 million in cryptocurrency in the United States on March 2. The U.S. Treasury Department also imposed sanctions on him.
Li, 33, is a native of Liaoning Province. According to the Justice Department, North Korean hackers gained access to a virtual currency exchange in 2018 and stole nearly $250 million worth of virtual currency before laundering the cryptocurrency through several transactions.
Li and another Chinese national, Tian Yinyin, laundered the cryptocurrency between December 2017 and April 2019. They also did business in the United States but failed to register with the Treasury Department, as required by law, U.S. prosecutors alleged.
Li obtained Cypriot citizenship in 2018 by investing in the local real estate market.
Chinese elite with criminal records were also approved for Cyprus passports.
60-year-old Zhang Keqiang is a former member of China's rubber-stamp legislature and a billionaire from Guangzhou city of southern China's Guangdong Province. He and his wife obtained Cypriot passports in 2018.
Zhang was arrested in January 2011 in China, on suspicion of fraudulently acquiring a state-run mining company. He was sentenced to four years in prison. He lost his legislature delegate status in 2011.
The Chinese regime doesn't allow dual citizenship, and also requires that delegates, senior officials, and key leaders of state-run companies be a Chinese passport holder. However, according to the Cyprus Papers, several current Chinese delegates and state-run company presidents have Cypriot citizenship.
Al Jazeera listed some Chinese politicians, including Chengdu city's rubber-stamp legislature delegate Lu Wenbin, current member of the Huangpi district (located in Wuhan city) political consultative body Chen Anlin, current member of Binzhou city political consultative body Zhao Zhenpeng, and vice president of Zhejiang Province-based Zheshang Economic Development Center Fu Zhengjun.
Real estate company Country Garden Holdings' majority shareholder and co-chair Yang Huiyan and her husband, Chen Chong, were also on the list.
Yang was listed as the wealthiest Chinese by Forbes magazine in 2007. In 2020, Forbes listed Yang as the fifth wealthiest Chinese with a $20.3 billion net worth. Chen is a current member of the Guangdong provincial political consultative body.
Granting an EU passport to individuals with criminal records or who are hiding from authorities is a violation of EU regulations.
A spokesperson for the European Commission responded to The Epoch Times by email on Aug. 31, saying that each EU state must follow the Union's laws, and "the commission has frequently raised its concerns about investor citizenship schemes and certain inherent risks, in particular in regards to security, money laundering, tax evasion, and corruption."
The spokesperson said the commission had raised concerns directly with Cypriot authorities following the leaked documents, because "such schemes have implications for the Union as a whole." The Cypriot government had announced that it would review all previous applications.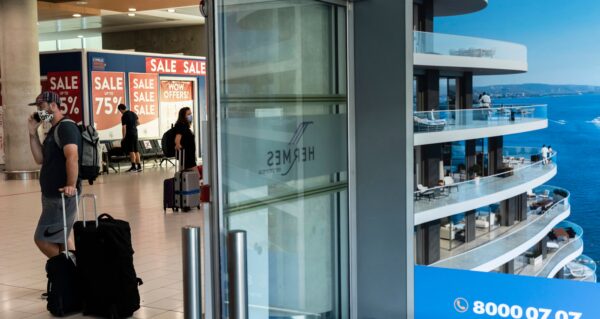 Ordinary Chinese
Ordinary Chinese are also trying to immigrate to western countries. In recent months, a new channel has become popular.
Ms. Sun and her 11-year-old son fled China and are now settled in a small southeastern European country. They are from Guangdong, one of the most developed regions in China.
"The Chinese economy is very bad. Even young people are unemployed," Sun told Radio Free Asia (RFA) by phone in August. "[The Chinese regime] is harvesting the wealth of the people [without a proper reason]."
Sun then gave an example: "One of my friends is a rich businessman in Foshan city. He has three factories. Two were frozen [taken away] by authorities. Even the wealth he transferred to Hong Kong was taken away."
"I don't plan to go back [to China]. I'm planning my future here," Sun added. "My rich friends also plan to escape."
China has a free visa agreement with several small countries in the Balkans, such as Serbia, Bosnia and Herzegovina, and Albania during the tourist season.
Knowing this policy, Sun left China on June 30 by plane. At the airport, she and her son were investigated by Chinese customs. They lied and said they would visit the Balkans as tourists.
"More than ten Chinese arrived in this city before us [in June]. As I know, a big number of Chinese will arrive soon," Sun told RFA. "Our final destination is Western European countries."
Sun didn't say how she planned to enter the European Union from this small non-EU country. She said living expenses here are relatively low, but she still wants to live in the EU.
"Rich Chinese are immigrating to member states of the Five Eyes [Australia, Canada, New Zealand, UK, and the United States]. Middle-class Chinese are trying to live in Europe's Schengen Area. Less rich Chinese like me are escaping China as well," Sun concluded.
Like Sun, many middle- and lower-class Chinese left China but they don't have a legal status overseas.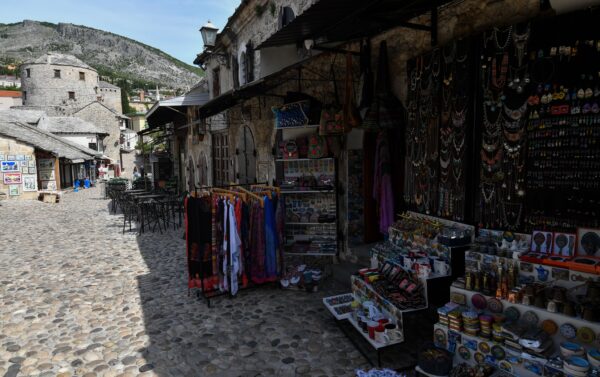 Smuggling
Arnold Song (alias) is a cook at a restaurant in Paris. He was smuggled into France from his hometown in Gongzhuling in northeastern China's Jilin Province in 2018. The smuggling fees cost him about 180,000 yuan ($26,200). His reason for leaving China was to earn more money for his elderly parents and young daughter.
Song, a single father, told The Epoch Times by phone on Aug. 29 that the smuggling trip was full of hardships.
The trip started in Shenzhen city, Guangdong, which borders Hong Kong. The smuggler arranged for Song and more than ten Chinese to go to the Hong Kong airport by bus, after helping them obtain a Hong Kong travel permit for mainlanders.
At the Hong Kong airport, the smuggler gave each of them a Japanese passport. Song said the passport given to him had his photo with a Japanese name on it. Hours later, they took a flight to Kiev, Ukraine.
At the Kiev airport, a man picked up Song and the other travelers and collected their Japanese passports. Seven or eight hours later, they were driven to a house located in a forest.
"The driver was Chinese. He asked all of us to sit inside the back of a truck. We were only allowed to get off the truck once during the long trip. It was hard to breathe because there were over ten people inside and it was a bumpy ride," Song said.
The real ordeals came later.
Song said the house was about an hour's drive to the Polish border, and there were no other buildings around. When they arrived, there were eight or nine Chinese inside the house. They told Song that they had been waiting there for half a month.
The following days were very dull. "No fresh food, no hot water, no bed, no internet connection, nothing to read or watch. … The driver sent some dried bread every three or four days. I had lived there for a month," Song said.
Finally, Song and another four men were picked up by a stranger, a Chinese, who accompanied them to cross the border by walking through the forest.
"We spent about one week inside the forest … I don't want to mention the details. It's too hard," Song said. "In Poland, another driver picked us up and sent us to Slovakia. Then another driver sent us to Hungary."
Song said the smuggler had promised to send him to Holland, but left him in Budapest after he received all the payment. Then, Song hired a Chinese man to drive him to Paris.
Within the Schengen Area, border officers still check passengers' passports and visas if they take a bus or train. But officers don't check the ID of a driver in a private car.
Song said that if things were easier in China, he would not have escaped.
"I will definitely go back if the Chinese regime can take care of the young and elderly," Song said.