WASHINGTON—The Pentagon is sending 3,750 additional troops to the southwest border with Mexico for three months to support border agents, the Department of Defense said on Feb. 3.
The deployment will raise the total number of active-duty forces supporting Customs and Border Protection agents there to about 4,350, it said.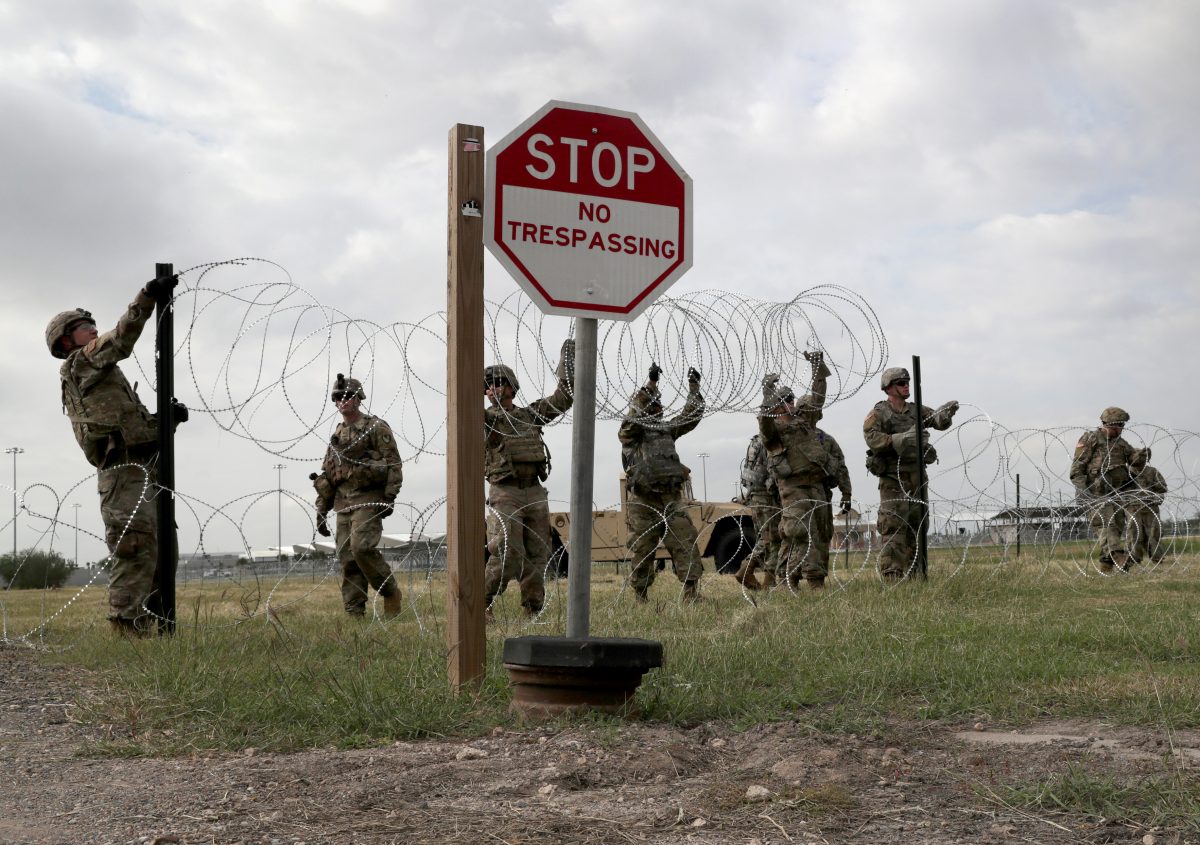 The Pentagon disclosed the official figure days after a Democratic lawmaker said about 3,500 extra troops would be deployed.
The Pentagon says the military will operate mobile surveillance cameras in Arizona, California, New Mexico, and Texas, a mission scheduled to run through Sept. 30. Some of the additional troops will also string up 150 more miles of concertina wire.
President Donald Trump, who has called the situation at the border as a humanitarian crisis, is expected to talk about immigration and his proposal for a wall along the border with Mexico during the annual State of the Union address on Tuesday.
President Donald Trump on Feb. 1 said there is a "good chance" that he will have to declare a national emergency to secure funds for a border wall.
Asked if he will definitely declare a national emergency, the president said, "I think there's a good chance we'll have to do that."
"I don't want to say," he added. "You'll hear the State of the Union and let's see what happens."
Trump reached a deal with Democrats on Jan. 25 to reopen the government for three weeks so that lawmakers can negotiate a deal that includes funds for a border wall—the president's landmark campaign promise.
With Caravans marching through Mexico and toward our Country, Republicans must be prepared to do whatever is necessary for STRONG Border Security. Dems do nothing. If there is no Wall, there is no Security. Human Trafficking, Drugs and Criminals of all dimensions – KEEP OUT!

— Donald J. Trump (@realDonaldTrump) February 3, 2019
On Jan. 31, House Speaker Nancy Pelosi (D-Calif.) said that Democrats will not include any money for a border wall in their proposed legislation.
The president and Democrats are at an impasse over Trump's request for $5.7 billion in funds for border wall construction. The wall is part of a larger border security package requested by experts at the Department of Homeland Security.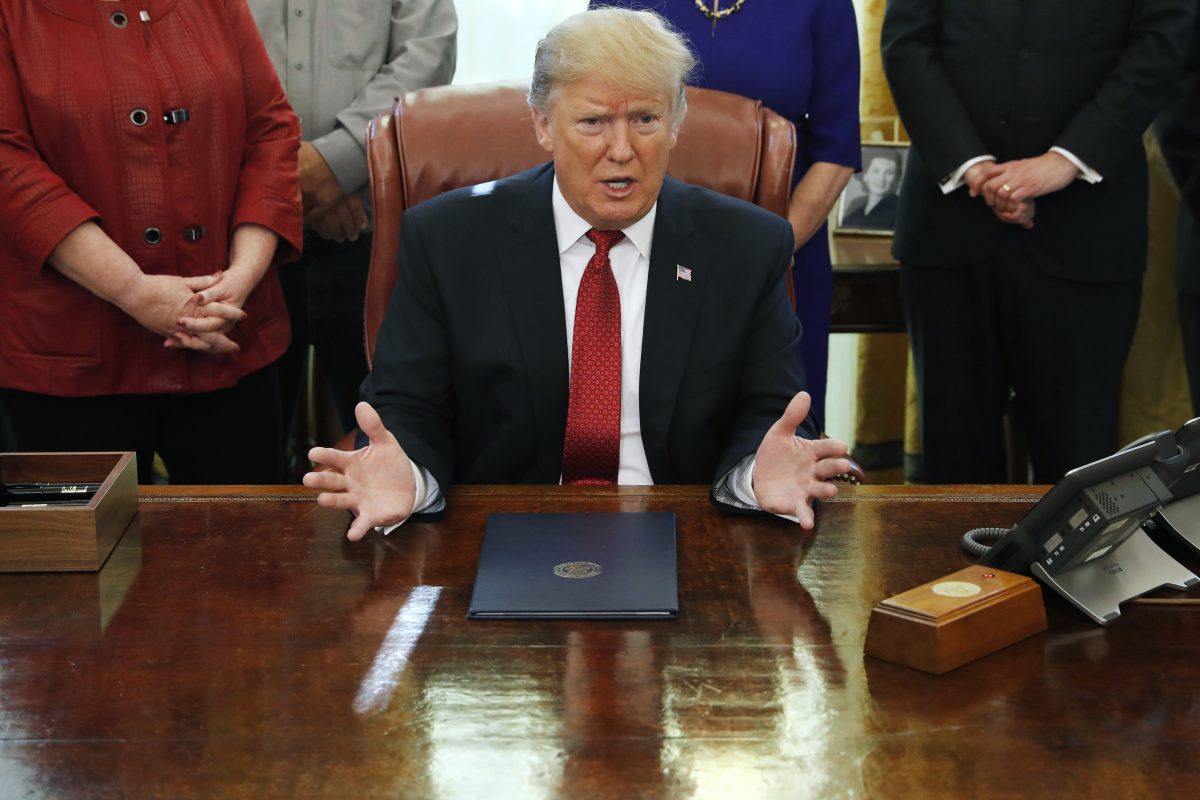 The Pentagon first approved the high-profile deployment of active-duty troops to the Mexico border in October, before the November congressional elections. The move was embraced by Trump's supporters, including fellow Republicans in Congress.

Acting Defense Secretary Patrick Shanahan approved the latest deployment on Jan. 11, according to the statement. But a figure was not disclosed until Thursday, when Democratic U.S. Representative Adam Smith, chairman of the House of Representatives Armed Services Committee, said 3,500 additional troops were being sent.
The Epoch Times reporter Ivan Pentchoukov contributed to this report.