The Pentagon said on Tuesday that it had received a request for assistance from the Department of Health and Human Services (HHS) to temporarily house unaccompanied minors at two Texas military facilities.
The request specifically asked to use Joint Base San Antonio in Lackland and Fort Bliss, which is outside of El Paso, Pentagon spokesman John Kirby told reporters during a press briefing.
"We have just received this request so I don't have much more detail than that. We'll analyze it and evaluate it just like we would any other request for assistance and we will keep you posted as we know more," he said.
Kirby could not say how many unaccompanied minors—children who unlawfully enter the country without an adult—could be housed at the two locations, adding that he had not seen the documents for request. He added that HHS has held a site assessment at Joint Base San Antonio, but he didn't have any information on a site visit for Fort Bliss.
Later in the briefing, Kirby said the department had previously supported similar requests in 2012 and 2017, adding that it is "not out of the norm" for the department to approve such requests.
The United States is currently facing a significant surge in illegal border crossings, in particular from unaccompanied minors. While families and single adults are being expelled at the border, the administration is still accepting unaccompanied minors who arrive illegally.
Homeland Security Secretary Alejandro Mayorkas acknowledged last week that the United States is "on pace to encounter more individuals on the southwest border than we have in the last 20 years."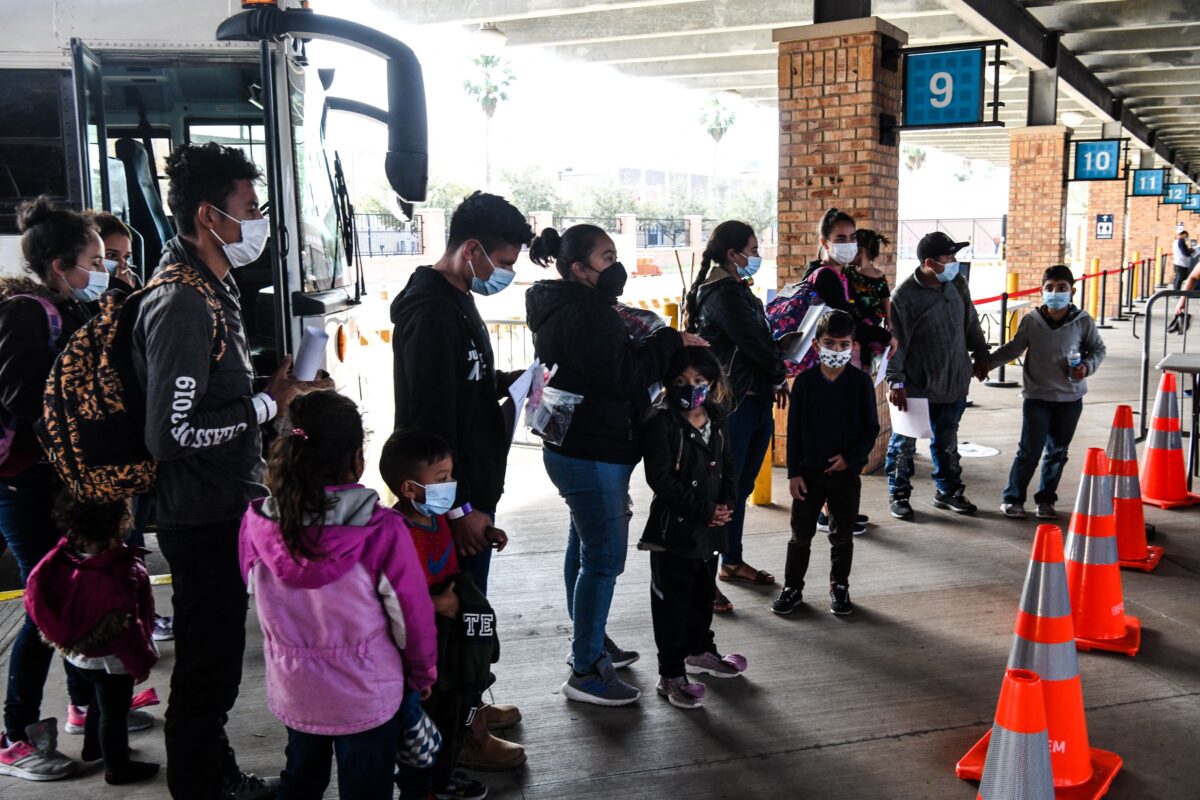 President Joe Biden, who vowed to reverse his predecessor's immigration policies during his campaign, has recently pleaded to Central American migrants to stay put in their "town or city or community" instead of making the dangerous trip to illegally cross into the United States.
Upon taking office, Biden reversed several Trump-era immigration policies, including his predecessor's key Migrant Protection Protocol, which sought to end the problematic "catch and release" policy and is credited for significantly stemming the flow of illegal immigrants in 2019. In a return to the Obama-era policies that facilitate "catch-and-release," asylum seekers are released into the interior of the country as they await a court hearing, often never to be seen again.
The sharp increase in unaccompanied minors arriving at the border, complicated by the ongoing pandemic, has overwhelmed border facilities and resources and has seen the administration open more overflow shelters to handle the influx.
HHS Secretary Xavier Becerra has also made other requests in the administration's race to address the burgeoning crisis. Becerra had requested help from the city of San Diego to house some of the unaccompanied minors who have been crossing into the United States from Mexico.
The officials agreed over the weekend to open the San Diego Convention Center to the federal government for use as a temporary shelter.
"The city and county will support this federally funded effort by providing vital services to these vulnerable children who came to our country seeking safety," Mayor Todd Gloria and San Diego County Board of Supervisors Chair Nathan Fletcher, both Democrats, said in a joint statement.
"We are working closely with our federal partners to finalize the details for preparing to receive these young people and provide them with care, compassion, and a safe space to transition while they are reunited with families or sponsors."
Earlier this week, the Customs and Border Protection (CBP), Rep. Henry Cuellar (D-Texas), and Project Veritas separately released photos of unaccompanied minors sleeping on the floor in crowded conditions.
The CBP photos, which were taken in a Donna, Texas, overflow facility, show what appear to be children sleeping shoulder-to-shoulder on floor mats with what appear to be aluminum blanks—and on benches. Another photo shows a large line of male illegal immigrants waiting to be processed, while another photo shows small children inside a playpen as a TV is showing children's shows.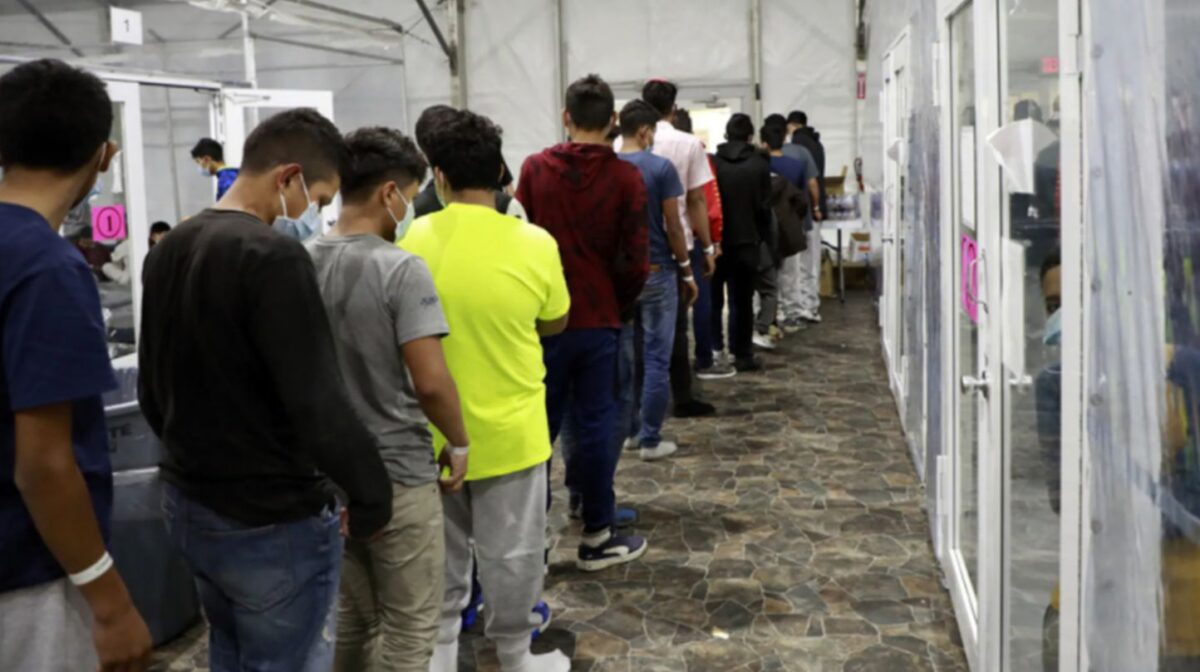 Cuellar on Monday told Border Report that about 150 illegal immigrants were stopped at the U.S.-Mexico border over the weekend by Border Patrol officials but were released into the interior of the country without a future court date or any notice.
"Over the weekend, at [the] Anzalduas area by the bridge, there were about 150 folks [who] got released under what we call 'prosecutorial discretion,' because Border Patrol says, 'We just don't have the space,'" Cuellar said.
Cuellar said they were "released without even a Notice To Appear, which is, in my opinion, unprecedented that you're going to release somebody and hope that they show up without a court date." None of the people who were stopped were unaccompanied children, he added.
"I'm not blaming Border Patrol but to hear they had no choice tells you how critical the situation is down at the border," he added, according to the outlet.
The number of encounters at the southwest border has been rising steadily over the last few months. Between October 2020 and January 2021, the number of enforcement encounters was 296,259—a 79.6 percent increase from 164,932 for the same period a year earlier, according to CBP data.
The number of family units (19,246) and unaccompanied minors (9,457) crossing illegally rose significantly in February, compared to 7,294 family units and 5,585 unaccompanied minors in January, and 4,404 family units and 4,993 unaccompanied minors in December 2020.
Jack Phillips and Zachary Stieber contributed to this report.