Vice President Mike Pence did not wear a mask while visiting the Mayo Clinic in Minnesota on Tuesday, a violation of the medical center's policies during the COVID-19 pandemic.
Pence participated in a roundtable discussion and was taken on a tour of the Rochester facility.
Mayo Clinic workers all appeared to be wearing masks, as was Food and Drug Administration Commissioner Stephen Hahn. Minnesota Gov. Tim Walz, a Democrat, was wearing one when he met Pence at a nearby runway.
Mayo Clinic began requiring all patients and visitors wear masks or face coverings on April 13.
"Patients and visitors are asked to bring their own face covering or mask to wear. If a patient or visitor does not have a mask, Mayo Clinic will provide one," the clinic said in a press release.
The clinic said in a statement on Twitter Tuesday: "Mayo Clinic had informed @VP of the masking policy prior to his arrival today."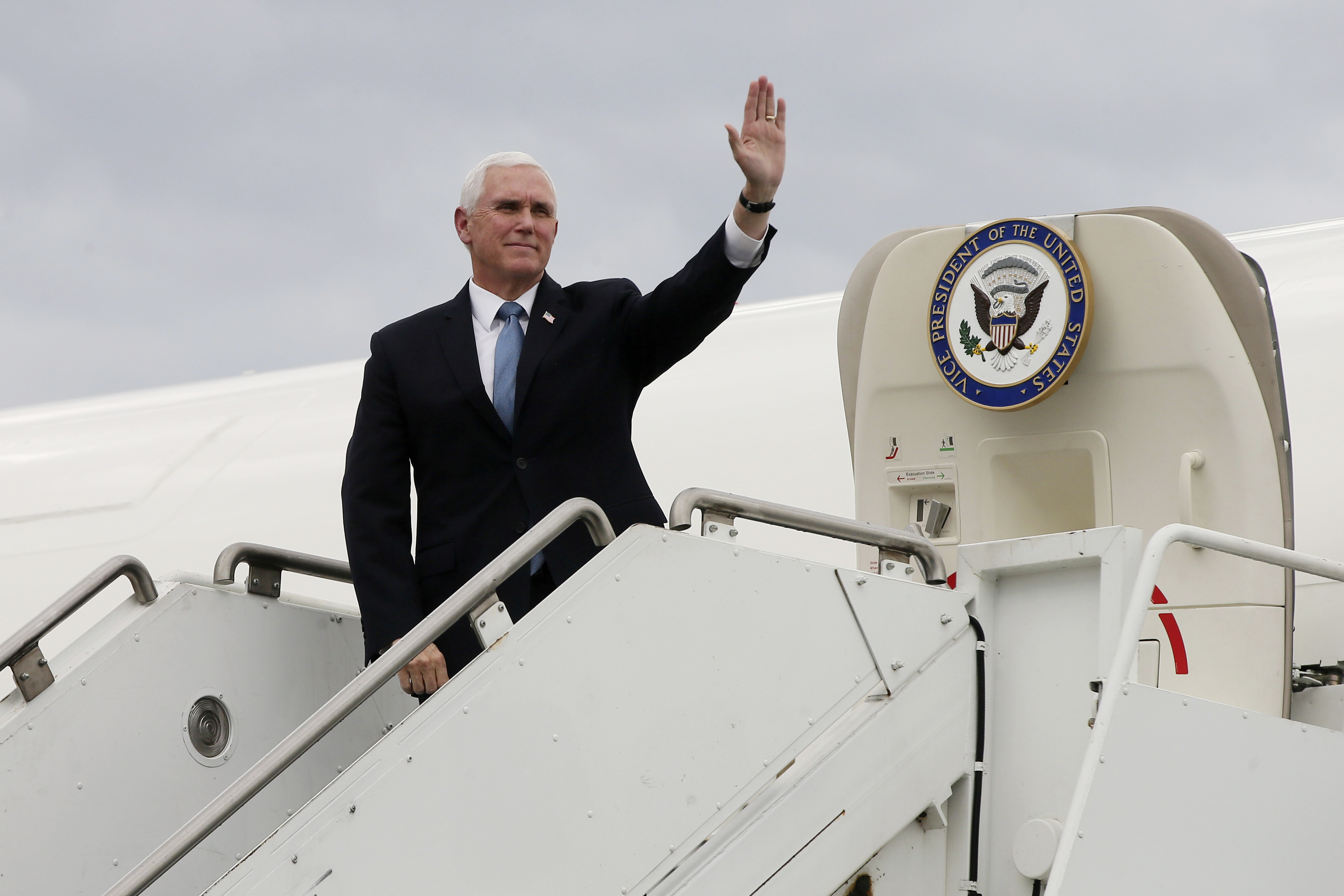 The tweet was later deleted.
The Centers for Disease Control and Prevention (CDC) last month said people should use masks or coverings when in areas where social distancing, or maintaining at least six feet from others, isn't feasible.
Few top federal officials have been seen wearing masks, and none wear them during the daily White House briefings on the CCP (Chinese Communist Party) virus, a novel coronavirus that emerged from mainland China last year that causes the disease COVID-19.
President Donald Trump told reporters on April 3 he wouldn't wear a mask, noting the CDC recommendations are voluntary. Pence hasn't directly addressed the issue.
Both Trump and Pence have tested negative for COVID-19, as have their wives.