The delay in submitting the impeachment articles against President Donald Trump "achieved absolutely nothing," Senate Majority Leader Mitch McConnell (R-Ky.) said on Monday.
The House impeached Trump on Dec. 18, 2019, but House Speaker Nancy Pelosi (D-Calif.) has held the articles without transmitting them to the Senate, preventing an impeachment trial from starting.
"I'm glad the speaker finally realized she never had any leverage in the first place to dictate Senate procedure to senators and is giving in to bipartisan pressure to move forward. In terms of influencing senate proceedings, this strange gambit has achieved absolutely nothing," McConnell said from the Senate floor in Washington on Monday.
"But it has produced one unintended side effect. The speaker's efforts to precommit the Senate to carry on an investigation with which her own House lost patience concedes that the House case is rushed, weak, and incomplete."
A number of Democratic lawmakers said last week that Pelosi should send the articles to the Senate, and Pelosi said on Friday that she instructed House Judiciary Chairman Jerrold Nadler (D-N.Y.) to prepare a resolution for the submission of the articles.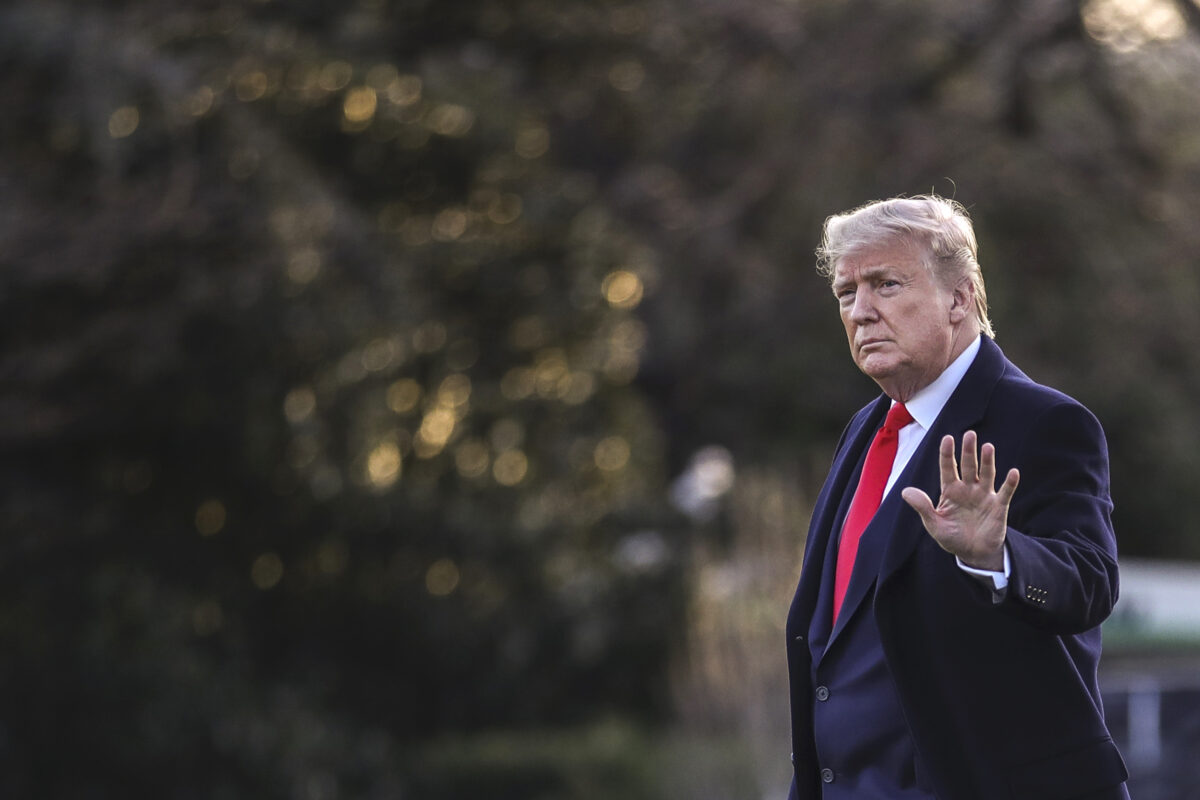 Pelosi said on Sunday that she thought the delay in submitting the articles did accomplish multiple things.
Asked about the delay, she said on ABC's "This Week" that House Democrats "wanted the public to see the need for witnesses, witnesses with firsthand knowledge of what happened, documentation which the president has prevented from coming to the Congress as we review this."
"It's a positive result in terms of additional emails and unredacted information that has come forward, that Bolton has said that he would testify if subpoenaed by the Senate, other information that has come forward. And more importantly, raising the profile of the fact that we need to have witnesses and documentation, and if we don't that is a cover-up," she added.
House Democrats said they impeached Trump without waiting for the courts to weigh in on legal battles with some close to the president, such as former White House counsel Don McGahn, because Trump represents a danger to the country. After impeaching Trump, Democrats held back the impeachment articles and said the Senate should subpoena some witnesses, including former national security adviser John Bolton.
"Think about the message it sends when the prosecutors are this desperate to get the judge and jury to redo their homework for them. And think about the separation of powers. The House knowingly, knowingly declined to spend time on legal battles and due process that it would have needed to pursue certain avenues, but now after declining to fight their own fight, they want the senate to precommit ourselves to wage the potentially protracted legal battles on their behalf.," McConnell said on Monday.
"The Senate was never going to precommit ourselves to redoing the prosecutors' homework for them, and we were never going to allow the speaker of the house to dictate Senate proceedings to senators. House Democrats have already done enough damage to the precedent, to national unity, and to our institutions of government. The Senate will not be sucked into this precedent-breaking path."