Democratic congressional leaders are renewing their push for a fourth CCP virus relief bill, calling for additional funding for small businesses along with further funds for crucial equipment for healthcare workers.
Days after Democrats blocked Republicans from adding $250 billion to the Paycheck Protection Program, a fund that's aimed at helping small businesses get loans to keep employees, House Speaker Nancy Pelosi (D-Calif.) and Senate Minority Leader Chuck Schumer (D-N.Y.) said there clearly wasn't enough money in the program "to cover the tremendous need."
The top Democrats in Congress also said some small businesses are being excluded from the program "by big banks," calling for changes to the program amid the CCP (Chinese Communist Party) virus-fueled pandemic.
Along with attempts to boost funding for the program, Pelosi and Schumer are also trying to add money for food stamps, rapid tests, and personal protective equipment.
"The collection and publication of demographic data are also desperately needed, so that we can accurately determine the level of impact on under-served communities and communities of color and direct needed resources to them immediately," they wrote in a joint statement.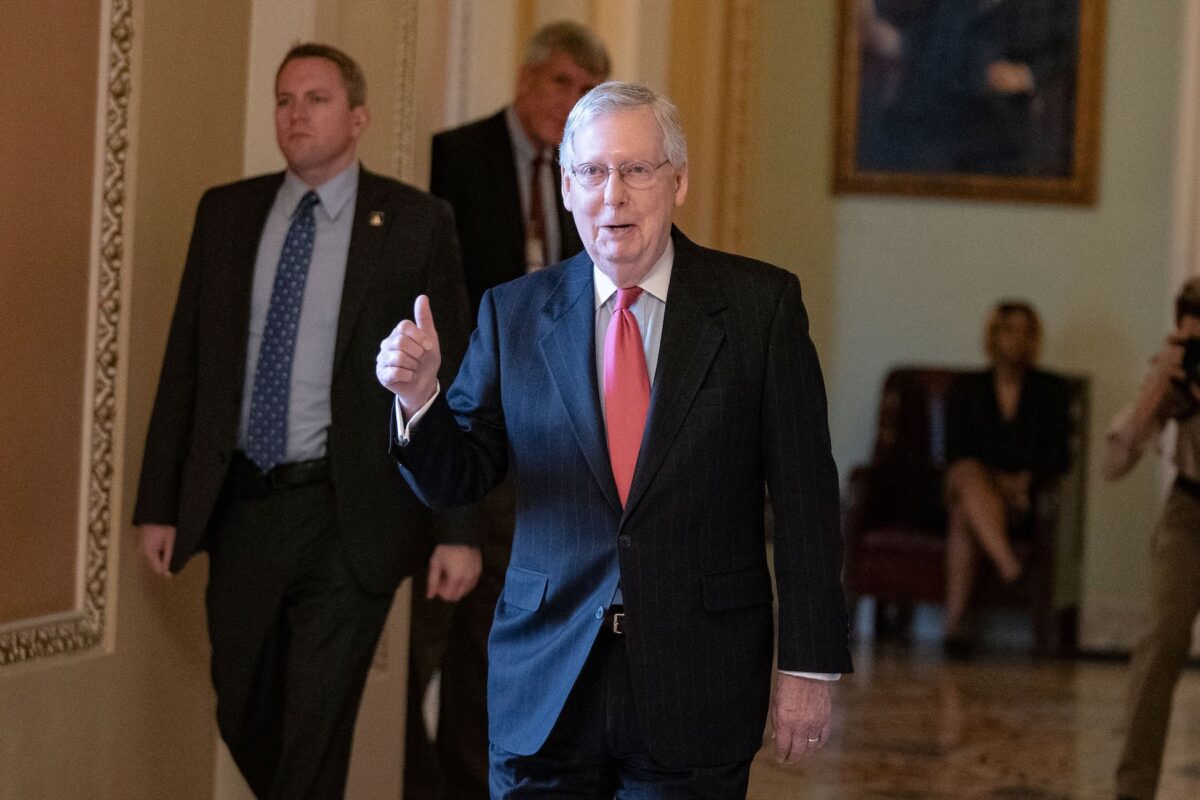 "We have real problems facing this country, and it's time for the Republicans to quit the political posturing by proposing bills they know will not pass either chamber and get serious and work with us towards a solution."
The new statement didn't include a dollar amount, but Pelosi and Schumer last week said they want more than $500 billion in the new package, which they said would serve as an "interim emergency" deal preceding yet another bill. The money would include $250 billion for small businesses, $100 billion for hospitals and other healthcare facilities, and $150 billion for state and local governments.
Congress passed the third package last month, a $2.2 trillion stimulus meant to help the millions who lost their jobs because of the near-nationwide shutdown as well as small business owners struggling to stay afloat even if their companies are designated as essential and allowed to stay open. Many such businesses are severely limited since most people stay at home.
Treasury Secretary Steven Mnuchin tried corralling support from leaders of both parties for a $250 billion addition to the small business loan program, but Senate Majority Leader Mitch McConnell's (R-Ky.) attempt to quickly pass the aid with nothing else attached was blocked by Democrats, who are trying to attach a series of other measures to the funding.
"Senate Democrats blocked this funding because Republicans would not open a sweeping renegotiation of the bipartisan CARES Act. Their unrelated demands included hundreds of billions of extra dollars for parts of the legislation which are still coming online and have not yet spent a single dollar," McConnell and House Minority Leader Kevin McCarthy (R-Calif.) said in a joint statement.