House Speaker Nancy Pelosi (D-Calif.) revealed on March 11 that she opposes pursuing the impeachment of President Donald Trump.
"I'm not for impeachment," Pelosi told The Washington Post in an interview published March 12. "Impeachment is so divisive to the country that, unless there's something so compelling and overwhelming and bipartisan, I don't think we should go down that path, because it divides the country."
After Democrats captured the majority in the House of Representatives, a number of lawmakers called for pursuing impeachment of the president. Pelosi kept her stance on the issue under wraps until revealing it to the Post sometime in early March.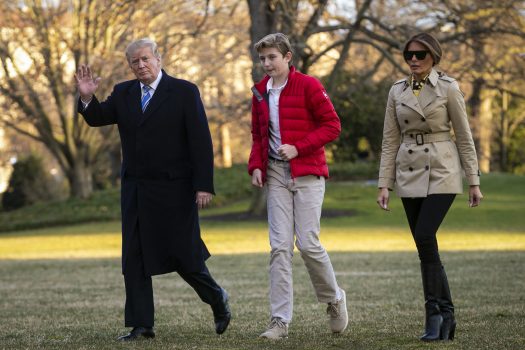 The impeachment and removal of a government officer requires the House to vote on an impeachable offense. A simple majority vote in the House will secure the impeachment and send the charge to the Senate, where the case for removal is tried and a two-thirds majority is required for conviction and removal.
Special counsel Robert Mueller has investigated allegations of collusion between the Trump campaign and Russia for nearly two years. Mueller hasn't charged anyone with collusion and isn't expected to accuse Trump of any wrongdoing. Two congressional committees have concluded that there is no evidence of collusion. Trump has always denied any wrongdoing.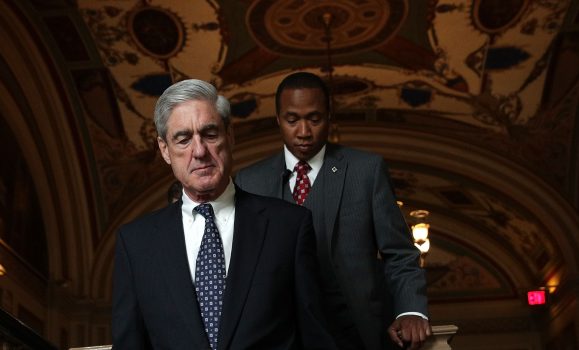 Democrats face growing pressure from the left for impeachment, including a multimillion-dollar ad campaign from liberal billionaire Tom Steyer to build support for action against Trump.
The House Judiciary Committee, which would lead an impeachment inquiry, recently launched a broad probe of alleged corruption, abuse of power, and obstruction of justice against Trump.
House Judiciary Committee Chairman Jerrold Nadler (D-N.Y.) has said it's his opinion that Trump has obstructed justice but admitted the committee doesn't have enough evidence to make the case.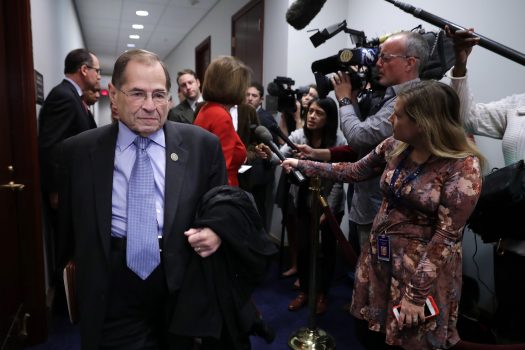 "We do not now have the evidence all sorted out," Nadler told ABC on March 3. "Before you impeach somebody, you have to persuade the American public that it ought to happen."
Democrats and many Republicans believe that the impeachment of Bill Clinton backfired politically for the Republicans.
Pelosi, who was recently at the center of a political tussle with the president over funding for a border wall, said her relationship with Trump is "respectful, honest, and hopeful."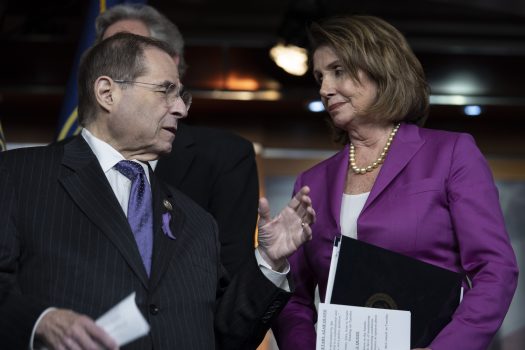 "My relationship toward him is respectful, respectful of the office that he holds. Straightforward, just tell him what I think," Pelosi said.
"And I always say you're not going to hear me saying anything publicly that I'm not saying here in the office. Hopeful that at some point we can find common ground that he'll stick to."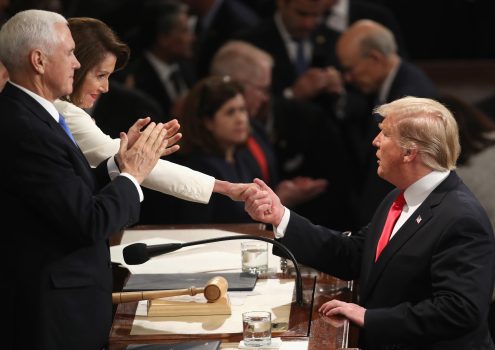 Instead of impeachment, Pelosi wants the Democrats to focus on winning the White House, the House, and the Senate in 2020.
"This election is very important. I don't think he'll be re-elected, but it is important for us to elect a Democratic president and a Democratic Senate and Democratic House. So they only become more crucial," Pelosi said.
Kayleigh McEnany, the national press secretary for Trump's 2020 campaign, said that all of the Democratic candidates running for president in 2020 should make their stances on impeachment clear.
"Speaker Pelosi said yesterday that she doesn't want to go down the path of impeachment because it would divide Americans," McEnany said in a statement.
"Every single Democrat running for president should be made to answer: do they agree with the Speaker who stands in opposition to baseless impeachment charges, or will they risk fracturing the country by bowing to the radical elements in their party who want to disenfranchise the American people and overturn the legitimate and lawful result of the last election?"
Reuters contributed to this report.