The metal detectors that were installed at entrances to the House of Representatives following the Jan. 6 U.S. Capitol breach will remain in place for now, House Speaker Nancy Pelosi (D-Calif.) said on June 17.
"As long as there is a threat, we'll have to have protection," Pelosi told reporters in Washington.
Pelosi was responding to a question about whether there was any plan for when the detectors would be removed. She declined to answer a follow-up query, instead opting to move to another reporter. She wasn't asked about the matter again.
Earlier this week, Reps. Louie Gohmert (R-Texas) and Andrew Clyde (R-Ga.) sued House officials over fines they were hit with for refusing to go through the detectors.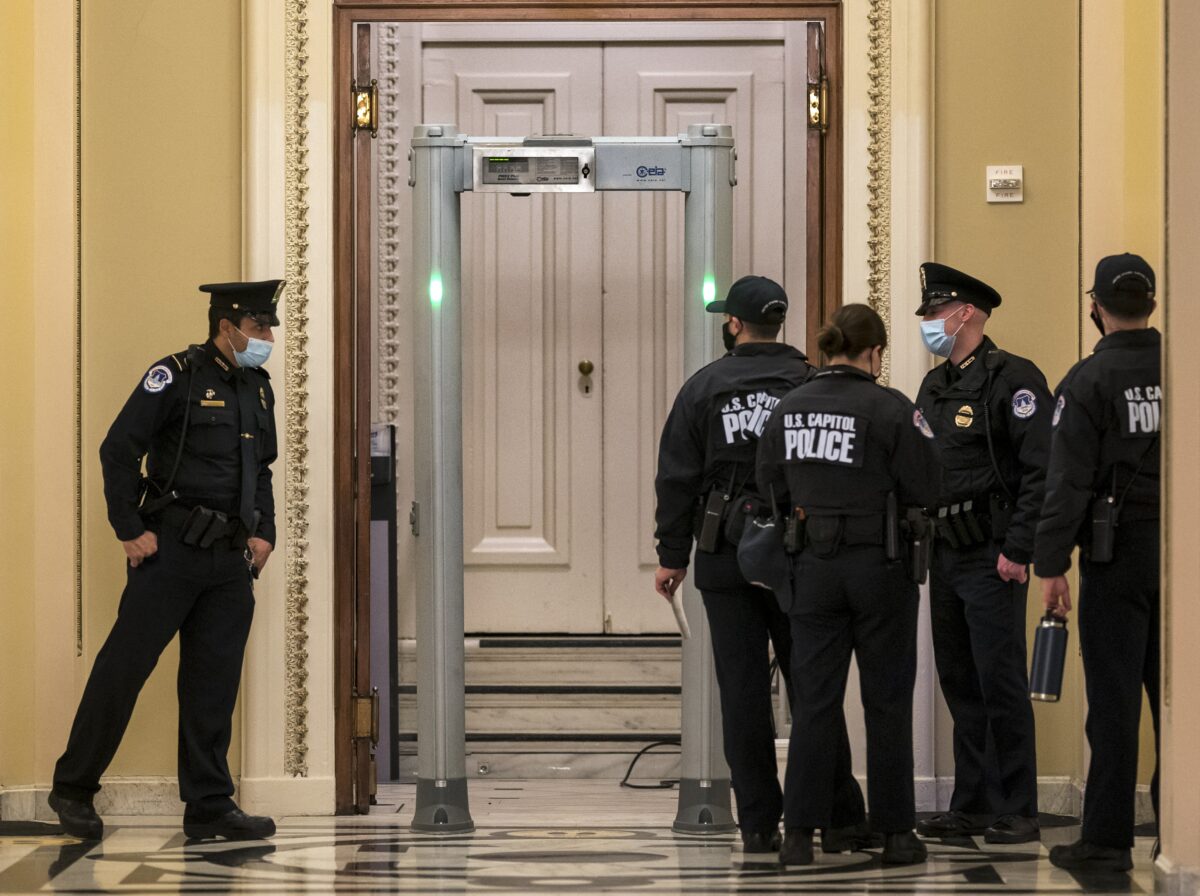 Gohmert and Clyde said that a number of Democrats, including Pelosi, weren't fined despite allegedly going around the detectors. They alleged the resolution violates the 27th Amendment of the U.S. Constitution, which deals with compensation for members of Congress, as well as another portion of the Constitution, Article 1 Section 5, which states that the House may punish its members, but only for disorderly behavior.
A resolution passed in February calls for a $5,000 fine for someone's first time avoiding the detectors and a $10,000 for each subsequent rule violation.
Appeals from the representatives to the House Ethics Committee were rejected.
Two other members successfully appealed fines: House Majority Whip James Clyburn (D-S.C.) and Rep. Hal Rogers (R-Ky.). A majority of the Committee agreed to the appeal in each case. The panel is made up of five Democrats and five Republicans.
Another member, Rep. Lloyd Smucker (R-Texas), was informed last month that he faced a fine for allegedly violating the resolution.