They belong to a group that has become increasingly invisible in the Chinese province that has taken the worst hit in the coronavirus crisis.
There's Liang, a 3-year-old girl from Hong'an County, north of Hubei's provincial capital Wuhan, who travels to Beijing for treatment of her corneal cancer.
She had her first surgery in Beijing's Tongren Hospital in November 2019 to remove her left eye, followed by a string of chemotherapy treatments. But when the sudden lockdown measures came into effect on Jan. 23, she was left trapped in Wuhan, preventing her from traveling for the last course of the treatment.
Now, more than 20 days have passed since her scheduled chemotherapy session, and her family is desperate to get her a doctor, fearing that as the delay drags on, the cancerous cells may spread further and claim her life.
If the cancer cells accumulate on the optic nerves and spread to the brain, it will be perilous, Liang's father told The Epoch Times. "It's not an issue of money," he said.
Local hospitals have all turned them away, they said, adding that there are no resources in Wuhan for them to perform the much-needed chemotherapy.
"Wuhan's outbreak control effort means that all hospitals are utilized for treating coronavirus patients," he said.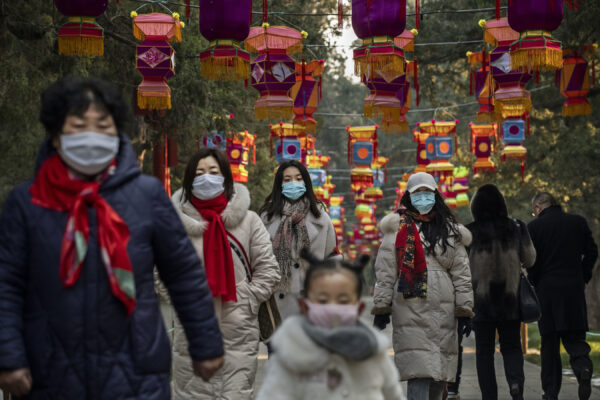 "We are all stuck at home, at a loss for what to do," he said. "If we go to Beijing, the local village committee and neighborhood committee would need to take us in—it's no different than climbing to heaven."
Liang, like an untold number of sick Chinese in locked-down areas, has been forgotten by the authorities as China continues to grapple with the fast-spreading, deadly virus, COVID-19, which has strained the nation's medical resources. Hundreds of millions nationwide remain under some form of quarantine.
'Need to Go Through the Drills'
A resident in Jianghan district who goes by the alias Juanjuan has been pleading for help on the internet.
The panic began a few days ago, when the blood pressure of her mother, Cai, dropped dangerously low. The family called the ambulance, only to be directed to the neighborhood committee, which has the final say of the ambulance services.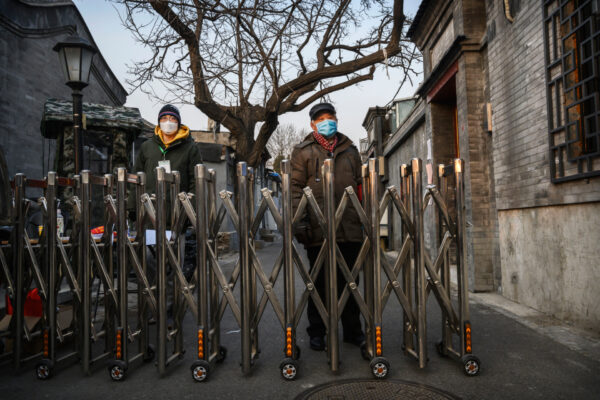 "We were being kicked around like footballs," Juanjuan told The Epoch Times.
Then for five days, her mother lay unconscious in their cramped one-bed apartment with a 102 F fever.
They eventually made their way to the hospital on foot. A CT scan showed no lung infections, indicating that she likely hadn't contracted the novel coronavirus. However, the scan revealed serious infections in her liver that required urgent treatment. The emergency department, however, didn't have the bandwidth to admit Cai and declined to provide the family any medical help, Juanjuan said.
"I had to drag my mom as we walked home; she couldn't walk [by herself] at all," she said.
Juanjuan added that she has tried calling the mayor's hotline but has yet to get through. All they want, she said, is to get her mother hospitalized.
She said that at the hospital, her mother was asked to do two DNA tests to determine whether she had COVID-19—a strenuous procedure that involved long waiting lines and risks of cross-infection.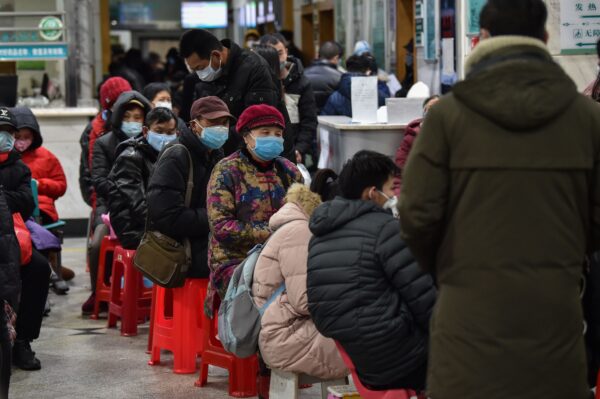 Chen, a secretary at their community compound office, confirmed with The Epoch Times that this is standard practice, as all of the city's medical resources are meant to be directed toward combating the coronavirus.
"She [Cai] has a fever that arose from inflammation, it's not [viral] pneumonia," he said. "They are just scared … but however much you say, they need to go through the drills."
Juanjuan has tried three types of antipyretics to ease Cai's fever. She and her father, who has heart problems and occasional light tremors, are now left to take turns caring for Cai.
"Every day was becoming more difficult; our entire family was getting a nervous breakdown," she said.
'It Hurts Day and Night'
Roughly a two-hour train ride from Wuhan, a local resident in Duoxiang County has been feeling the same sense of despair.
Liu recently had surgery to treat thrombosis in his leg. He was staying at Wuhan Union Hospital when the outbreak became serious, and decided to go back home to pass the Lunar Chinese New Year in the hopes that the outbreak would quickly die down.
But like 3-year-old Liang, Liu became trapped in his home after officials banned all public transport.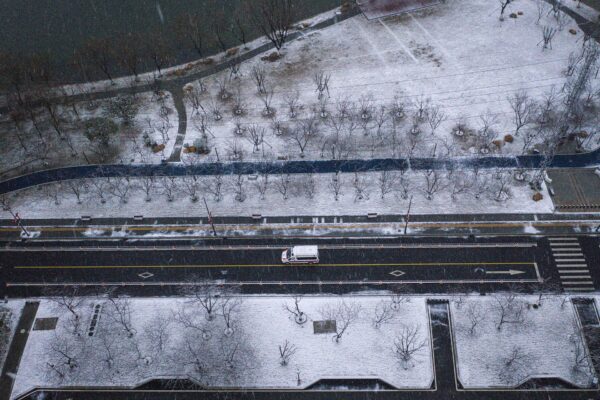 Meanwhile, Liu's health continued to deteriorate after a month of waiting at home: His leg muscles wasted away, and his entire right leg became numb.
When Liu called the doctor at Wuhan Union Hospital to ask for help, the doctor agreed with him that treatment was necessary but said there was no way to help him. As with many other medical institutions, the hospital now only treats coronavirus patients.
Another local hospital in Tianmen had also been shut down to non-coronavirus patients.
Liu that said the virus has sickened at least a few hundred villagers in his county, prompting more fear and even stricter quarantine policies.
"Many hospitals right now simply don't admit any patients except for those with feverish symptoms," Liu said. "They won't take patients."
Painkillers have become a luxury as well.
"I have been looking for painkillers everywhere," he said. "Without taking the tablets … it hurts day and night."