Hundreds of people began disembarking a cruise ship quarantined in Japan on Wednesday as criticism mounted of Japan's handling of an onboard outbreak of the new coronavirus and the United States told Americans from the ship they wouldn't be allowed to return home for two weeks.
The Diamond Princess ship was docked in Yokohama for two weeks, quarantined after a patient who left the ship in Hong Kong tested positive for the new virus.
"I am very keen to get off this ship," Australian passenger Vicki Presland said via a social media link. She was among a group of Australians getting off to catch an evacuation flight back to 14 days of quarantine in the city of Darwin.
The outbreak on the liner, owned by Carnival Corp., resulted in the biggest concentration of new coronavirus infections outside China—some 621 cases as of Wednesday—despite more than two weeks of quarantine for its approximately 3,700 passengers and crew on board.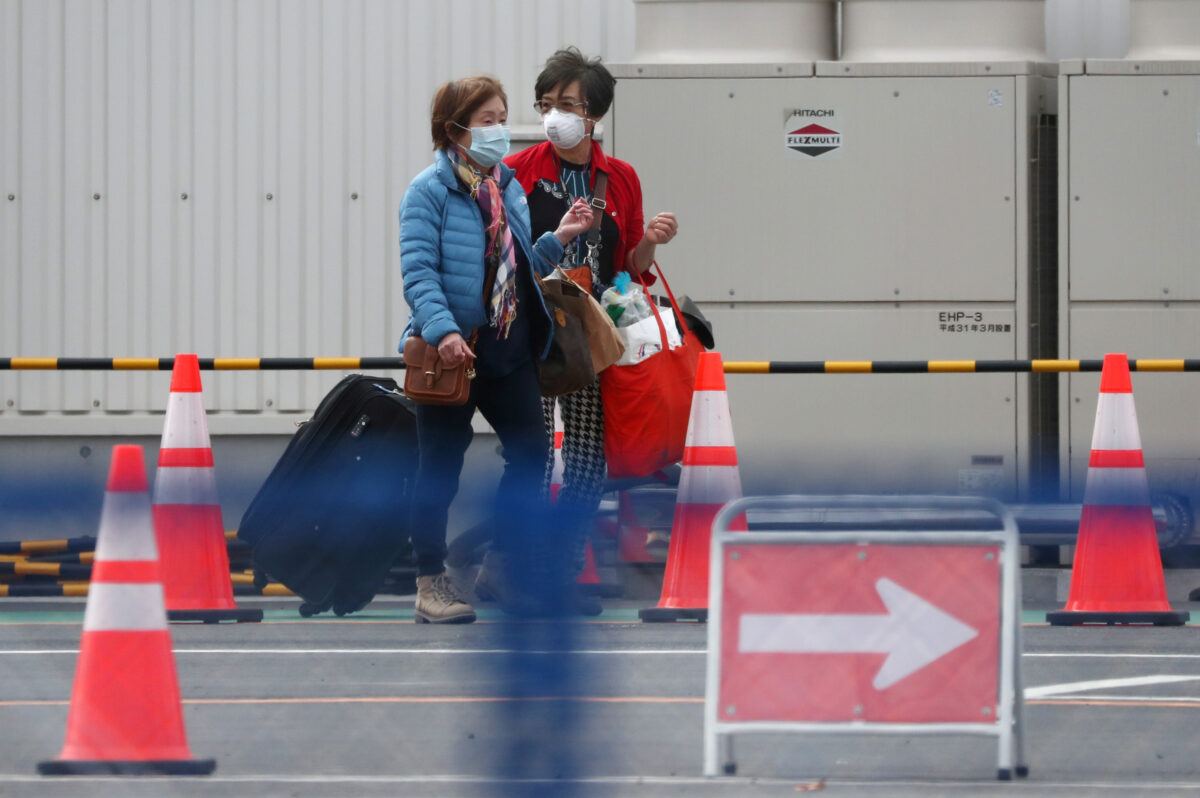 As questions swirled over how the virus spread so readily on the ship, Health Minister Katsunobu Kato defended Japan's efforts.
"Unfortunately, cases of infection have emerged, but we have to the extent possible taken appropriate steps to prevent serious cases, including sending infected people to hospital," Kato said in a report by state broadcaster NHK.
From the start, experts raised questions about quarantine on the ship. Passengers weren't confined to their rooms until Feb. 5. The day before, as officials screened them, onboard events continued, including dances, quiz games, and an exercise class, one passenger said.
The U.S. Centers for Disease Control and Prevention (CDC) said that Japan made "extraordinary efforts" to implement a quarantine.
"While the quarantine potentially conferred a significant public health benefit in slowing transmission, CDC's assessment is that it may not have been sufficient to prevent transmission among individuals on the ship," it added in a statement late Tuesday.
More than 300 Americans from the ship were evacuated back to the United States earlier this week. The over 100 U.S. citizens who didn't fly back are now under travel restrictions and won't be able to return to the United States for at least 14 days after they left the Diamond Princess, the CDC said. If they don't show symptoms or test positive for the new virus, they will be allowed back into the country.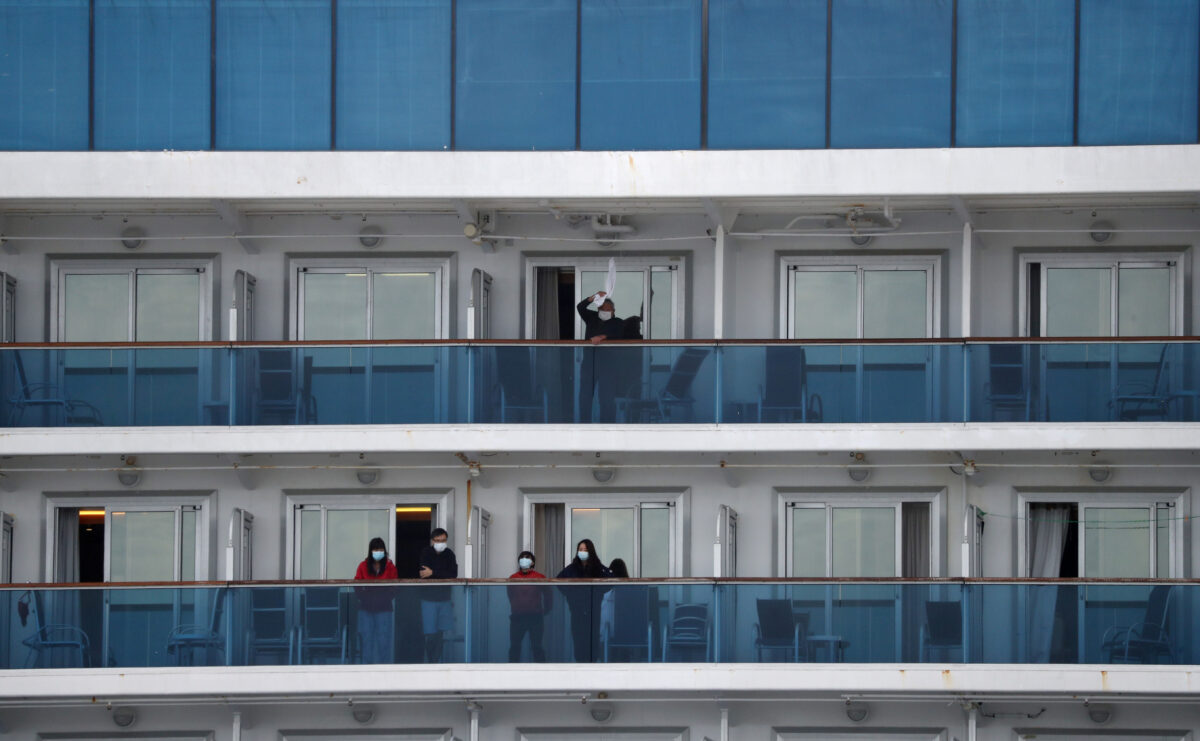 Disembarking
Only passengers who test negative and do not show symptoms are being allowed to leave the ship. Those who have tested negative but were in cabins with infected people would remain on board for additional quarantine, Japanese officials said.
Princess Cruises, which operates the ship, said that the disembarking process will take place over several days since test results take two or three days to complete. Only people who aren't getting on repatriation flights will be disembarking.
After the United States evacuated American citizens, other countries began making plans to evacuate their citizens. Princess Cruises confirmed in a statement early Wednesday that chartered flights from Australia and Hong Kong would be arriving within the next 24 hours. A flight arranged by the Canadian Embassy would be arriving on Friday morning.
British officials also said they're working on organizing a flight back to the United Kingdom for British nationals on the ship.
"We expect to receive confirmation of the exact numbers of those traveling on these charter flights after the flights have departed," Princess Cruises said.
The company is offering travel assistance to people who aren't getting on the flights, including those from nations not sending planes. The company is also refunding the full cruise fare, including air travel, hotel, and pre-paid shore excursions. Passengers are also being given a future cruise credit equal to the fare they paid for the voyage.
Reuters contributed to this report.