The Party secretary of Hangzhou, Zhou Jiangyong, was placed under investigation on Aug. 21, while reports on his arrest being linked to Alibaba's financial affiliate, Ant Group, have been denied.
"The Chinese Communist Party (CCP) boss of Hangzhou, Zhou Jiangyong, is suspected of seriously violating discipline and laws and is under investigation and inspection," the Central Commission for Discipline Inspection (CCDI), announced on the night of Aug. 21.
No further details were released by the CCDI.
Hangzhou is the capital city of eastern China's Zhejiang Province. It's also the base of operations for Ant Group.
Hours after the arrest, Taiwanese semi-official Central News Agency (CNA) reported that Zhou, as well as two other recently surrendered Zhejiang senior officials, might have been involved in Ant Group's failed IPOs in the Hong Kong and Shanghai stock exchanges.
On Aug. 22, Ant Group denied the accusation and stated that it would file lawsuits against those behind the claim.
However, Yin Ke, an Australia-based former director's assistant of retail business for Zhejiang Ping An Bank's Hangzhou branch, confirmed that CNA's report was correct and said that Zhou was also involved in taking bribes from real estate enterprises.
Yin told the Chinese-language Epoch Times on Aug. 22 that he has good relations with Zhou's secretary Hu Jun, and he received information from trusted channels in Hangzhou.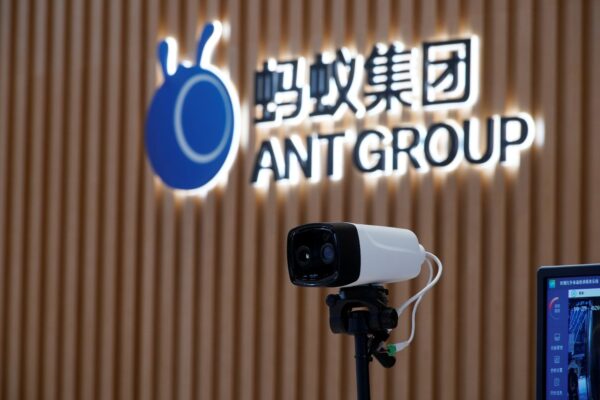 Zhou is the highest ranking among the officials caught up in the case. The other two in custody are former Deputy Leader of Zhejiang provincial rubber-stamp legislature Ma Xiaohui, who surrendered on Aug. 19, and retired former Deputy Secretary-General of Zhejiang's provincial government Zhang Shuitang, who surrendered on July 22.
The case also involves another official, former CCP Haishu District boss of the city of Ningbo in Zhejiang Chu Mengxing, as well as his wife, lawyer Hu Minchun, according to CNA.
Hu works for Chenghang Law Firm in Ningbo in Zhejiang, which was the Ningbo city government's legal consultant in purchasing, bidding, and contracts.
Chu was dismissed from his position on June 1.
CNA reported that Hu had earlier tried to gain support from Chu's friends—officials Zhou, Ma, and Zhang.
Zhang reportedly tried to have Chu released but failed, while Zhou and Ma made no effort to help regarding the matter.
Hu then reportedly gave evidence that she had collected from handling Ant Group's IPOs case to the CCDI. That evidence is said to link Zhou and Ma to acts of alleged corruption.
CNA said that Hu alleged Zhou's family spent 500 million yuan ($77 million) in purchasing Ant Groups's stocks before the IPOs, and was repaid 520 million yuan ($80 million) after the IPOs had failed.
On Aug. 22, Ant Group denied that it had any connection with Hu and the allegations of bribery that she mentioned.
The four officials being investigated are being detained at separate secret locations.