Half of a trial on the effectiveness of Kevzara against COVID-19 was halted while the other portion will continue, researchers said Monday.
The trial on Kevzara, also known as sarilumab, started last month in patients hospitalized with COVID-19, the disease caused by the CCP (Chinese Communist Party) virus, a novel coronavirus that emerged from mainland China last year.
Regeneron and Sanofi, which jointly developed Kevzara and are running the trial, said preliminary results showed some negative trends in the group of severe COVID-19 patients. After an independent committee reviewed the results, the companies halted testing in severe patients but will continue analyzing Kevzara against a placebo in patients with critical cases of COVID-19.
Still, the companies pushed back on the independent committee's review, saying they reviewed the data in the severe group of patients and found the negative trends in phase two weren't reproduced in phase three. Outcomes for the group were better than expected, they said. Approximately 80 percent were discharged from hospitals while 10 percent died and 10 percent remain in hospitals.
Patients were categorized as severe if they required "oxygen supplementation without mechanical or high-flow oxygenation," according to the companies.
Critical patients require mechanical ventilation, high-flow oxygenation, or treatment in intensive care.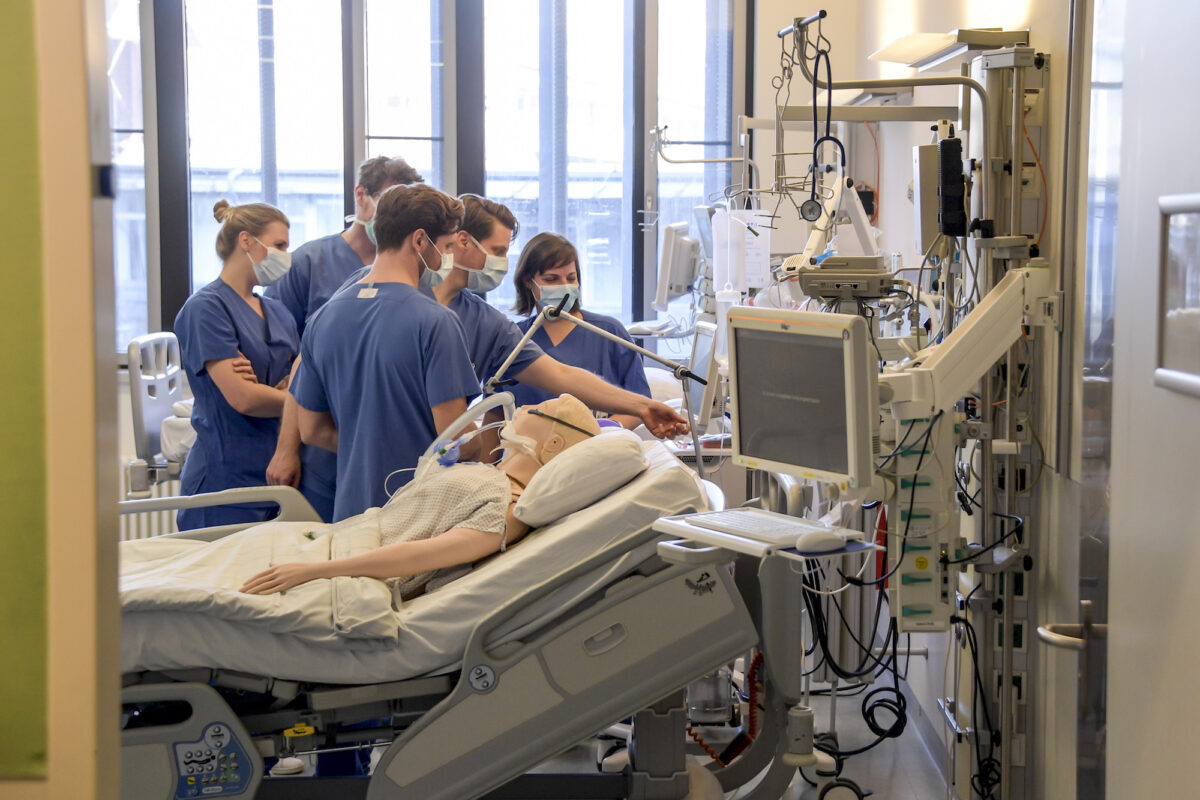 The critical patients will either receive 400 milligrams of sarilumab or a placebo in the ongoing phase three of the trial. Phase two compared three levels, including a lower, 200 milligram dose of the drug.
Fewer critical patients treated with the higher dose of Kevzara died in phase two and more recovered versus the group that received the placebo. The patients given 200 milligram doses had results closer to the placebo group.
The ongoing portion of the phase three trial includes more than 600 patients. Results are expected by June.
The companies are also conducting a separate trial, enrolling patients hospitalized in Italy, Spain, Germany, France, Canada, Russia, Israel, and Japan. Initial results are expected in the third quarter this year.
Kevzara, typically used to treat rheumatoid arthritis, is an antibody that inhibits the interleukin-6 (IL-6) pathway by binding and blocking the IL-6 receptor.
"Even in a pandemic setting, it's both crucial and possible to obtain controlled data in adequately-sized trials to provide the evidence needed to inform optimal medical care," said Dr. George Yancopoulos, president of Regeneron, in a statement.
"Emerging evidence with Kevzara and other repurposed drugs in the COVID-19 crisis highlight the challenges of making decisions about existing medicines for new viral threats using small, uncontrolled studies. We await results of the ongoing Phase 3 trial to learn more about COVID-19, and better understand whether some patients may benefit from Kevzara treatment."
Dr. John Reed, Sanofi's global head of research and development, said the preliminary results "provide physicians much needed insights and information regarding the potential of Kevzara for patients with COVID-19 treatment."