A newly announced trial will analyze the effects of an existing drug on patients with severe cases of COVID-19, the disease caused by the new coronavirus from China.
Sanofi and Regeneron Pharmaceuticals announced the trial of Kevzara, or sarilumab, on patients hospitalized with severe COVID-19.
Kevzara is typically used to treat rheumatoid arthritis. The antibody inhibits the interleukin-6 (IL-6) pathway by binding and blocking the the IL-6 receptor.
The pathway might be driving the overactive inflammatory response in the lungs of patients who are severely or critically ill with COVID-19 infection, according to the companies.
The U.S.-based trial will start at medical centers in New York, one of the states with the most COVID-19 cases, and compare the effectiveness of Kevzara against the new illness to supportive care plus placebo.
The multi-center, double-blind, phase 2/3 trial will enroll up to 400 patients, the companies said. The first part will evaluate the impact of the drug on fever; the second part will evaluate the improvement in longer-term outcomes including preventing death and reducing the need for mechanical ventilation, which is required in most severe cases of COVID-19.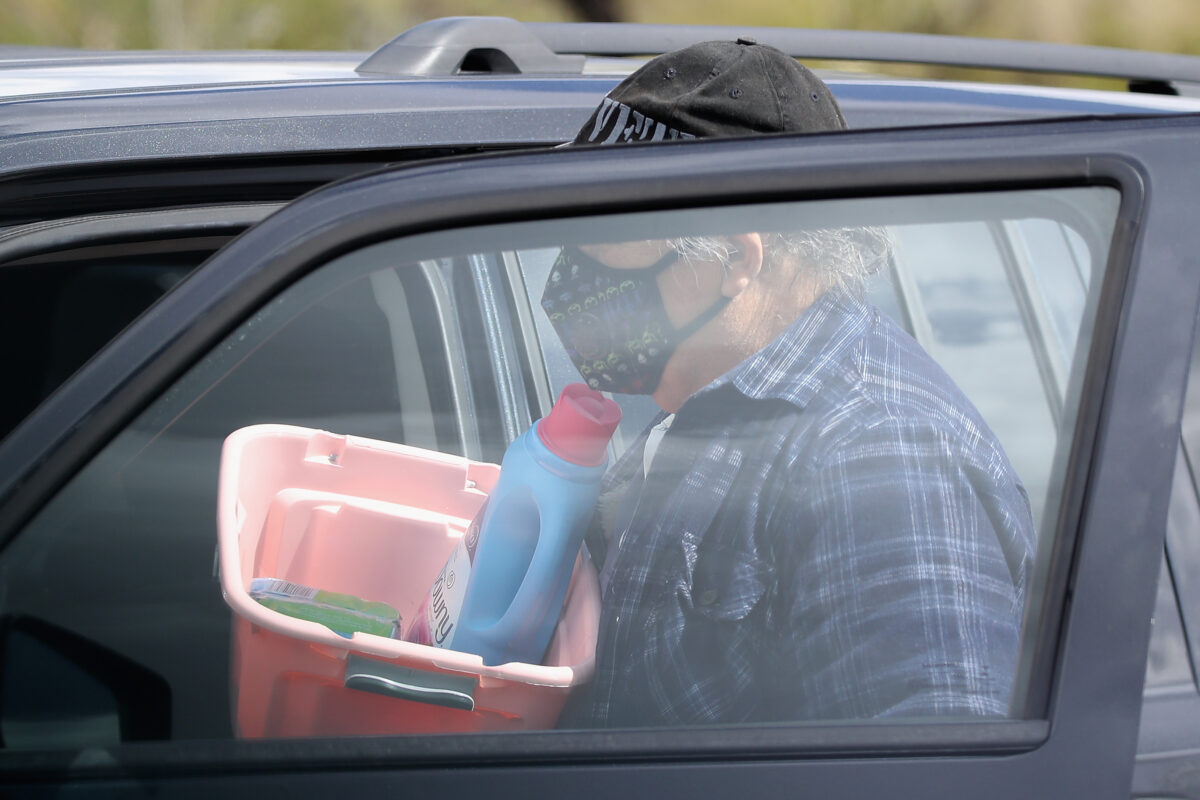 "Scientific evidence has emerged to suggest that Kevzara may be a potentially important treatment option for some patients, and this trial will provide the well-controlled, rigorous scientific data we need to determine if IL-6 inhibition with Kevzara is better than current supportive care alone," John Reed, Sanofi's global head of research and development, said in a statement.
Other studies are slated to launch outside the United States, including in Italy, in the coming weeks.
An initial study in China, which has not been peer reviewed, found that another IL-6 receptor antibody, the Roche- and Genentech-produced tocilizumab, reduced fever and the need for supplemental oxygen in 15 out of 20 patients. China recently approved the use of tocilizumab because of the study.
"Data from China suggest that the IL-6 pathway may play an important role in the overactive inflammatory response in the lungs of patients with COVID-19. Despite this encouraging finding, it's imperative to conduct a properly designed, randomized trial to understand the true impact," George Yancopoulos, president and chief scientific officer at Regeneron, said in a statement.
Other existing drugs or drug candidates are being looked at as potential therapeutics against COVID-19, which has spread to over 100 countries since emerging in China last year.
The drugs being tested include Innovation Pharmaceuticals' Brilacidin, and Gilead Sciences' remdesivir.