Australian Treasury secretary Steven Kennedy has warned that the "pandemic is far from over" and the country needs to remain vigilant against the risks associated with the CCP virus.
"As we move through 2021, the pandemic is far from over. We have witnessed the consequences and impacts of second and third waves around the world and within Australia," Kennedy said in the latest Treasury Annual Report.
He said the vaccination rollout in Australia is expected to reduce the risk of death and the speed of transmission of the virus.
"But uncertainties remain, including about how the nature of the virus could change over time, and so the risks to Australia and the global economy remain heightened," Kennedy said.
Kennedy added that the Treasury would continue to advise the federal government and implement policies in response to the COVID-19 pandemic and support economic recovery.
"COVID-19, a once-in-a-century pandemic, continues to deliver an enormous shock to our economy," Treasury said. "Our purpose remains at the forefront as we assist the government's economic response to outbreaks and long-term recovery efforts."
ANZ Research noted the recent lift in activity after New South Wales (NSW) eased restrictions. Google searches for "government support" have plummeted to the lowest point since the Delta outbreak began.
ANZ also found that interest in flights to Brisbane surged after Queensland announced its border reopening roadmap and its intention to reopen to fully vaccinated individuals by Christmas.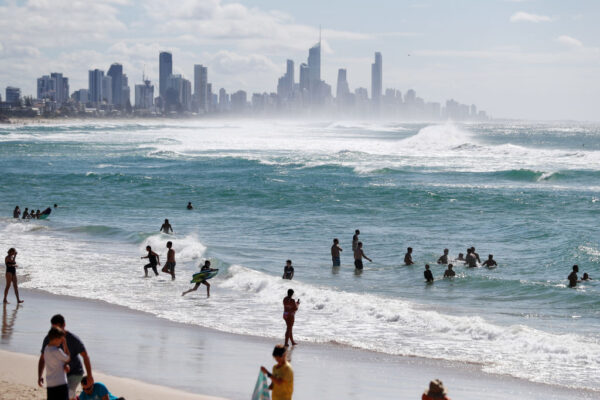 Meanwhile, National Australia Bank's quarterly business survey, conducted from Aug. 17 to Sept. 9, shows that business confidence and conditions fell sharply during the September quarter, but are still optimistic of a strong rebound.
"While conditions deteriorated sharply, they didn't fall to the depths seen during the first lockdowns in 2020. That shows the resilience that the economy has built up by adapting to past lockdowns, as well as the residual strength from earlier in the year and the impact of government support," NAB Group chief economist Alan Oster.
The Australian Bureau of Statistics revealed that over the fortnight to Sept. 25, payroll jobs went up by 0.2 percent after falling 0.6 percent during the previous fortnight.
The National Skills Commission also found that the number of online job advertisements increased by 4.9 percent nationally during September, after three months of consecutive drops due to the Delta outbreak. This figure was led by NSW, where ads increased 16.7 percent.