BARKAN—A Palestinian terrorist shot dead two Israelis and wounded a third on Oct. 7, in an industrial park next to a Jewish settlement in the occupied West Bank, the Israeli military said.
The terrorist, the military said, had worked in a factory where the shooting took place.
Israel's national ambulance service said a man and two women were shot in the attack in the Barkan industrial area, where nearly 5,000 Palestinians are employed in Israeli-owned businesses.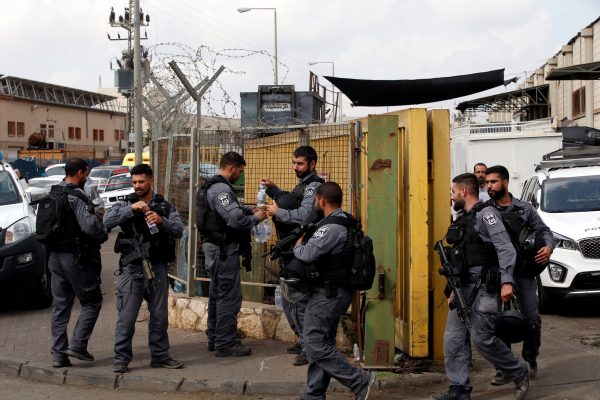 A military spokesman, in a conference call with foreign journalists several hours after the incident, said the man and one of the women had died of their wounds.
The other woman shot in the incident was taken to hospital, where doctors said her injuries were not life-threatening.
"This was a serious terrorist attack," the military said in a statement. It identified the terrorist as a 23-year-old Palestinian from a West Bank village and said he was still at large.
Surveillance camera footage broadcast on Israeli television showed a man armed with a rifle fleeing down stairs and running away from the factory.
Barkan industrial park is next to the settlement of Barkan and was established in the early 1980s.
By Rami Amichay and Jeffrey Heller