When it's hot outside, you want to go swimming, right? We all remember what it's like to be young, when Mom or Dad exercise their seemingly ridiculous rules and all you want to do is get in the pool!
Well, it wasn't much different for this Great Dane, whose owner told him he wasn't allowed to swim with his jacket on. Max the Great Dane, the star of the show, was deaf, but you'd be forgiven for believing he could hear everything his owner said! We invite you to watch and giggle as Max has a full-blown "conversation" with his owner.
The dog could definitely understand sign language, and there's a strong case to be made that he could also read lips. In the video clip, which has over 1.6 million views on YouTube, Max's owner patiently explains that the huge, sulky pup can't get in the water with his jacket on. The pup replies with a series of side-splitting moans and groans that perfectly emulate a grumpy child.
He's letting his owner know, in no uncertain terms, exactly what he thinks of her poolside prohibitions! Quite frankly, it's hilarious, although we can't help but wish someone would help him take the jacket off so that the huge (and probably hot) pup could take a cool dip in the pool!
It's unclear from the video exactly why Max is wearing a jacket. Perhaps he had endured veterinary treatment and his front legs needed to be covered. Or, perhaps he had just emerged from an air-conditioned room where he was liable to get chilly. Needless to say, Max wants out of that jacket and into the pool, pronto!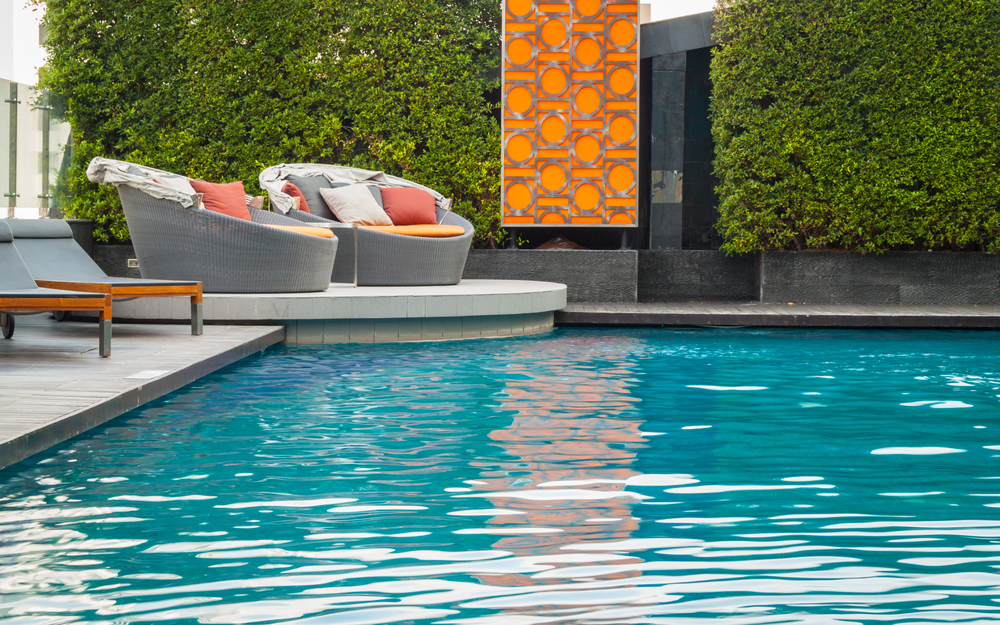 Some viewers backed up the speculation that Max had just left the vet clinic. "He's wearing a pet sleeve," wrote one viewer. "They are used to cover up stitches/cuts to prevent dogs from licking them; the owner is doing the right thing."
"From the looks of that house," another sassy viewer commented, "that dog is living way better than me. What a beautiful home!" And it's true; the video clip shows a portion of Max's home in all of its luxurious glory. What a wonderful place for a pup to roam around in.
It's especially heartwarming to see a special-needs dog like Max living a life filled with love and luxury, if not quite as much pool time as the pup had hoped for! According to Embora Pets, "although all Great Danes can swim, not all dogs enjoy swimming." It seems that water-mad Max broke the mold.
"They are not the most natural," the pet site continued, speaking of the Great Dane's swimming style. Knowing that, we can't help but imagine a second video of Max getting in the water might have been even funnier than the first!
Max's human companion documented the lives of her entire brood of Great Danes with a wonderful video series on Rumble, but Max's poolside tantrum stands out as one of the best. Sadly, the stately middle-aged pup passed away on May 23, 2018, but the heartwarming video footage remains available for the whole world to enjoy.
What a wonderful way to remember a beautiful and beloved dog in all of his guises. And if ever he is missed, laughter is the very best medicine.
Do you know any pups who try the "Max moan" every time they want something they can't have? Share this video with anybody you know who lives with an argumentative dog; we're sure they will find this relatable!