A dog owner has accused United Airlines of causing his pet's death, stating that the dog died due to heatstroke after being left in the hot cargo area.
John Paul Ciancimino, 45 lost his dog, Rock, a Belgian Malinois after a flight from Boston to Fort Lauderdale on Aug. 2017, reported the Sun.
The dog was on a flight to Florida after training in Boston, and the incident happened during a stopover in Newark, New Jersey.
While Ciancimino was waiting to pick up Rock, he was told there was "an emergency" and then learned that his pet had died.
"He was fried—they literally fried him," the owner told Sun Online.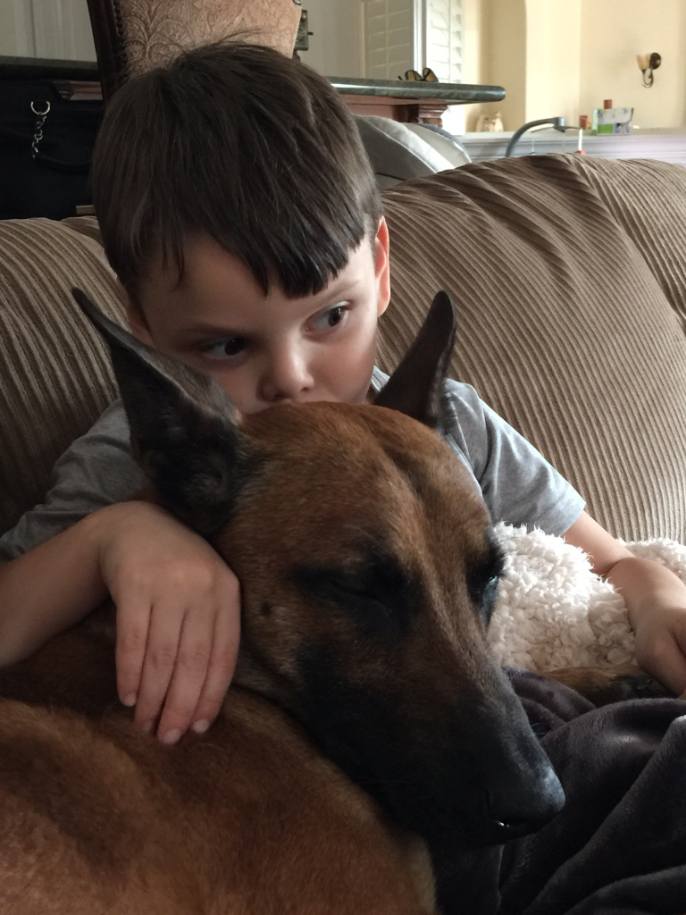 The case attorney shared Rock's medical report with The Epoch Times. It says the dog was found outside the carrier "laterally recumbent."
The report said the dog's body temperature was 106F; he was mentally inappropriate and that "heat stroke led to the death."
Ciancimino said he spent $68,000 on Rock's training, but he got no compensation.
"Rock was a member of the family. He was a special dog, one in a million. He was very loving and affectionate. The kids were devastated. They still are," he told The Sun.
Evan M Oshan, the trial attorney told The Epoch Times in a statement that the family has not received any compensation or apology from United Airlines.
"The airline industry needs to understand that dogs are living creatures and family members. They can no longer hide behind their position that a dog is simply cargo or luggage," said Oshan.

The lawyer said Rock was healthy before boarding the flight and he thought United Airlines "was committed to doing the right thing" when it comes to animals, but now he is not sure.
"The family and the public deserves answers. United is a commercial carrier that many unwary passengers entrust their 4 legged family members," said Oshan.
A spokesperson of the United Airlines told The Epoch Times in a statement that they feel "saddened" by Rock's demise.
"Our PetSafe team is committed to the safety and comfort of all the pets that travel with us. Upon Rock's arrival in Newark, our team discovered that the dog had injured himself while chewing through and escaping his kennel during the flight. We immediately transported Rock to a local animal hospital for medical care, where he passed away," said the airlines' spokesperson adding that it paid for the dog's veterinary bills and refunded the travel costs.
"In 2018, we completed a full review of our PetSafe service and put in additional protections to further ensure the overall safety and well-being of all the animals that travel with us," said the airlines.
Oshan said he wants results of the airlines' investigation into Rock's death.
"My question is, what went wrong?  A blanket statement of condolences is simply not enough and in fact an insult!" he said.