Over a Third of China's Graduates Say College Waste of Time
August 17, 2006 12:00 am Last Updated: August 17, 2006 12:00 am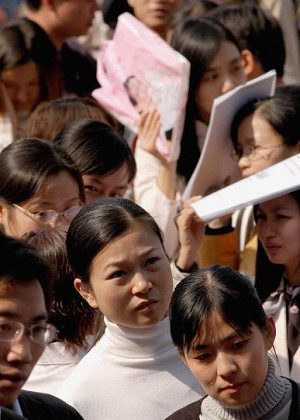 BEIJING—About half China's university graduates learned nothing practical from their studies and over a third found college a waste of time, according to a survey of nearly 9,000 young Chinese quoted by state media on Wednesday.
Some 34.7 percent of the 8,777 respondents regretted their university experience, saying it had not been worth the money invested, the Shanghai Daily reported.
"Sometimes I feel I have wasted the money my parents earned by the sweat of their brows by entering university. I can't make a living from what I learnt, let alone repay my parents," the paper quoted a graduate surnamed Zhao as saying.
About 51.5 percent said they had learnt nothing practical and 39.2 percent said they could not land a job with a bachelor's degree, the paper said.
With nearly 4.13 million graduates entering the workforce in 2006—750,000 more than the previous year—young Chinese are facing a severe job crunch in an increasingly competitive labour market.
Lacking skills and unwilling to work in the heavy industries that in large part still fuel China's growth, graduates face an undeveloped service sector unable to absorb them.