This year, workers in China have encountered waves of large-scale layoffs. In the latest Chinese civil service exams, a post office in Tibet received the most applications.
Registration for China's 2022 civil service recruitment ended at 6 p.m. on Oct. 24. According to its official website, the total number of applicants was 2,047,281, and the number of people who passed the audit was 1,859,748, but the total number of recruitment was only 31,200.
According to Liu Youzhen, a civil service examination counseling expert, this civil service examination is the "most enthusiastic one in 10 years," having the highest number of applicants.
The official civil service website shows the admission rate for the top ten most applied positions is less than 0.06 percent. The second most applied position was the "All-China Federation of Trade Unions," where 4775 applicants applied for the one opening—an admission rate of 0.02 percent.
However, the job with the highest number of applicants turned out to be the "Ngari Prefecture Postal Office" of the Tibet Autonomous Region (TAR), with one available opening, but there were 20,602 applications—an admission rate of 0.004 percent.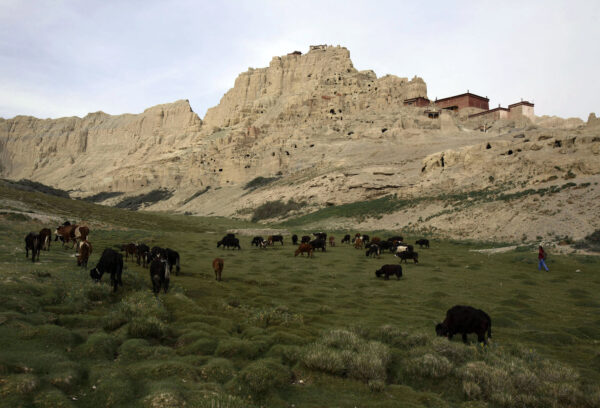 The Ngari Prefecture is located at the top of the Tibetan Plateau, which is the world's highest and largest plateau above sea level. More than 20,000 people are vying for such a job, illustrating the degree of tension in China's employment environment.
The Layoff Crisis in 2021
In 2021, China's real estate companies went bankrupt one after another. As the default of Chinese property giant Evergrande looms, many Chinese real estate developers such as Fantasia Holdings and Sinic Holdings have also reported layoffs. As of Sept. 5, a total of 274 real estate companies went bankrupt in China this year, averaging one per day, according to Chinese media reports.
Between May and August of this year, U.S. retail giant Amazon launched a wave of store closures against Chinese sellers for soliciting fake reviews. Approximately 50,000 Chinese sellers were affected, and the industrial chain's estimated loss exceeded $15.625 billion, triggering another wave of layoffs.
Foreign companies leaving in large numbers have also increased the tide of China's unemployment. In September, South Korean shipbuilding giant Samsung Heavy Industries (SHI) announced the closure of its plant Ningbo in the eastern Chinese province of Zhejiang. In April, the Japanese electronics conglomerate Panasonic announced the closing of its battery plant in Shanghai next year. In the same month, Walmart closed six stores in China, totaling 80 stores closed within four years.
In addition, a large number of small and medium-sized domestic enterprises in China have closed down due to the CCP virus. Ruili City in Yunnan Province had been on lockdown five times since March of this year. Dai Rongli, the former deputy mayor of Ruili, posted on social media on Oct. 28, calling for the city's rescue. "The pandemic has looted the city mercilessly, over and over, squeezing the last trace of life out of the city," Dai said.
However, many laid-off workers are not "unemployed" in the eyes of the CCP; they are seen as "flexible employees." Chinese officials collectively refer to ride-hailing drivers, takeaway delivery riders, designated drivers, online anchors, and housekeepers as "flexible employment," despite these people not having a stable income. Oct. 18, CCTV, a Chinese state-run media, stated that there are currently 200 million flexible employees nationwide and that "flexible employment is an important channel to increase income." Hence, it is difficult to determine the actual unemployment rate in China from the CCP's official data.