Outrage has ensued after a Chicago police officer charged with murder for the 2014 shooting of a black teenager—was hired to work for Chicago's Fraternal Order of Police as a janitor while awaiting trial.
Jason Van Dyke was suspended without pay by the Chicago Police Department after being charged with the murder of Laquan McDonald in 2015. After word spread of his hiring by the Fraternal Order of Police, many expressed outrage; some even protested outside the FOP's headquarters.
The F.O.P. just declared war with the people of Chicago. The ultimate slap in the face is to hire a man who shot a child sixteen times

— Jedidiah Brown (@livelifefreed) March 31, 2016
Asking the president of FOP to resign. No comment from Dean Angelo yet about hiring Van Dyke. @ABC7Chicago pic.twitter.com/aYchmxl5wR

— Leah Hope (@leahhopeABC7) March 31, 2016
He might be on the roof, he might be in the office, he does anything we need.
, President, Fraternal Order of Police
Several media outlets have reported that Van Dyke will make $12 an hour—making just above what an unarmed security guard is paid.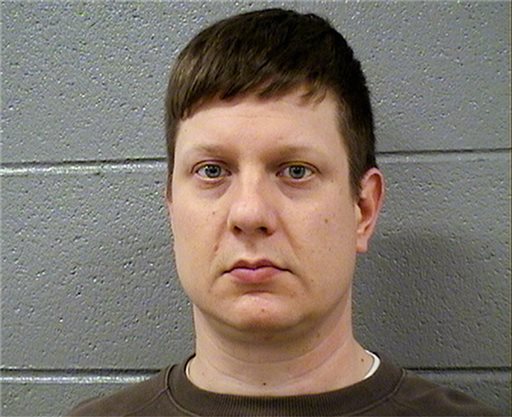 According to the police union's president, Dean Angelo, the order hired him about three weeks ago, saying:
"Due to the notoriety of the incident, the ongoing threats of harm and intimidation and other issues caused him to become completely unemployable. Furthermore, after several threats against the safety of his spouse and her clients, his wife was forced to shut down her family-run business; resulting in zero household income."

 "For anyone to believe that the lodge entered into this arrangement without consideration and forethought is improper and shortsighted. Accuracy under these circumstances is paramount to truly grasping the significance to the decision made."